Offers: Taylor 0% Finance and FREE Baby Taylor
Published on 24 March 2020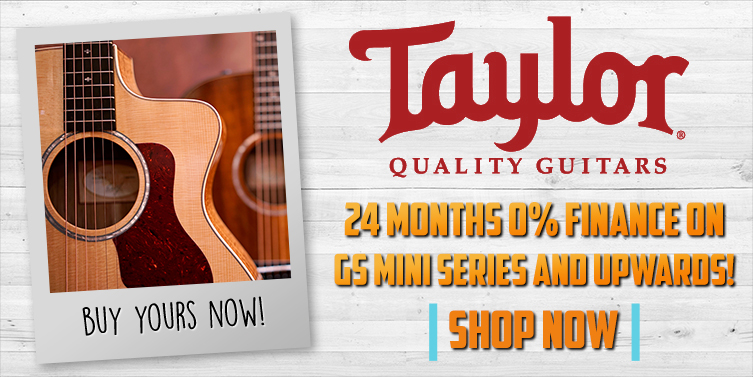 Now, we see a lot of acoustics in our stores but there's really nothing quite like the sound of a Taylor Guitar. Giants in the acoustic game and quite rightly so, we encourage every guitarist to take one for a spin. They are a definite 'Try Before You Die' type of acoustic, and when you find the right one for you - you just know. We've all sorts of love for Taylor, which is why we're so excited about our latest promotion...

For a limited time, we are offering 24 months 0% finance on any new model of Taylor acoustic, starting with the GS Mini series and upwards. So, if you've been lusting after that sweet, iconic Taylor sound - you do not want to miss this opportunity. This is your chance to take your dream guitar home and pay for it with hassle-free-fixed monthly payments!
Oh, wait! That's not all....
We're also giving you the chance to bag yourself a FREE Taylor Baby with any new Taylor 3 Series acoustic and above. Yes, you heard that right! Take home not one, but two guitars!
Offer available from 24/03/2020 to 31/05/2020.

Not sure where to start? Check out the awesome 422ce below!