One Year of Roland Cloud FREE When You Buy Zen Core Hardware
Published on 22 January 2021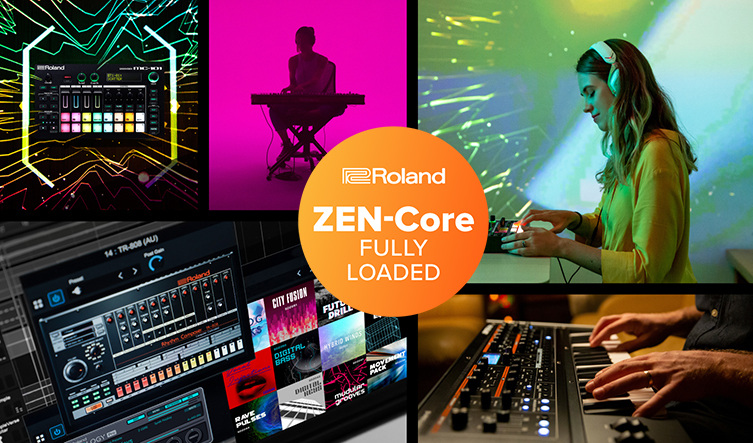 A couple of months back, you may have checked out our blog on Zenology, Roland's fascinating new virtual synth which we fell in love with pretty much immediately. Expanding on their cloud-based subscription service, this is essentially the brand's new flagship digital synth, borrowing from some of their most popular releases over the years to create something new, exciting and practical for any studio setup.
Part of the genius of this new innovation is how well it fits in with their existing line up of Zen Core products. Each of these instruments or controllers ties in with the software to create a streamlined yet extremely powerful production and performance tool which is seriously impressive. We love this forward-thinking approach - rather than an eternal battle between hardware and software why not get the best of both worlds? The versatility their cloud-based gear offers is out of this world and right now they're giving you a pretty astounding deal on accessing it...
What's on Offer?
Until the end of January, if you register any Roland Zen Core instrument, they'll give you one year of FREE Roland Cloud Pro Membership, plus 46 ZEN-Core Sound Packs! That means you'll have full access to new VSTs like their Zenology platform, alongside a ton of digital recreations of their most legendary releases. Not only is the Zen Core hardware fantastic, but the Cloud service is also so expansive that there isn't a musician or producer in the world who wouldn't benefit from adding it to their setup. This offer is limited so be quick, bag yourself a new toy and venture into the world of Roland Cloud, take it from us, it sounds pretty good in there!
What's in the Zen Core Range?
The following are included in this offer:
How to claim
Go to Roland Backstage
Register your hardware
You will receive an email with instructions on how to redeem the Roland Cloud offer
Promotion ends at midnight PDT January 31st, 2021