A Closer Look: Line 6 POD Go
Published on 19 June 2020
When we're searching for solid, road or studio worthy effects, it's tough to look past the epic Line 6 lineup. The brand have long been favourites for guitarists at all levels but since the launch of the Helix boards, they've really taken things to another level. However, we thought we'd take a look at one of their latest more affordable options, the POD Go. Announced at this year's NAMM show with a more than familiar shape and vibe to any Helix users, this is essentially a similar, albeit slightly stripped-back interface model made specifically for laying down guitar or bass tracks in the studio. To cut a long story short, this one unit can provide professional quality recording along with a wide range of amp models and intuitive effects, making it a one-stop solution for anyone with a basic home recording setup. Let's take a look at some of the standout features.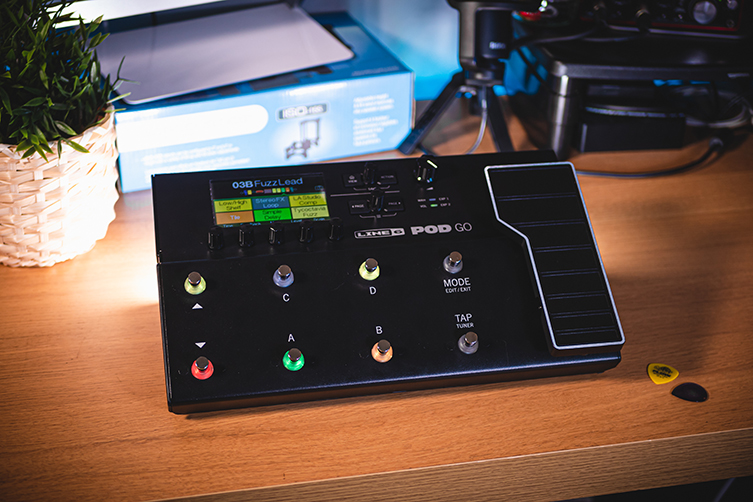 The POD Go may not quite be the titan that the Helix is but that doesn't mean it isn't a beast in the studio. This lightweight unit features the same HX modelling as the acclaimed multi-fx and is packed with awesome options for recording. With a whole selection of quality sounding British and American amp models and an absolute wealth of effects to get lost in, the POD Go packs a serious punch. You can layer up to 6 amp, cab and effect blocks at any given time so the tonal possibilities are pretty staggering considering there are over 300 to choose from. If you're already a dedicated pedal head then don't worry, you can hook up your trusty stompboxes via a stereo effects loop and expression pedal/footswitch input, using the POD Go as your starting block or even as an amp alone. What impressed us most about the POD Go is pretty simple though, it does a lot of jobs and manages to do all of them really well. The effects and amp sounds are all pristine, very natural feeling and on top of that, the POD is incredibly functional as an interface, allowing for 24bit/96kHz recording across 4 inputs.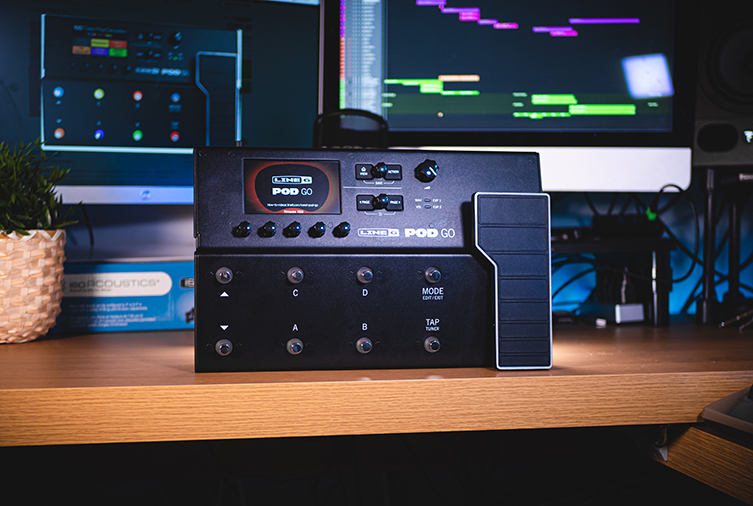 We found it seriously user friendly, having no trouble at all setting up our own presets, playing about with them using snapshot mode and there's even a dedicated app that you can pair up with the unit for making further tweaks. On top of that, for the real nerds among us, you're able to load third-party speaker cabinet IRs to really fine-tune your tone!
The build is as impressive as the guts of this machine. Line 6 have always blown us away us with their build quality and the POD Go is no different, despite being a bit easier on your wallet than some of their flagship units. The large colour screen is easy to keep an eye on while you play, making it an incredibly efficient piece of kit for recording - there's nothing worse than getting lost in the tech! On top of that its five push encoders, eight rugged footswitches, and cast-aluminium multi-function expression pedal all feel sturdy and are dead responsive. In fact, what surprised us was how close the POD Go was in feel to the likes of the Helix. As soon as you get up and running, it's controls feel like second nature and that's pretty amazing for something that can do so much. You can also feel straight away that while the POD Go is lightweight and very portable, it ain't gonna break if you get a bit too into your riffs! As with most Line 6 gear, it's built to last and could be a staple in your studio for years to come.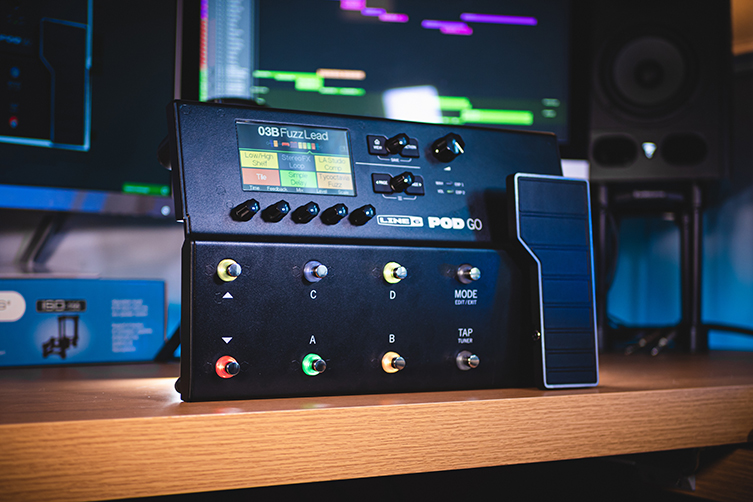 In short, if you love recording either at home or on the road and are looking for a compact way to do so at a high standard, Line 6 have more than got you covered with the POD Go. It's mad that we live in an age where you can literally fling a studio in a bag but essentially that's what the POD allows you to do - pack up your favourite sounds, amps and effects into one unit and take them with you. We're really excited by these so do yourself a favour and see what all of the fuss is about, recording just got a whole lot more fun!