Beginners: Your First Piano
Published on 07 August 2020
Playing the piano is like musical freedom.
Using both hands, you can play rhythms, accompaniment chords and lead melodies, all at the same time, with octaves worth of notes literally at your fingertips.
As much as we are obviously guitar people, we love pianos, too.
Have you ever thought of trying to learn the piano?
Maybe you're a parent of school-age kids, and conversations are beginning to be made about your children learning?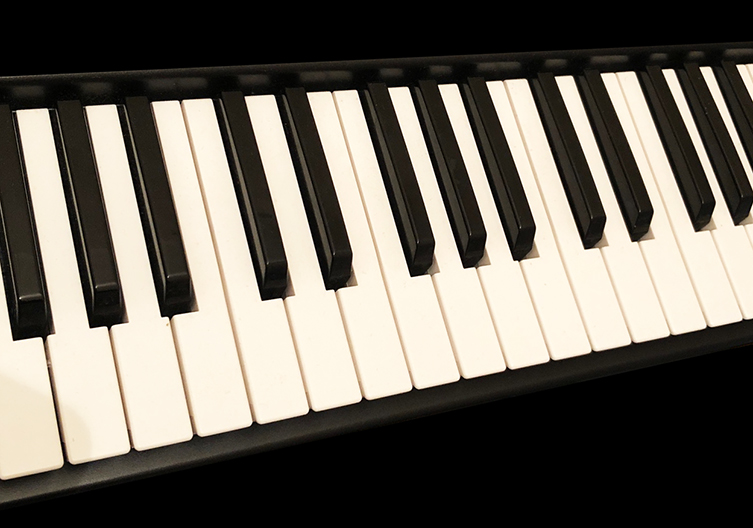 Perhaps you're an accomplished guitarist already, and dipped your toe in the world of keyboards a while ago? Do you want to go back and improve? Fill in gaps with your musical theory or just play familiar chords in unfamiliar ways? There's no time like the present!
It's an exciting time, for sure! The piano is a perfect instrument for understanding how music 'works', for want of a better term: harmony and melody can be laid out in an easy to understand way, particularly if you have the right type of instrument to play on.
Now, it's a fact that you can play on any keyboard, but some are more suited to certain applications than others. Factors like number of keys, type of keys and other functions can make significant differences to your experience. We want your piano experience to be the right one for you, or indeed your child. Today, we've lined up three extremely affordable keyboards/pianos from Casio, to help explain the different angles and approaches to this timeless and beautiful instrument.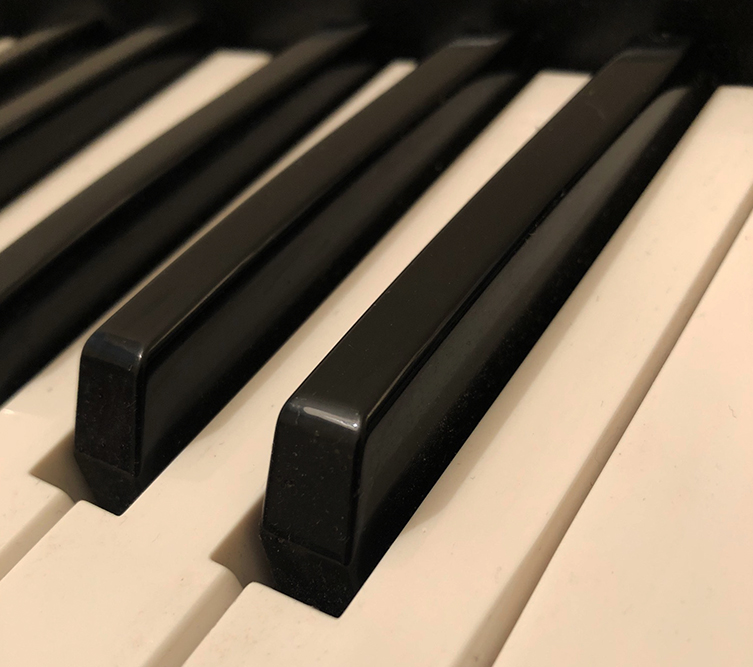 Piano or Keyboard
Piano or keyboard indeed: good question! What's even the difference? Well, in the context of our instruments today, there are a few distinctions. It's true to say that both rely on digital sounds and use a traditional piano-style keybed on black and white keys in order to sound the notes. What, in our opinion, distinguishes a digital keyboard from a digital piano is the use of a full set of keys (88 in total) for a digital piano, with the keys being 'weighted', too. Weighted keys simulate the feel of an acoustic piano, so they are a little heavier under the fingers. This is a good thing, since it allows you a degree of control over dynamics: the harder you press the key, the louder the note will sound, just like a 'real' piano.
In contrast, a 'keyboard', in this context, will normally have less than 88 keys and will not have weighted keys. These instruments are generally filled with lots of sounds, rhythms and so on, too. They are typically smaller and more portable, making perfect first choice buys for the bedroom, since they are also generally less expensive. Today, we'll show you one like this, and two that we'd categorise as 'digital pianos'. First up, here is a very affordable digital keyboard.
Casio CTK-240
Our first choice today is the perfect place to begin if you or whomever you are buying for is unsure of how they want to learn. Highly affordable, packed full of features and lots of fun to use, the Casio CTK-240 is a low-risk way to enjoy having a keyboard instrument in the house.
The CTK-240 has 49 keys, which is plenty to be starting with. These are 'synth-action' keys, so they are easy to press down. They are not weighted though, so do consider that if you plan on getting formal piano lessons: many teachers insist on weighted keys in order to progress through the system of piano Grades. If you have those ambitions, we'd suggest considering one of the other models in today's blog.

If, however, you aren't really thinking about lessons and want to just learn on your own (it's perfectly possible, without a doubt), then the 100 onboard sounds, 100 rhythms and 50 songs built into the Casio CTK-240 will give you plenty to have fun with! This keyboard has a lesson function, so you can follow prompts on the LCD screen and learn by copying commands and so on. It's a great feature, and adds value to what is already a bit of a bargain.
We like the ease of use here: there are no complicated menus to negotiate, and everything is clearly labelled. If you are a complete newbie, you'll be making reasonably intelligent sounds in minutes! This keyboard runs on both mains power and batteries, so you can take advantage of its portable size and play it anywhere you like!
For not much outlay, the Casio CTK-240 could be your ideal entry point to the world of keyboards.

Casio CDP S100
This digital piano from Casio is one of those 'can't go wrong' purchases. This slim, lightweight digital piano has a full complement of 88 keys, and better still, they are all weighted! This is perfect for people who want the proper feel of a piano, with touch-response and a great dynamic feel. If you are looking to go through the grades, this is a great starting point.
Casio have always made consistently good entry level pianos with impressive performance-to-price ratios. The CDP S100 builds on that reputation with a tidy, effective design, a great sound and some extra features that add value to any pianist, not just a beginner.

How about the USB connection? Instantly, the CDP S100 can become a weighted key controller for musicians and producers looking to connect to a computer and make music! The CDP S100 will be able to work with all of your software plugins and so on, making this a useful item for everyone requiring a lightweight, adaptable weighted key instrument.
Also, the CDP S100 can work alongside the Chordana Play Piano app (iOS and Android) so there's further scope for learning.
Whilst digital pianos are not necessarily about having tons of sounds to play about with (a good piano sound is priority), this piano does offer a selection of sounds to bring variety to your playing time. Also, the CDP S100 (and in fact all of the instruments we are looking at today) can actually on batteries as well as mains power. This is a very handy feature to have, even if you seldom use it. It means the piano can be played literally anywhere (it has built-in speakers of course) and it's also a handy backup power source if the power supply goes walkies.

Casio PX S1000
The Casio PX S1000 is from the company's popular Privia range of pianos. You'll see these on stages across the world in a variety of genres. Superficially similar to the CDP S100 we just looked, this model actually has some extra benefits that make it an attractive upgrade.
Most significantly, we'd say that the feel and action of the keys is improved. Casio have used their 'Smart Scaled Hammer Action' technology here to more accurately simulate the differing weights of the piano's keys across the board. Put simply, on an acoustic piano, the lower sounding keys have a heavier feel due to the thicker strings inside that make the sound. Casio have recreated this, resulting in a very satisfying and 'realistic' feel, especially as the kays on this piano have a textured 'ivory and ebony' feel rather than flat plastic. It's all about the feel, and the PX S100 offers a lot of this for the money.

Features for adjusting string resonance and damper resonance help you to set the instrument for a feel that works for you, all with added realism.
The actual Grand Piano sound, to our ears, is better than on the CDP S100, which we'd hope would be the case when spending more! You can feel and hear the difference between both models. Each punches above its weight in terms of perspective price points, though.
One further, quite small but significant feature also appeals to us: stereo outputs. If you want to play on stage with other musicians, this is something of a must, really. This feature proves that Casio see this as a legitimate performer's tool, not just a 'home piano', regardless of price. We'd like to see more of this throughout the industry in general.
The Casio PX S1000 offers a superb sound, an upgraded touch and response and a fantastic set of features for what is a very competitive price. We're very impressed.

Final Thoughts
As you've been able to see today, digital pianos and their keyboard siblings may all look similar, but there's quite a level of difference to be measured between models. We'd say that these three Casios all cater to slightly different markets, from the first-time bedroom user, to the beginner/intermediate player looking to learn techniques fundamental to classical repertoire, to the musician of all capabilities who wants performance and quality to coincide with great value.
Whether you are buying for yourself or someone else, we believe that these three examples are great indicators of what to go for.
Thanks for reading
Ray McClelland