Offers: 0% Finance on Universal Audio
Published on 04 September 2020
If you've been looking to upgrade your studio equipment, now is the perfect time!
Universal Audio has been a brand that represents immense quality for over 60 years. Their recording equipment is a mainstay in professional recording studios and is renowned for its world-class quality. We are big fans of Universal Audio as they have some of the most versatile interfaces in the game.
During September, we're offering 24 months 0% finance on Universal Audio equipment. So, if you've been eyeing up one of their awesome interfaces for your studio, now is the time to invest in some shiny new gear!
With thousands of hit songs and hundreds of Grammy-winning albums under their belt, Apollo desktop interfaces are used to create exceptional-sounding records every day. Let's take a look at some of our favourites from them.
Apollo Twin MKII Duo
The Apollo Twin MKII duo is a ground-up redesign of the world's most popular professional desktop recording interface - delivering enhanced audio conversion with the tone, feel and flow of analogue recording.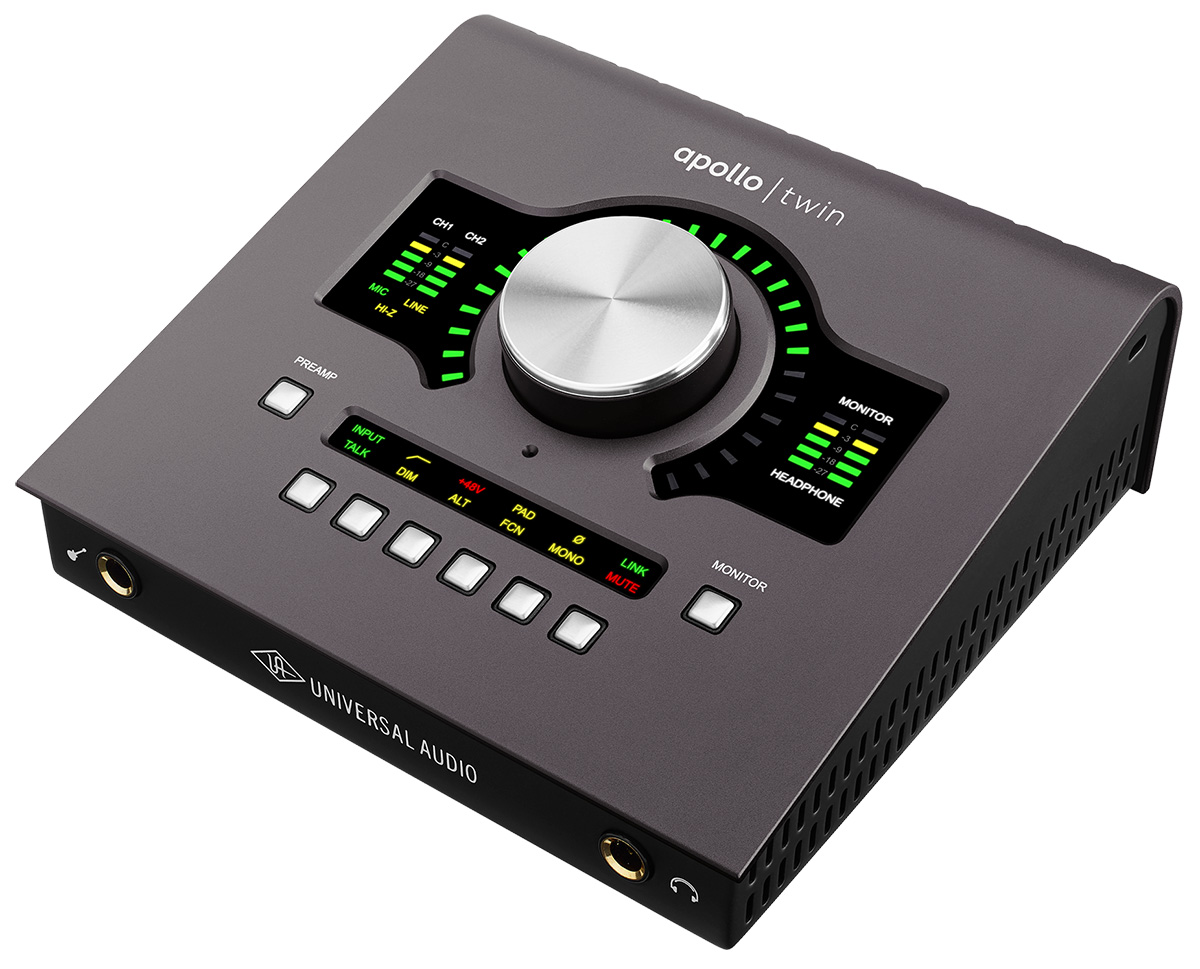 This 2x6 Thunderbold audio interface is compatible with both Mac and Windows, and features available onboard UAD-2 QUAD Core processing, Unison™ technology, and the next-generation A/D and D/A conversion you've heard on hundreds of hit records.
Right out the box, the Apollo Twin MKII provides a suite of outstanding analogue emulation plug-ins which will take your recordings to new levels, taking a giant leap toward rich, sonically complex analog sound.
Apollo Twin X DUO Thunderbolt 3 Audio Interface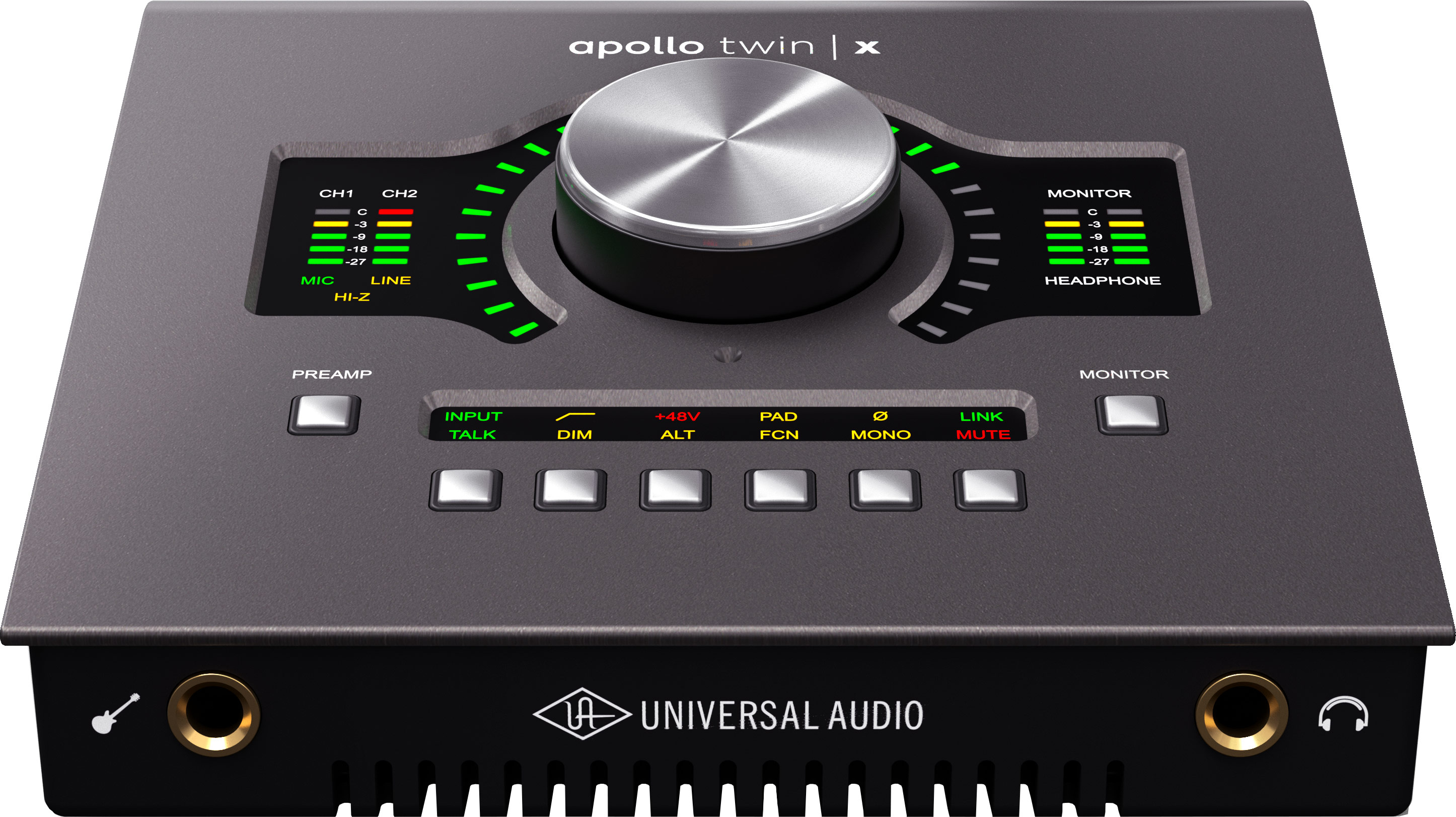 Building upon the Apollo tradition, Apollo Twin X hoasts a stunning range of classic analogue tones and colour via its Realtime UAD Processing.
From the get-go, the Apollo Twin X features a "Realtime Analog Classics" suite of UAD plug-ins: including the UA 610-B Tube Preamp & EQ, Teletronix LA-2A and 1176 compressors, Marshall Plexi Classic Guitar Amp, Ampeg SVT-VR Classic Bass Amp, Pultec EQs, and more. So, you'll have a wealth of audio classics already onboard. And yes, it is indeed compatible with both Mac and Windows.
The Audio Twin X allows you to combine up to four Thunderbolt Apollos and six total UAD-2 devices - adding I/O and DSP as your set up studio expands. Awesome, right?
Universal Audio Apollo X4 Thunderbolt 3 Audio Interface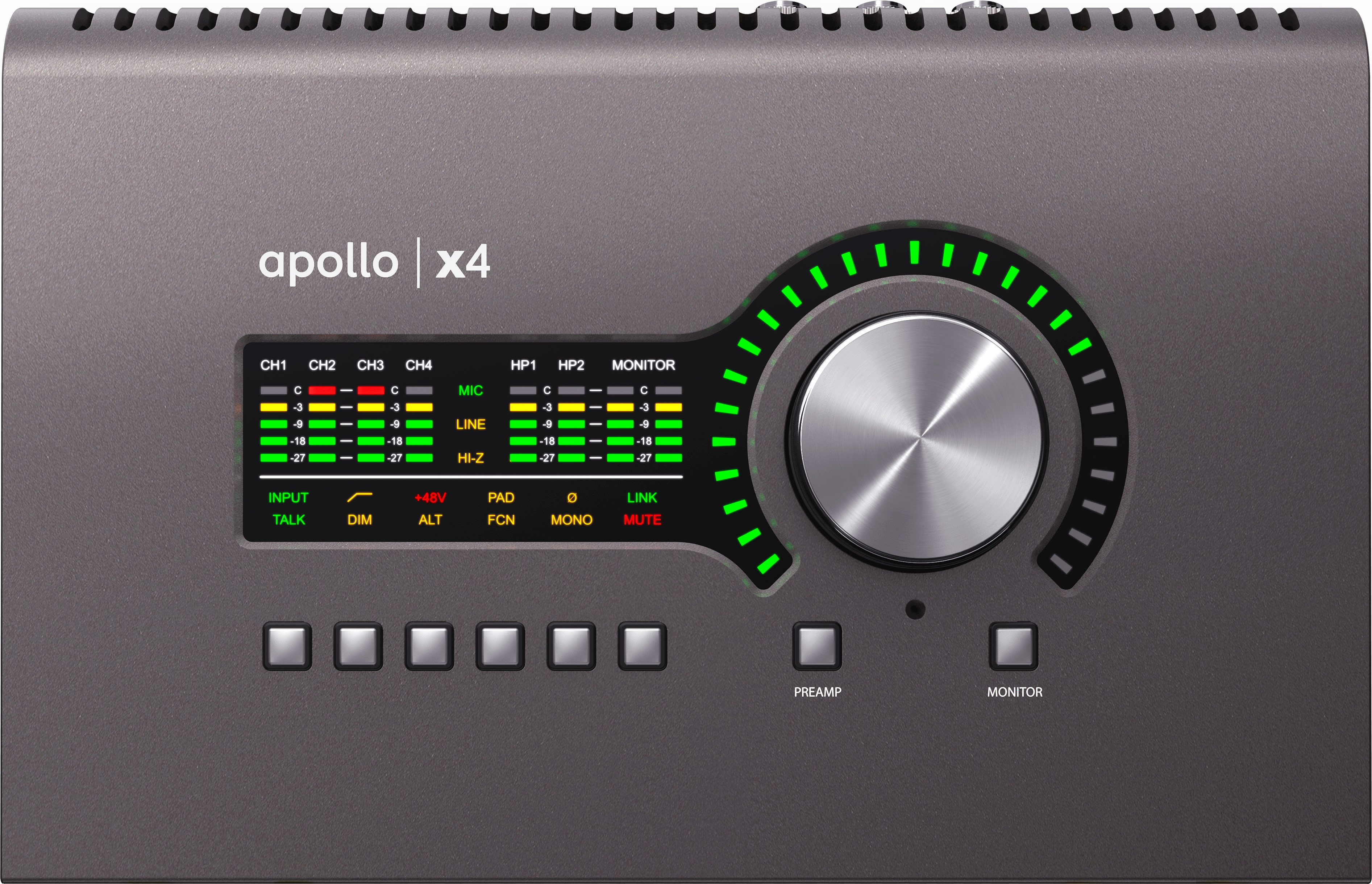 Apollo X4 delivers elite-class A/D and D/A conversion, four Unison-enabled preamps, and QUAD Core realtime UAD plug-in processing — all in a sleek desktop Thunderbolt 3 audio interface compatible with both Mac and Windows.
Following the UA Apollo tradition, the Apollo X4 boasts an impressive range of classic analogue tones via the Realtime UAD Processing. With powerful UAD-2 QUAD Core processing onboard, Apollo X4 lets you record through the full range of UAD Powered Plug-Ins - including authentic titles from Neve, Studer, Helios, API, Lexicon, Manley, Fender, Capitol Studios, and more. In addition, the Apollo X4 includes the "Realtime Analog Classics Plus" suite of plugins, so you'll have full access to a wealth of audio classics, right out the box!
How to claim
To conveniently spread the cost over 24 monthly payments at no extra cost on selected Universal Audio equipment, simply select the "0% Finance" option on your qualifying Universal Audio product. Or, you can always pop into one of our stores for more details. Offer ends 30th September.