Staff Picks: Gear of the Week
Published on 15 October 2020
What's happening, Rockers?
We'd like to welcome you to our first Gear of the Week blog. As you well may know, we are all self-confessed gear nerds and could chat until we are blue in the face about our favourite axes. Seriously.
We are surrounded by phenomenal looking guitars every day, with many catching our eye and stopping us in our tracks. However, there are certain ones that just stand out a little more than others and capture the heart. Was that too soppy? Oh well. You know what we mean!
Each week, we'll be chatting with our fantastic team members across our stores and finding out which guitars and gear they are lusting after right now.
So, without further ado, let's dive in!
Fred, guitarguitar Birmingham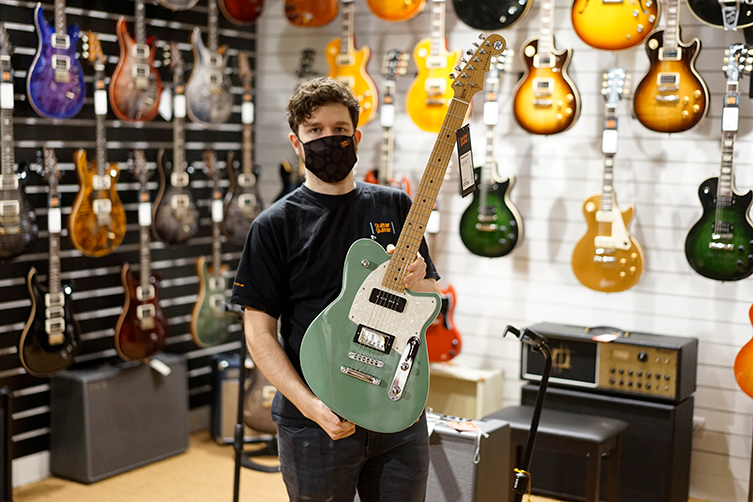 While we love "traditional" and "classic" looking guitars, we also swoon over the unusual looking axes. Last year, Reverend Guitars arrived in stores and they sure have been treating us well ever since. These extremely charismatic guitars have charmed Fred from Birmingham, who has chosen the Reverend Double Agent OG Metallic Alpine as his pick of the week.
He says, "I chose this guitar for its unique appeal. If you are looking for a high spec instrument at an affordable price, then Reverend is where it's at. Korina body, baked maple neck and pin-lock tuners are just the beginning of the ramped up spec. Everything down to the wiring is slightly unconventional. The simple addition of a bass roll off pot massively expands your tonal options. They're top of their creative designs with an extensive range of non-traditional fnishes. If you want something a bit different they are defnitely worth a look at."
Sam, guitarguitar Epsom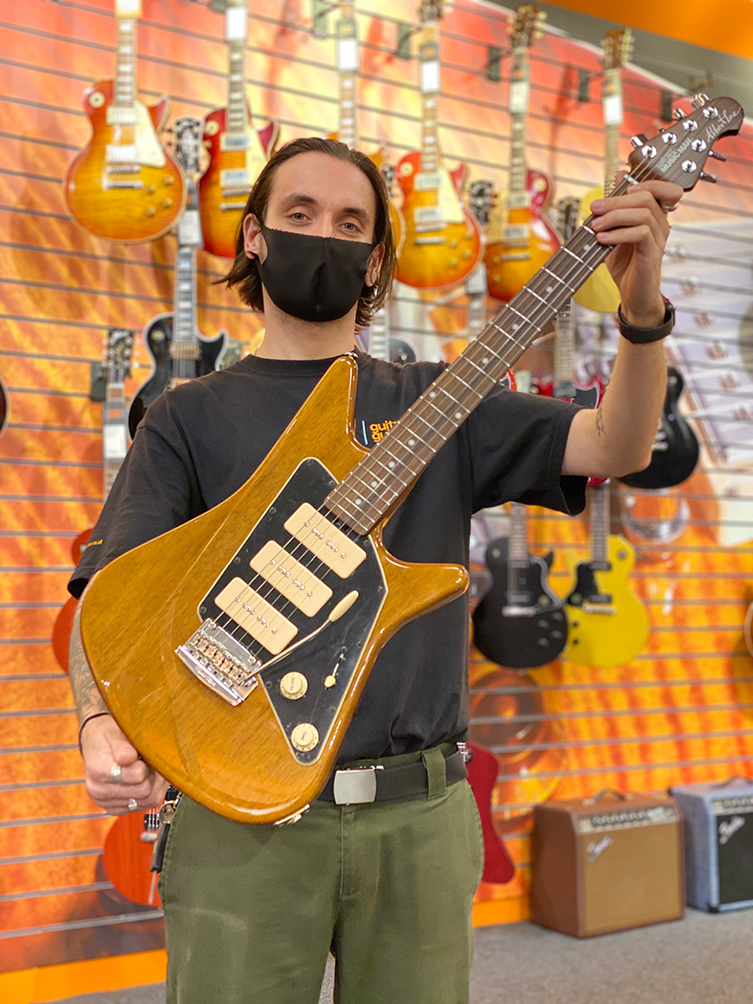 Here's a question... have you ever tried a guitar with three P90's?
This Music Man BFR Albert Lee MM90 in Natural Mahogany has caught the eye of Sam "Cheek Bones" Woolley from our Epsom store. Sam has decided to make this beast his pick of the week as, " the lure of a solid Rosewood neck and Mahogany body proved too much to resist. It's also got three P90's!? What's better than 3 P90's? Well, four P90's but that's not been done yet..."
Good point, Sam. We'd love to see that!
He also says, "the neck is bang up my street, being both slim yet still incredibly comfortable. It has a slightly thinner nut width which gives the guitar a feeling all of its own. Honestly, if you haven't played a Music Man then seek one out immediately. The looks are polarising ( imagine drawing a strat with a ruler and a HB pencil ) but it all adds to the guitar's unique charm. Finally, did I mention it's got 3 P90's......?"
Andy, guitarguitar Glasgow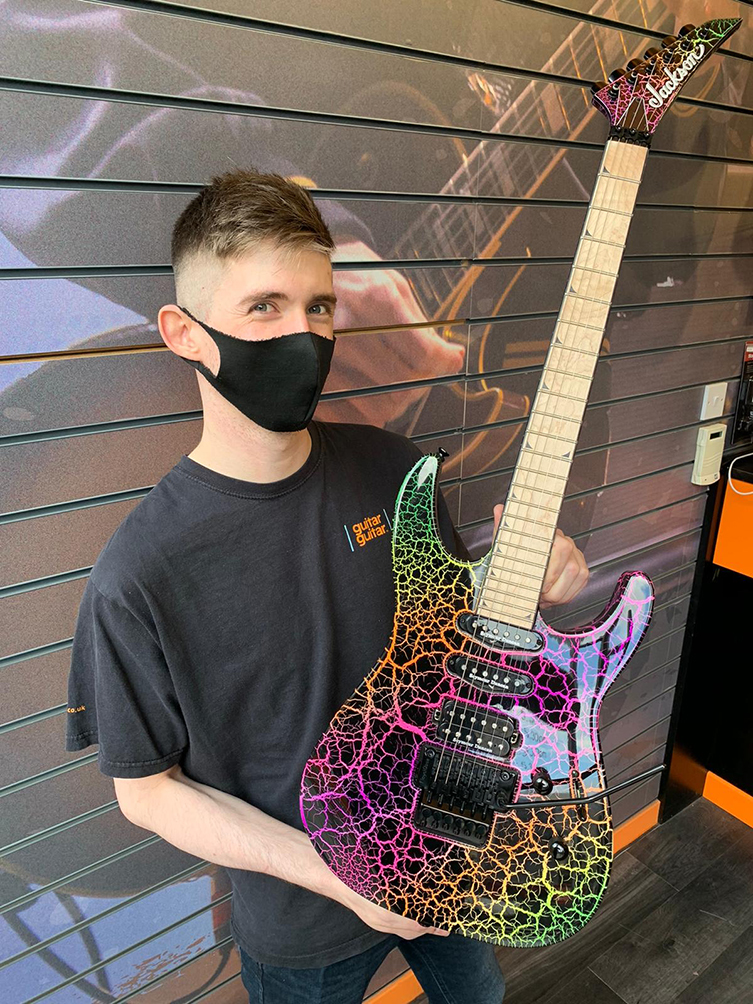 The 80s are back, haven't you heard?
After winter NAMM 2020, we saw a LOT of 80s inspired guitars come through our doors. And we weren't complaining! They've certainly caught the eye of resident Shred King, Andy from guitarguitar Glasgow. Andy's chosen gear of the week is this outrageous looking (in the best way possible) Jackson Pro Series SL3M in Rainbow Crackle. Just look at it, WOW. He says…
"In a shop full of guitars, this one totally jumps out and screams PLAY ME! This is my pick of the week as it's a classic SLM3 with a finish that is out of this world. It's ideal for shredding and will leave a lasting impression on your audience. There is no shying away with this one, it must be played loud and proud. For under £1000, this axe absolutely blows away the competition."
Rainbow? Crackle finish? Let us just grab our headband and leather trousers and we'll be good to go!
Final thoughts
There you have it folks. Who has just added some more guitars do their "dream guitar" list? We hope you enjoyed reading, getting to know our fantastic team members and seeing the wonderful axes you can find instore. What one takes your fancy?
Click here to find your local guitarguitar