Gear of the Year 2020
Published on 30 December 2020
2020 has been quite a year but don't worry riff masters, finger pickers and noisemakers, you've made it! As we reach the end of the year, it's only right that we look back over some of our very favourite new releases in the guitar world. Despite facing challenges, our favourite brands have still been dishing out the goods and there has been plenty to get excited about. So, without further ado, let's check out the Gear of the Year!
Fender guitarguitar Exclusive Roasted Player Models
First up, we're giving ourselves a pat on the back and looking at our exclusive, custom-designed Fender Player models. Our mission with these was to bring Custom Shop features to some of Fender's more affordable and gig friendly guitars, creating an attainable but extremely high standard limited run of instruments. The results? Better than we EVER expected. Sporting Roasted Maple Necks and Custom Shop pickups, these guitars are absolutely stunning and sound sublime.
We wholeheartedly feel like they compete with some of the highest standard guitars on the market and you lot seem to feel the same! With two guitars already totally sold out, we'd encourage anyone with their eye on one to move fast - axes this good never hang about!
Fender American Pro II Series
We may as well get Fender out of the way early eh? They've knocked it out the park this year so fair play to them for keeping the releases coming and keeping the standards high! Next up is the magnificent new American Po II series. This range are the new standard of US-made Fender guitars and they've seriously impressed us. With some stunning finishes, alongside redesigned V-Mod II pickups, new woods and upgraded bridges and circuitry depending on your chosen model, these feel really fresh and are the perfect combination of classic design and contemporary features,
Now, there were particular models that you guys couldn't get enough of and it's safe to say the Dark Night finish was a winner! We've nothing but love for these guitars and indeed the selection of basses, do yourself a favour and try one out.
Epiphone Prophecy Series
Onto Epiphone, who have had quite a year! They've been busy with a ton of new releases and we were big fans of pretty much everything that came out, especially the recently announced 335s. However, it's their Prophecy range that stood out for us. Reimagining classic shapes with dazzling new finishes and introducing Fishman Fluence pickups for chunky modern tones these are what a lot of rockers have been dreaming of. Epiphone's guitars have always been solid axes for gigging and recording but these are on a whole new level. Coil splits allow you access to a ton of different tones so no matter what style you play, we can pretty much guarantee you'll be able to dial in a suitably satisfying sound on any of these.
The SGs and Les Pauls were of course, particularly nice but we always love a V and the Prophecy model has such a badass edge to it that we fell in love straight away. Perfect for players who love modern performance guitars but love classic shapes, this line is well worth taking notice of. More of this please Epiphone!
Gibson Slash Les Pauls
Is there a guitarist in the world with a more impressive display of signature models than Slash? The Les Paul wielding, top hat wearing rocker is never without his trusty LP and the new models Gibson have released this year have been simply breathtaking. These beasts aren't just lookers either with Custom Burstbucker Alnico II pickups that really give you that classic, fat warm Les Paul sound. Vintage-styled with C shaped necks, mahogany bodies and some of the best AAA flamed maple tops to drop this year, we've been struggling to stay away from them... and we haven't even mentioned the finishes yet. There's a handful to choose from and each is more stunning than the last.
From Gold Tops, to the aptly named November Burst there's plenty for the traditionalists but it was the more distinctive Vermillion and Anaconda Bursts that really caught our attention. Flawlessly built, great looking and ready to rock, this is Gibson at their finest.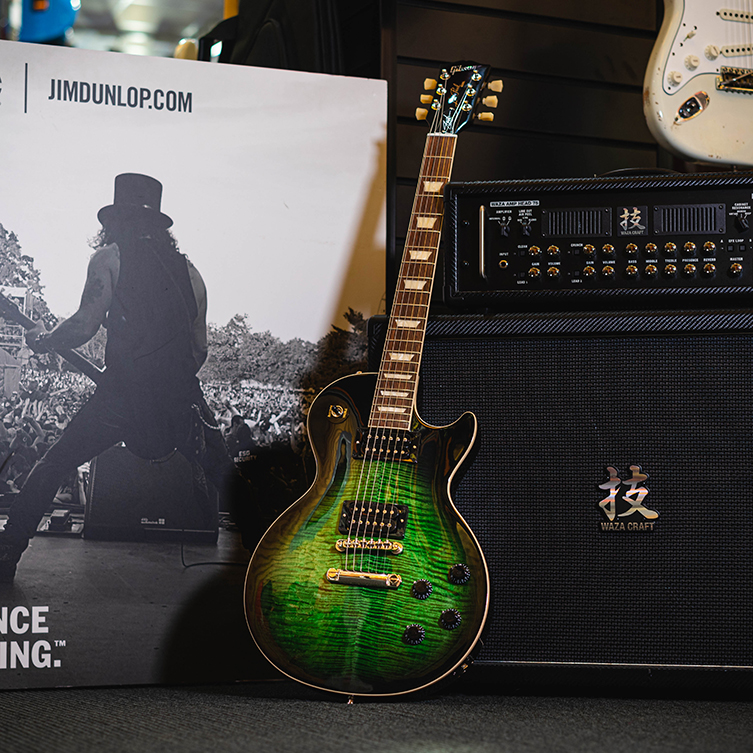 Line 6 POD Go
Modelling and multi-effects units have never been so popular and with the advances in recent years, it ain't hard to see why. We all know about the big players but we thought we'd give one of the more affordable options a shout - the Line 6 POD Go. The POD range has been on the go for some time now but we feel like this compact floorboard goes above and beyond its price and predecessors. With a large colour display, a very user-friendly interface and a wealth of effects and amp models taken from the brand's flagship Helix models, make no mistake this is an absolute weapon to have on stage or in the studio. We absolutely love that there are budget-friendly options out there for guitarists who want to go digital with no sacrifice on tone.
Now, don't get us wrong, the top of the range Helix units are far more powerful but that doesn't mean you should count out the POD Go. For your first step into modelling, or for the guitarists who simply want a unit that can blow them away tonally and add a ton of versatility to their setup, you'll struggle to find anything as awesome as this.
Positive Grid Spark
Now for our amp choice and we'll warn you now, it's not your traditional amp! The Positive Grid brand is an interesting one. Instead of setting their sights on recreating traditional amps, they're set on developing the concept of an amp and creating something totally unique. The Spark is essentially a modelling amp but its adaptability and room for customisation set it apart in our eyes. With USB recording and great sounding speakers, it does the traditional well. With that being said, it's the digital side of it that's most impressive. Users have access to a wealth of models and tones from their extensive online user library. In fact, there are no less than 10,000 ready to be downloaded and dialled in and that number isn't going to stop growing any time soon! You can pick and choose your favourite effects and models before customising them to make your tone totally unique. We're sure we don't have to tell you how powerful that is for practice and indeed recording! Add in the handy app the team have built to pair up with your amp for hands-free control and this really feels like something special.
For jamming or laying down tracks at home, we reckon you'd struggle to find an amp not only as great sounding but also as engaging and versatile. This one is a bit different for us but we're digging it big time, Positive Grid are always getting better and the Spark is bound to grow alongside them, we can't wait to see what they come up with next...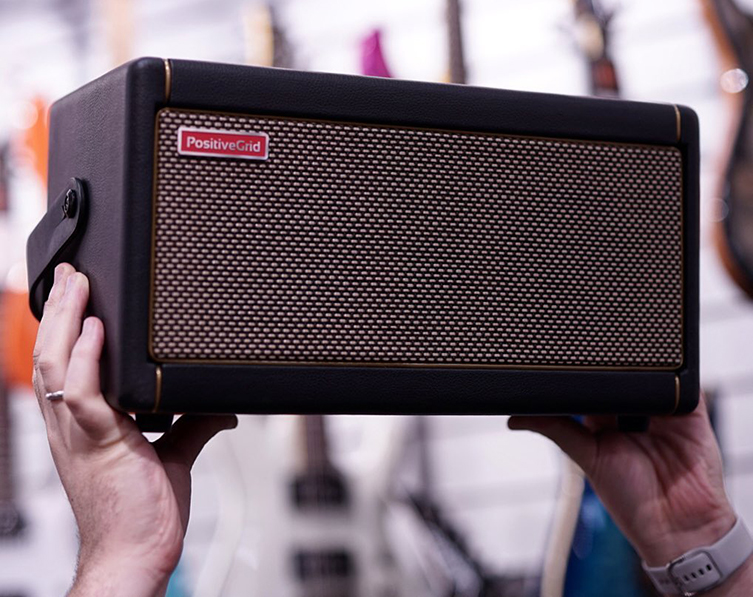 Final Thoughts
So there you have it, 2020 has been quite a year for gear! This took quite some narrowing down given how many awesome releases we've seen but we've got to hand it to the brands mentioned above, they really smashed it. As always we're excited to see what's to come next year but in the meantime, we're more than happy jamming on this lot. Let us know your thoughts on our choices and of course what you think the ultimate new rig looks like in 2020!