Positive Grid SPARK
Stream, Jam,
Play and Learn.
Buy Now
Available in store and online.
Explore The SPARK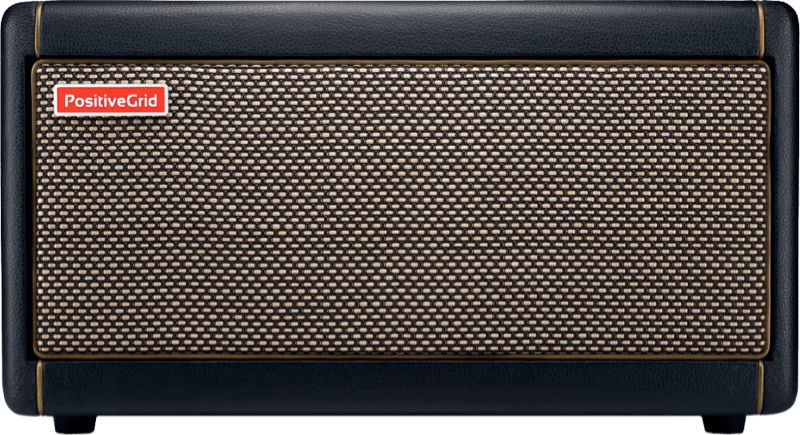 The Positive Grid SPARK is the first of its kind. It is a comprehensive amp and app packed with intelligent features, realistic tones and recording capabilities. Learn your favourite songs, use it as a creative jam tool, or explore the vast possibilities available via the smart app.
Positive Grid SPARK Features
Award Winning Bias Engine
The Spark features a large selection of realistic amps and effects which create some of the most impressive modeling tones available today. This is all powered by the same engine used on the pro level Positive Grid equipment.
View Product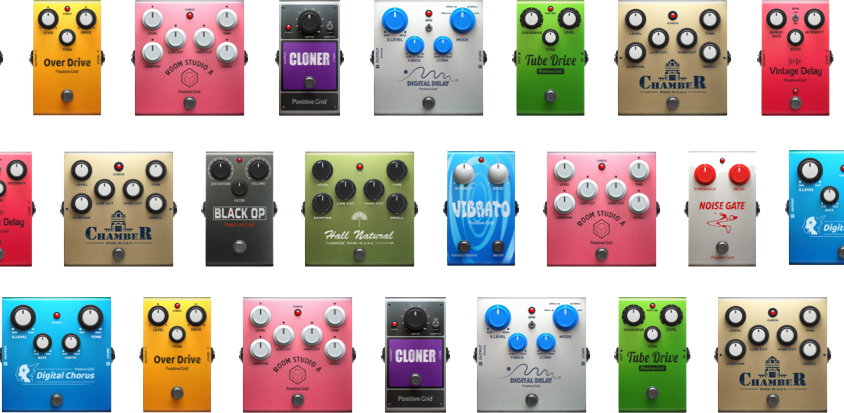 Find Your Perfect Tone
With over 10,000 guitar and bass tones available through the online community, there is something available to suit every style of music. From Classic Rock to Upbeat Funk, you're covered.
View Product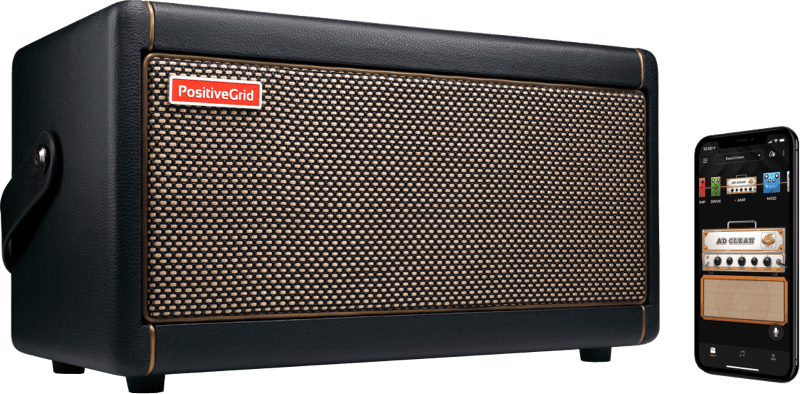 Multifunctional Applications
The Spark is fully equipped with amp models designed for electric, acoustic and bass. A perfect solution for multi-instrumentalists and those looking to expand their musical horizons.
View Product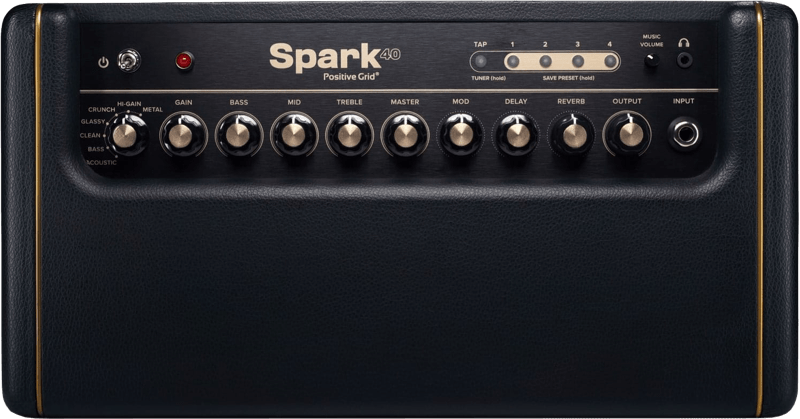 A Ready To Go Backing Band
The Smart Jam feature assesses your chords, tempo and feel to create a drum & bass backing track to accompany your playing. A fast and easy way to hear how your ideas would work in a band setting whenever inspiration strikes.
View Product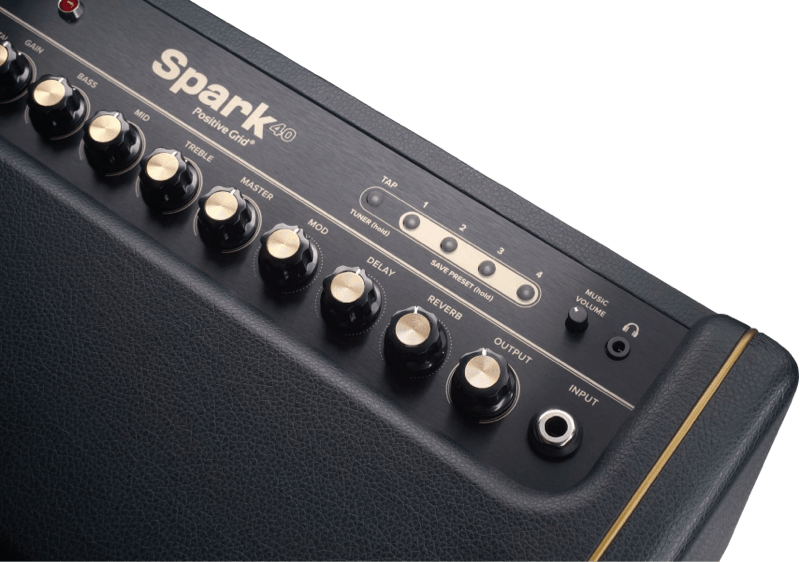 Learning Just Got Easier
Select a song from the millions available across a number of online platforms/libraries and Spark's app will show you the chords to songs, letting you play along in real-time. You can also loop individual sections or adjust the speed to learn at a tempo that is comfortable for you.
View Product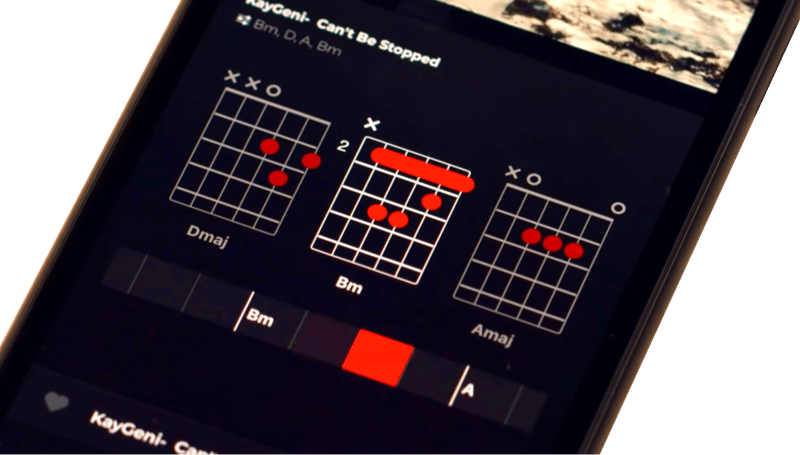 Hands-Free Control
The IOS/Android app can be controlled via voice command, freeing up your hands to keep playing and making your jam session a whole lot easier.
View Product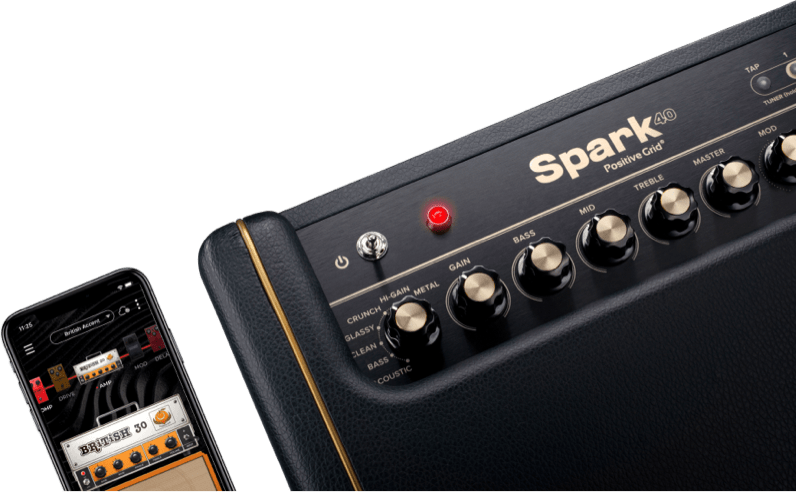 Rich High Fidelity Sound
The two 4" custom-designed speakers work in unison with a tuned bass-reflex port to produce a hi-fi grade stereo sound. Any style of music will "shine" when streamed via Bluetooth.
View Product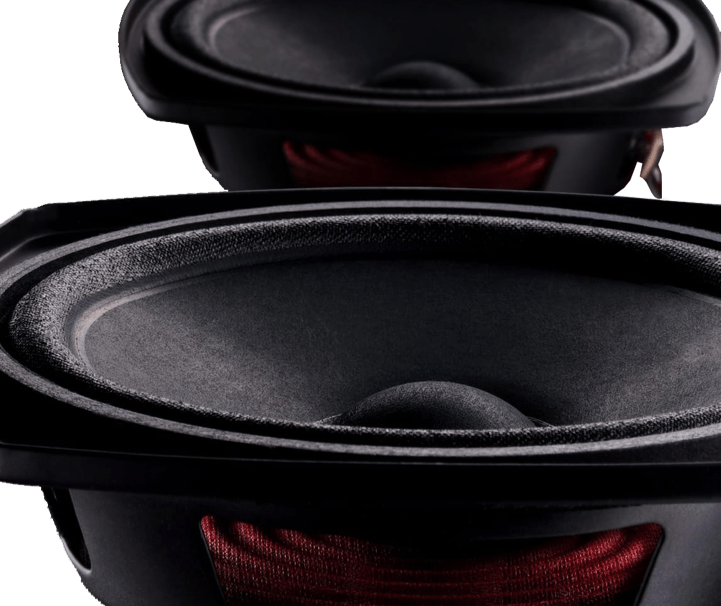 Convenient Recording Interface
Simply plug the Spark into your computer via USB to access its recording capabilities. With a free copy of PreSonus Studio One Prime included, you have all you need to get started.
View Product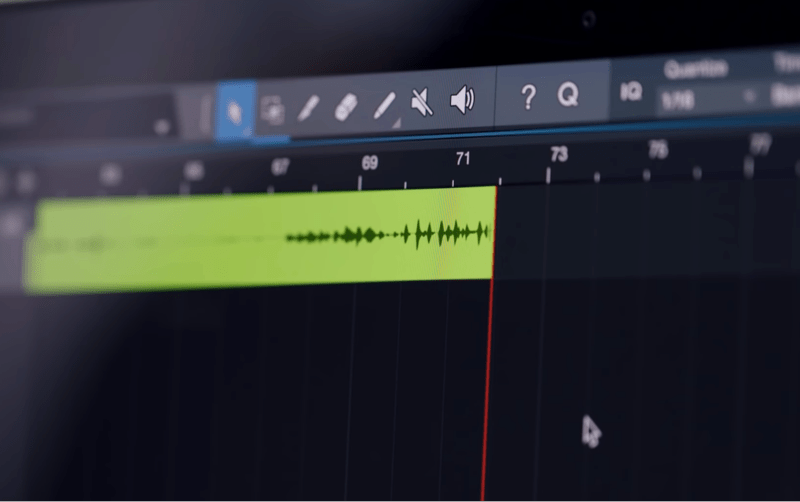 Positive Grid
1-5 of 5
products