Ibanez 2022 - An Introduction to the New Range
Published on 17 January 2022
The iconic Japanese brand has kicked off 2022 with some new additions to their catalogue.
Let's have a look at a few highlights within the line:
RG
The long standing icon of the Ibanez family, the RG has demanded attention and screams SHRED ever since its launch.
RGT1220PB-ABS Antique Brown Stained
This neck thru made, poplar top model certainly isn't shying away from the looks department. In terms of what's under the hood we have a pair of DiMarzio pickups, Ibanez's Edge tremolo system and 24 stainless steel frets, all equating to an incredibly well playing guitar that we can't put down.
There is also a similar model in a darker colour choice called Deep Twilight Flat, in both an HSH locking trem model (RGT1270PB), and an HH hardtail option too (RGT1221PB)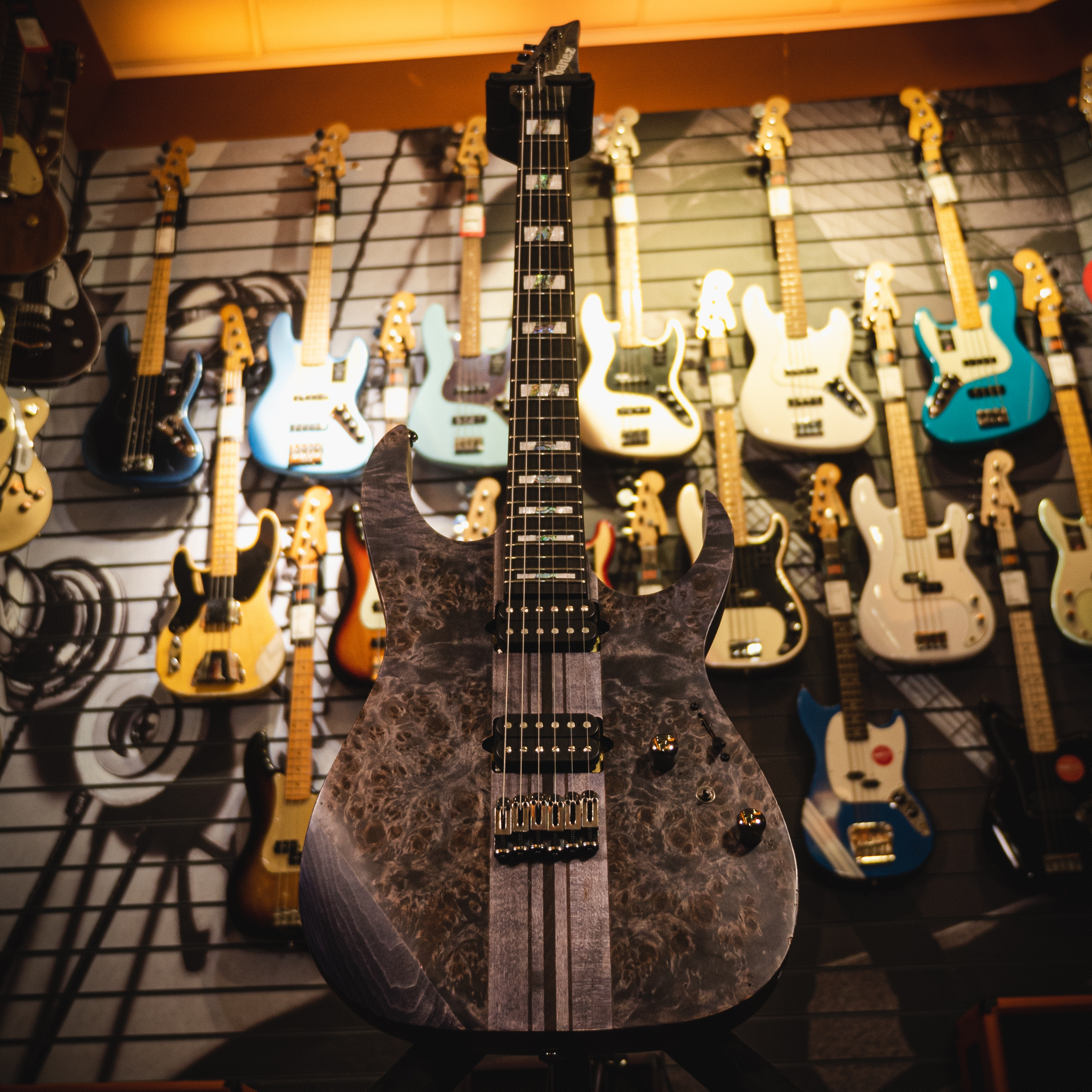 Joining these is a new colour for the Made in Japan Prestige RG5120M, an awesome Polar Lights that changes colour depending on how you look at it, and the none more black Iron Label RGRTB621. Loaded with a monster set of DiMarzio Fusion Edge pickups, you can already hear the earth shattering riffs this thing can produce.
AZ
Launched in 2018, the AZ was a welcome addition to the growing Ibanez family, with their roasted maple Oval C necks and broad tonal possibilities, and this year we have a few new members.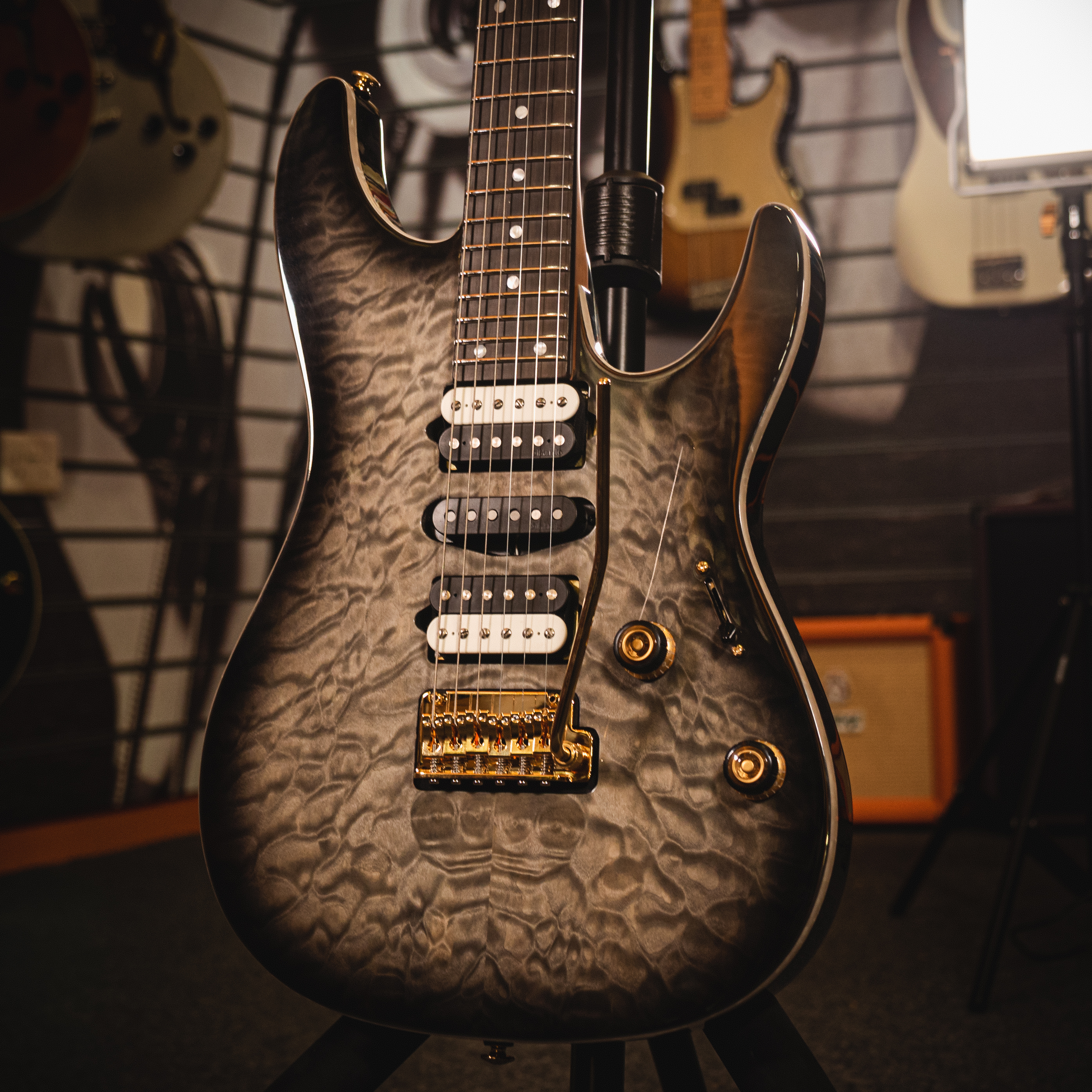 AZ47P1QM Black Ice Burst
An HSH configuration to the AZ range is a very welcome sight which adds even more versatility to the already incredibly versatile instrument. A gorgeous quilt top and gold hardware really adds a bit of class too.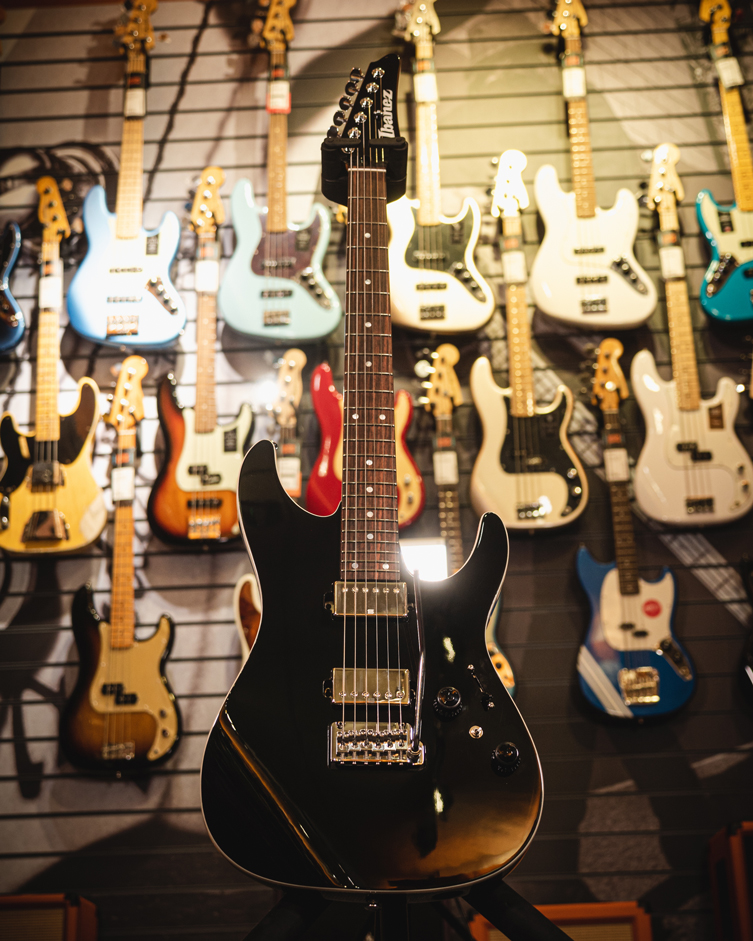 AZ42P1 Black
A little more understated in the looks department, but certainly not lacking in the tone zone, the AZ42P1 is loaded with 2 Seymour Duncan Hyperion humbuckers, and has the Ibanez "alter switch" which can change any of the sounds on the 5 way selector switch, like coil splitting, to give you a possibility of 10 sounds!
For those who need a little more low end in their life too, we have a 7 string model in the form of the AZ427P1PB, with its gorgeous poplar top and an incredibly stable trem system on a 7 string.
AZ427P1PB Charcoal Black Burst

This is just a small sample of what Ibanez have to offer with their new 2022 line and we are super excited to see these land very soon. Click the link below to see what other guitars and basses are involved.