A Closer Look: Boss Katana 50 Mk II
Published on 13 April 2020
Katana: finely made to exacting purposes and devastating in the right hands.
Sword or amp? The above description could easily apply to either. Certainly, the designers at BOSS understood the association when they named this range of amps after the iconic weapon of feudal Japan. The connotations of elegance, simplicity and precision are ones worth highlighting with this remarkable range of amps.
The first wave of Katana amplifiers was an amazingly impressive step forward for solid state tone and feel. BOSS have sought to surpass that with the Mk II models. Today, we'd like to look a little more closely at the Katana Mk II 50w combo model.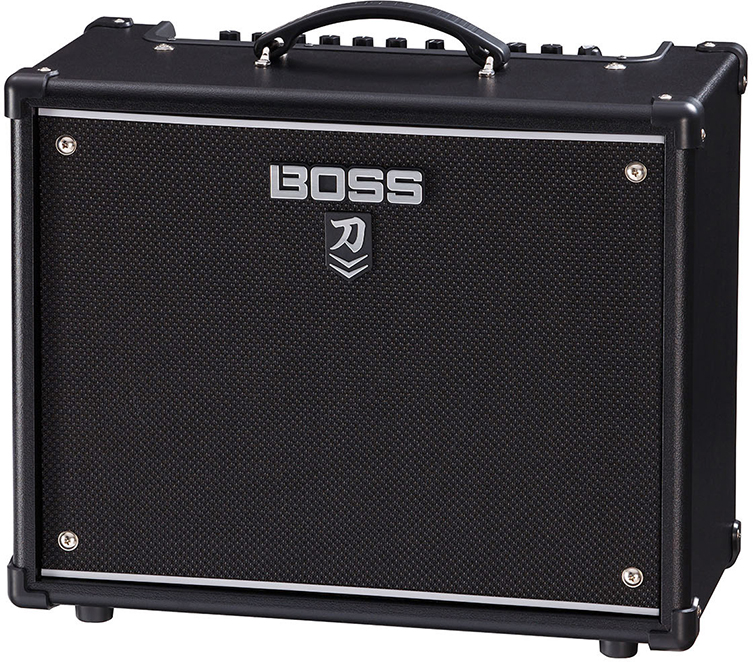 Why?
Well, this model, perhaps more than the 100w and larger models, seems able to transcend distinct usage suggestions. We think there is enough power and volume here for smaller gigs (certainly so if mic'd up) but that the physical size is such that it will not be off-putting when living in a home studio or living room. It's available to cater to nearly all of your amp needs, and that makes it worthy of further inspection.
Technology and Tones
Most digital amps employ a high level of 'tech' these days, though most companies tend to share the possibilities between the amp itself and an external source like software. This is true here, with BOSS keeping the amp's front panel sensibly populated with the most immediate controls, and deeper edits (plus more scope for FX) available via their Tone Studio software.
Tone preferences can be saved and recalled from dedicated buttons, and then the amp, EQ and FX settings can be tweaked as normal. As with the Mk I Katana, you have 5 amp styles available to you: Clean, Crunch, Lead, Brown and an Acoustic channel which is designed specifically for use with electro acoustic guitars. This last feature is interesting and reasonably unique. If you do need an amp that can occasionally cover small acoustic gatherings, the Katana 50 may prove to be doubly useful to you.
Of the four electric channels, most are self-explanatory in terms of their intentions. One, however, might not be! The 'Brown' channel, as they've named it, is a blatant reference to Eddie Van Halen's nickname for his own distorted tone. Considering this very sound is one of the most hotly debated, scrutinised and lusted over tones in all of Rock, BOSS have proven themselves to be very shrewd people indeed! Simply using this term brings their Katana range all sorts of interest from tone aficionados who'd normally turn their nose up at anything that isn't boutique and hand-wired.
So does this channel sound like Eddie's main distorted tone?
We'll ruin nothing for you! We invite you to find out for yourself, but what we will say is that this Brown channel, and the other three, sound quite exceptional. When you consider the cost of the amp, the sound quality becomes even more remarkable. Guitar characteristics, playing dynamics and subtle changes of settings all make audible differences with a transparency that is impressive.
This is down to what BOSS call Tube Logic, a term that describes the mimicking of the behaviour and characteristics of a tube amp's circuit, from the input signal to the output through the speaker. The speaker is a custom-designed 12" model to cater for both this and the Variable Power Control, which simulates the behaviour of an amp's power section influence on tone. The bottom line here is that the tone sound very natural and realistic, but, more significantly, react and respond like a tube amp. That's what we want!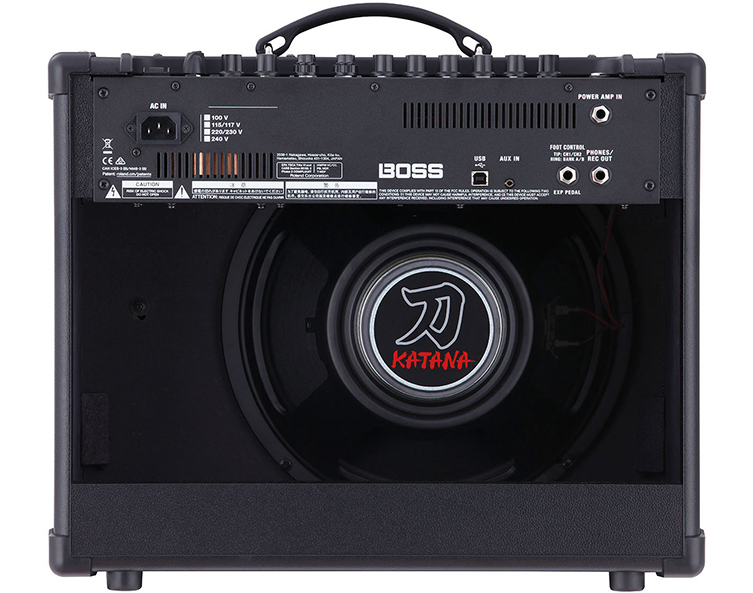 FX for Days
The FX section was well-represented last time, and on the Mk II Katana models, this section is now pretty comprehensive. You can choose one effect each from five categories (previously it was 3): Booster, Modulation, FX, Delay and Reverb. As we mentioned before, using the supplied Tone Studio software will bring a much larger palette of FX to draw from, along with deeper editing options for both the FX and the overall sounds generally. Connect a footswitch and you're laughing.
Useful Everywhere
So, with 50 watts of power and a 12" speaker, the BOSS Katana 50 MK II will likely be a good shout for smaller gigs, as we mentioned earlier. Bigger amps will need more power and volume of course, but that hardly needs saying.
Home use is where the Katana really excels. The Power Control on the front panel lets you scale down the power level incrementally, along the amp to operate on half a watt! This changes the sound and feel in some quite exciting ways, not to mention making the whole volume of the amp greatly reduced. House jams are back on! No hassle from irate neighbours!
There's also a headphone output that doubles as a direct out for recording. This, and the USB output on the back, all make use of a mic'd up cabinet simulator, allowing private playing and computer recording to sound exceptional. It's so easy!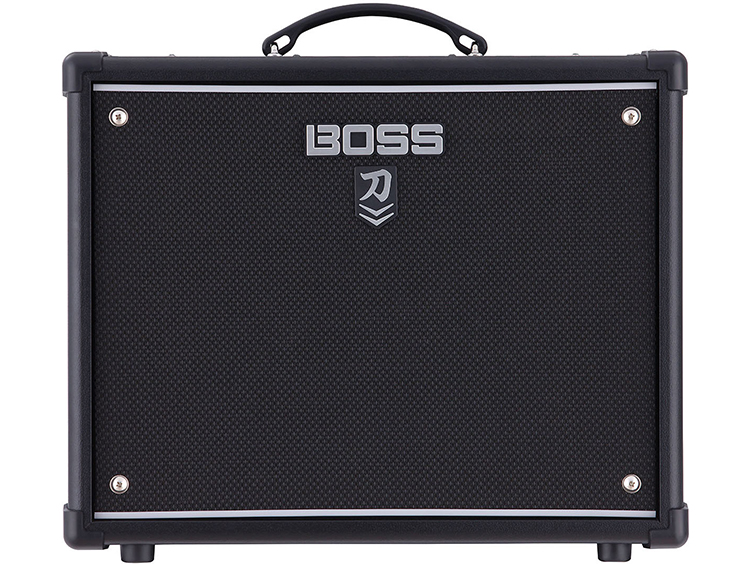 Final Thoughts
The BOSS Katana 50 Mk II, in one package, brings you a great sounding, fully featured amplifier for your electric and electro acoustic guitar. You can play it at home, record it directly, and use it at rehearsals and small gigs. It's big enough to sound 'correct' and yet small enough to transport easily. You can go nuts with the computer editor or stick to a few tried and tested favourites.
What other amp gives you all of that for a couple of hundred quid?
There are so many reasons to add this amp to your set up, and pretty much no reasons not to.
Thanks for reading
Ray McClelland