A Closer Look: Nexi Industries Pedals
Published on 28 July 2020
Beer-proof pedalboards.
Is that something you've dreamed of having, too?
Good, so it's not just us.
Well, we have good news for you: that's just one of the innovations brought to the fore by Dutch company Nexi-Industries. Nexi, who are populated by gigging and touring guitarists, started off in Amsterdam back in 2012. Their mission was to simplify the whole notion of guitarist pedalboards, and judging by their results, we'd say they've achieved a lot!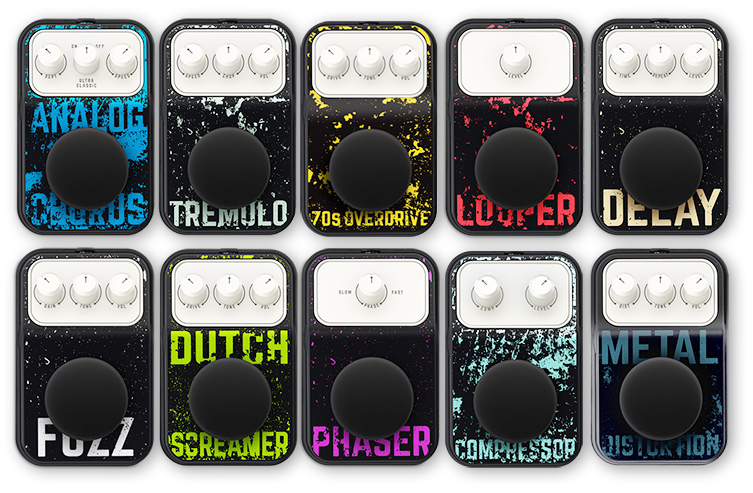 Nexi are charging ahead with ranges of pedals for electric guitars, basses and acoustics as well as custom pedalboards (excellently named 'the Solution') to match. They've also attracted some big name talent such as Orianthi and Skunk Anansie's Ace (he mentioned them to us last year when we spoke to him and you can read about that in our Skunk Anansie interview) so there's a bit of a buzz happening with this brand! Why don't we see what's setting them apart from the masses?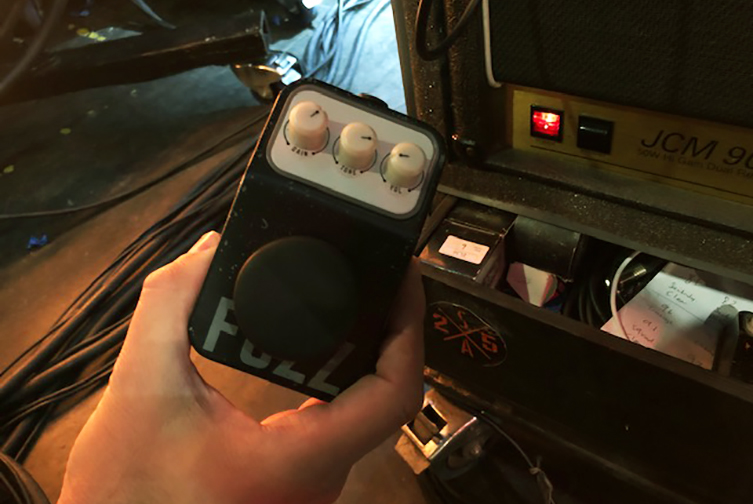 The Pedals
Nexi's pedals are quite distinct looking, with their aluminium and rubber construction, 'bug-like' design and large button footswitch. You can tell that function and simplicity were key factors to the Nexi designers, because there's very little here to trip you up: most of the pedals have three control knobs, whether that pedal is a Fuzz, Chorus or Compressor. Some have less!
Each of the three pedal ranges (electric, bass, acoustic) are exactly the same size, which is significant in terms of the overall concept, as we'll see! There's a large rubber 'foot' to each pedal, and rubber plus to cover up the input/output jacks. It's all very tidy and slightly mysterious...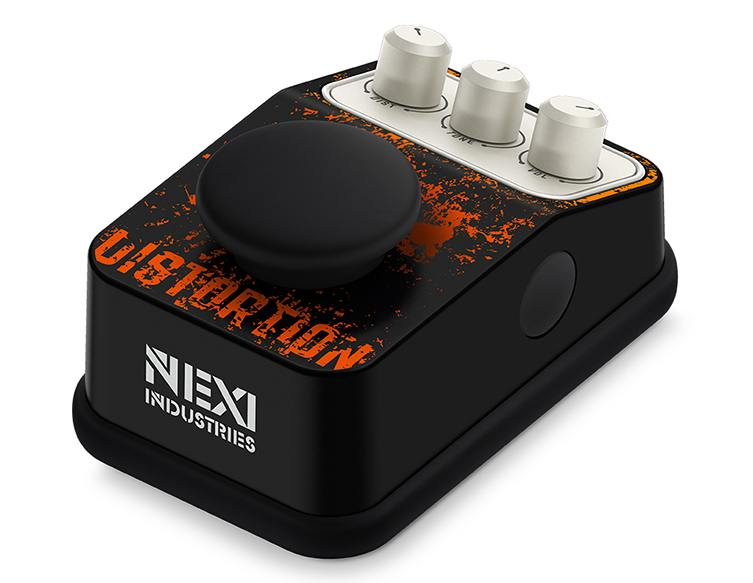 Sonically, there is a lot to love here! Nexi's designers have kept a sort of contemporary sensibility to what is otherwise agreeably 'classic' sounds. For example, the 70s Distortion pedal brings that essential Plexi sound but with significantly more gain than you'd ever expect from an old 'British' amp head, certainly. This is true of the other pedals, too: they sound as you'd expect but with a slightly 'juiced' attitude, which can of course be turned down for more specifically authentic tones.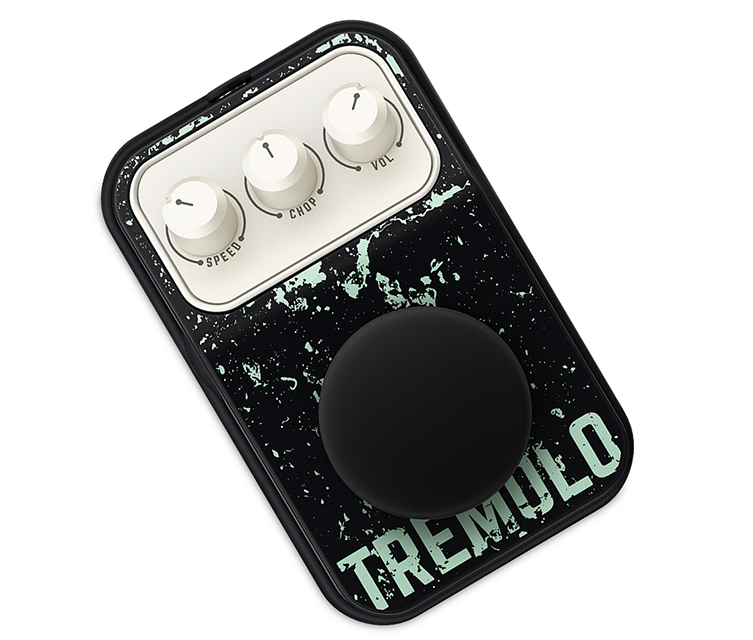 These pedals are all (apart from the digital delay) analog. This is another part of Nexi's sensibility: indeed, the company jokingly refer to themselves as the 'Analog Vintage Protection Squad', which makes them sound like our kind of guys! We particularly like the attitude behind their 'Dutch Screamer' overdrive: Nexi describes it as 'Amsterdam's gift to the World', which is funny and also pretty accurate: it's a TS clone with a great midrange hump and lots of tasty bite!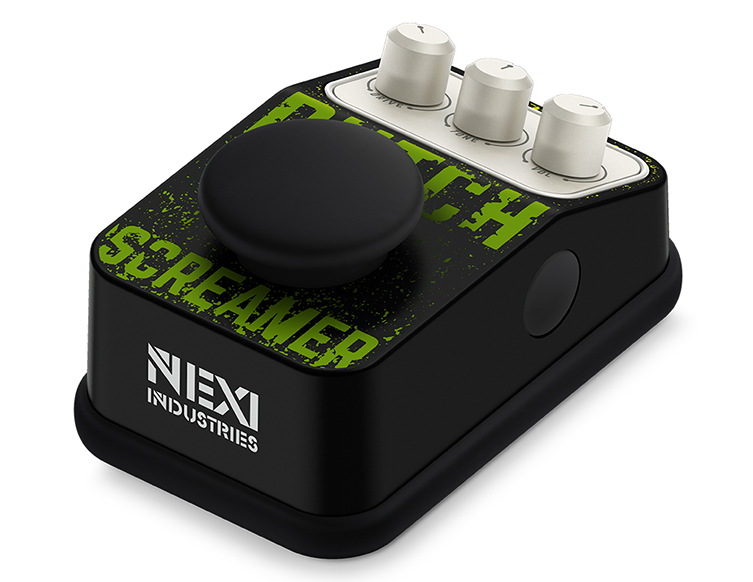 For the electric range, there are several other overdrives, a fuzz, tremolo, chorus, compressor and a looper. They all follow the same physical blueprint and sound fantastic. The bass range offers a chorus, Compressor, Fuzz and Phaser, whilst the acoustic selection includes reverb, chorus and a compressor.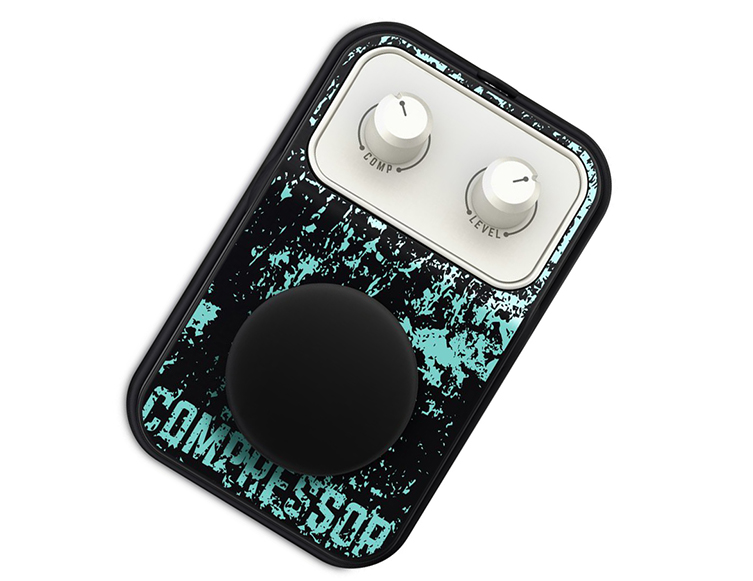 Each pedal is able to be powered via 9v battery, normal external PSU, and, on the underside, a special connection to the 'Solution' boards...
The Pedal Boards
This is where things get really interesting. Using the Nexi-Industries pedals with your regular pedal board is great, but it's only half the story. Nexi's Solution pedalboard – available in a range of sizes – lets you take full advantage of that curious pedal design. Each Nexi pedal connects to the board directly via that underside connector we mentioned and does not require patch cables! Say what? Indeed! Pretty cool! You Just pull the rubber stopper off the bottom and click the pedal into a space on the board. The pedal is now connected, powered and splash-proof! The use of rubber and tight, purpose-build spaces makes for a snug, water-tight pedal board that has not vidible patch cables or power daisy chains: all of that is done from the underside, with is kept dry by the tight rubber. We're not saying it'll work after being droppe din the ocean, but the inevitable pub pint will not spell disaster for the guitarist armed with one of these boards!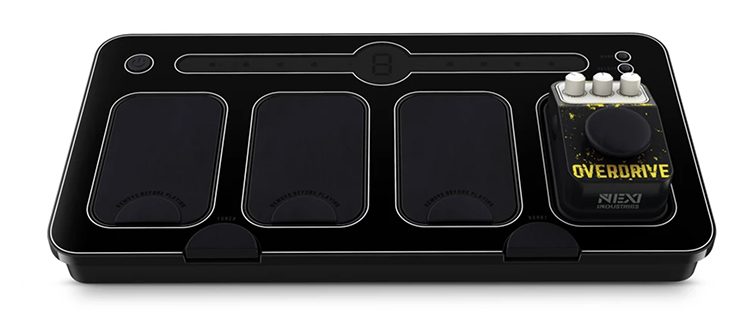 The pedalboards make easy work of power supplies, cables and so on. They idea is to be able to get going on a live stage within five minutes, which we love! The boards have built in tuners, with a large screen and 7 modes (including chromatic and a bunch of open tunings), accessible via one of (up to) three subtle footswitches at the bottom. The other footswitches are for a selectable boost (clever!) and on the larger boards, a function for switching amp channels, if you need it. Great thinking!
Also, there are up to two USB sockets (again, depending on the size of board you opt for) built in, to allow you to charge your phone/tablet/device. How handy is that? Musicians bring these devices on stage for all manner of reasons both practical and musical, so it's very cool to have this facility right where it's needed. This is further proof that Nexi's products are born out of real-life experience.

In terms of outputs, each Nexi board has the option of using either balanced XLR or unbalanced ¼ jack. XLR-out options aren't also available to guitarists, so we like seeing this cleaner, quieter (in terms of hiss) option being made.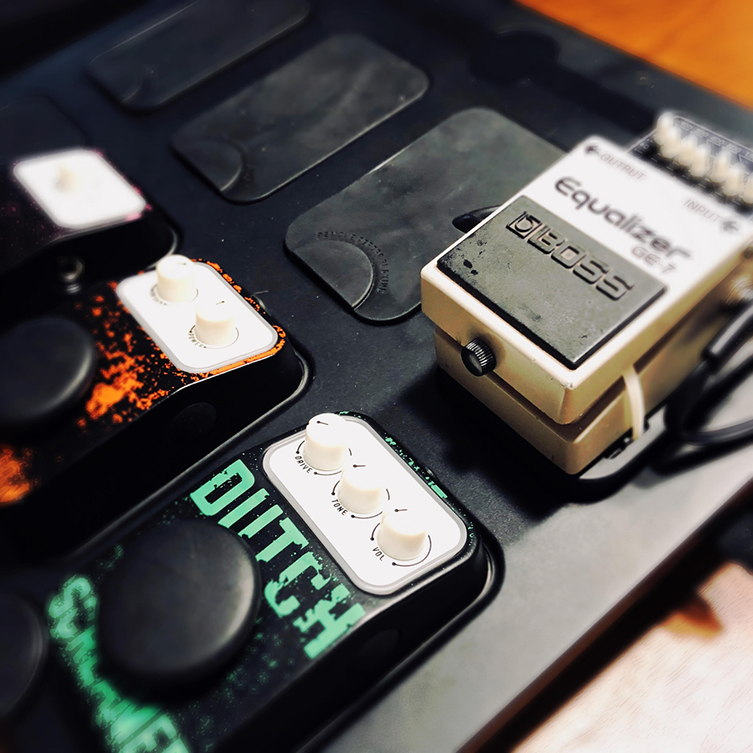 ConNEXI
It's a strange word, but the ConNEXI (we'll stick to the manufacturer's preferred case-type for the time being) device allows you to bring your non Nexi pedals to the party! The ConNEXI effectively provides the plugs 'n' power to transform your other-brand pedals into the correct footprint and power connection to work seamlessly on the board. We think this is a very forward-thinking move on behalf of Nexi-Industires (like all of their ideas so far, to be fair) since it admits that most players wont automatically dump their treasured stompers to go 100% Nexi, at least not at the beginning!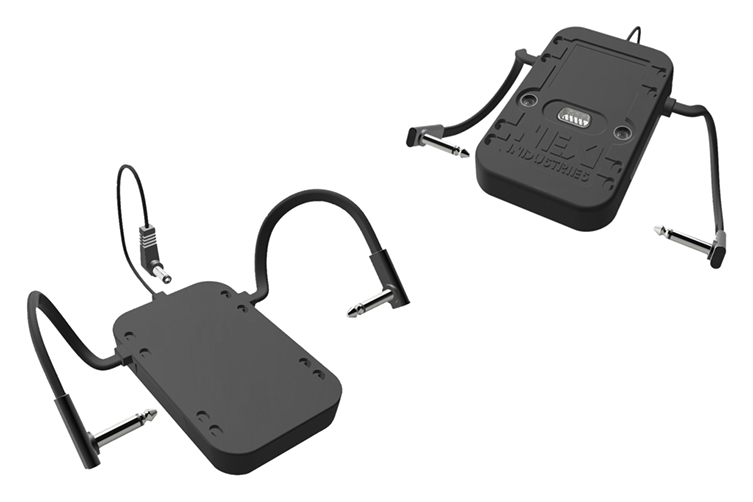 There is in fact a bundle available that comes complete with the 4-slot board, a gig bag and 4 of the ConNEXI devices. This is great news if you already have a selection of other brand pedals (BOSS, MXR for example), because you can still take advantage of the onboard tuner and boost functions, as well as the practical and convenience factors of these Nexi boards! For compact stages, or players who only need a few key pedals, this could be a fantastic buy.
Final Thoughts
It's time somebody addressed the notion of a properly gig-friendly pedalboard with real world features and futureproof design. We think Nexi-Industries are ahead of the game by some margin, and that their pedals, for all of their cleverness in design, still come out on top where it's really needed: the sound.
Check them out for yourself, and imagine how portable, streamlines and confident your next gig will be (soon, we hope...) with a Nexi pedalboard under your feet.
Thanks for reading.

Ray McClelland