BRAND NEW: The Return of the miniKORG 700!
Published on 20 January 2021
MiniKORG 700 S
Where would British pop music in the 80s be without the miniKORG 700?

As the first ever mass-produced, affordable analog monosynth, the miniKORG 700 allowed musicians like Vince Clarke (Depeche Mode/Yazoo/Erasure), The Cure and The Human League to make pop history and change the sound of popular music. Now, synths were never cheap in the Seventies, but when you consider that top models like the Yamaha CS-80, which cost £5k in 1977, would be the equivalent of £28k now, some perspective starts to creep in! The miniKorg 700 (which cost £350 on its release in 1973) put powerful analog synthesis into the hands of musicians who were just beginning to make their mark.
The Original miniKORG 700
Unspeakably cool. Famously 'stable', even when compared with much more expensive units. Straightforward to understand and operate. It's no wonder that the magic of the miniKORG 700 caught on.
The original miniKORG 700 was a relatively simple design: a single oscillator was used and could be manipulated with some expressive features like vibrato, chorus and noise to produce excellent bass and lead sounds. You could select a triangle, sawtooth or square wave for the initial waveform, and pass it through a ring modulator to add texture and grit. It's directness and simplicity made it a hit for musicians who wanted access to such sounds without having to study and memorise phone book-sized operation manuals. The unit's simple controls affected large changes, making the miniKORG a devastatingly effective instrument.
An upgraded model, the 700S, appeared a year later, and brought with it a second oscillator for creating wider, denser sounds with more scope for control.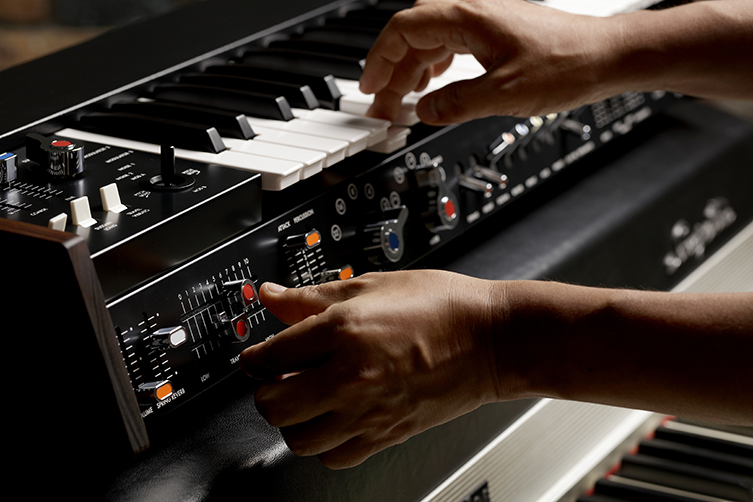 Idiosyncratic Design
The overall design of the miniKORG 700 was somewhat idiosyncratic. Designed to sit atop an organ or electric piano, the synth had most of its controls situated on the side of the body, underneath the key bed. These controls consisted of a number of switches, sliders and dials, including the famous 'Traveller' controller. This was a double fader for controlling the cutoff, with separate sliders for low and high pass filters. It was a unique, and very cool, way to sculpt out very specific tones and textures.

The miniKORG Returns!
Korg have good form in terms of effective hardware reissues. Recent years have seen spectacular recreations of classic synths like the MS-10 and the ARP Odyssey. For 2021, Korg have unveiled the miniKORG 700 FS, a faithful resurrection of the miniKORG, with some appropriate designs upgrades to let this synth 'work' in contemporary situations.
So, what has been left out? Nothing! Every feature of the miniKORG 700 is included (or, should we say, the miniKORG 700S, since the reissue is of the superior upgraded model) and the entire project has been overseen by the synth's original designer, Fumio Mieda.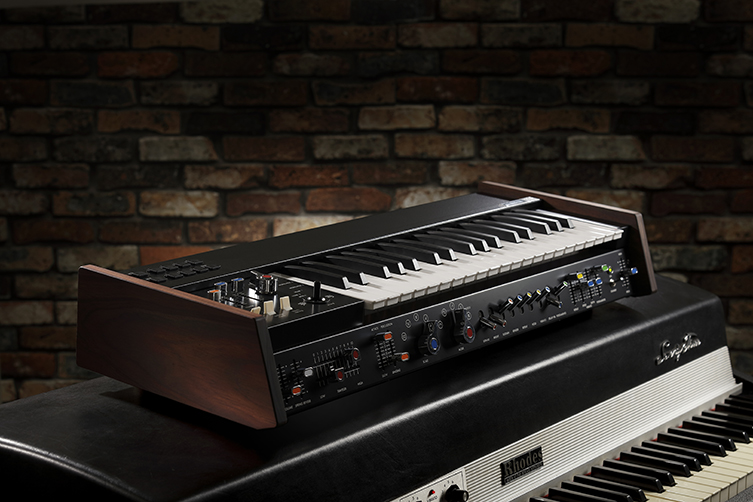 New Features
As mentioned, the new miniKORG 700 FS has some useful updated features on board. Many of these are relatively expected, like USB connectivity (in addition to MIDI, CV in, Gate in and Audio in!), but other are more of a welcome surprise...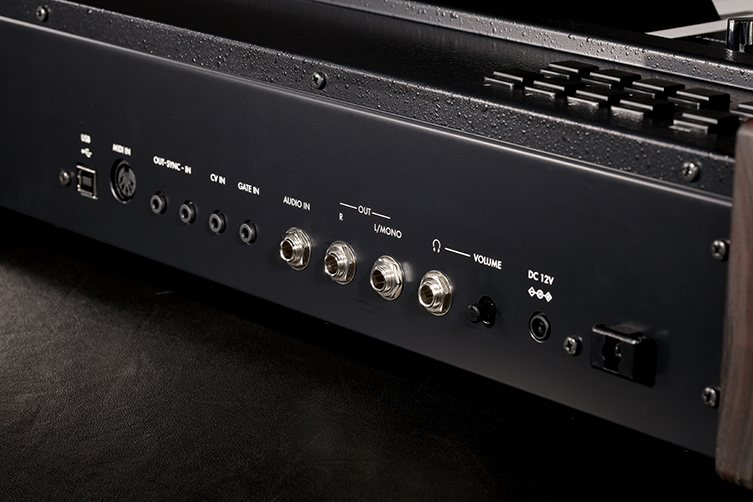 Take, for example the new joystick control. This is something you'd expect on a Korg workstation, certainly, but not on a monosynth from the 70s! It's a great idea to include one though, because we are all so used to being able to control pitch and modulation in this way. It would be far stranger not to have one!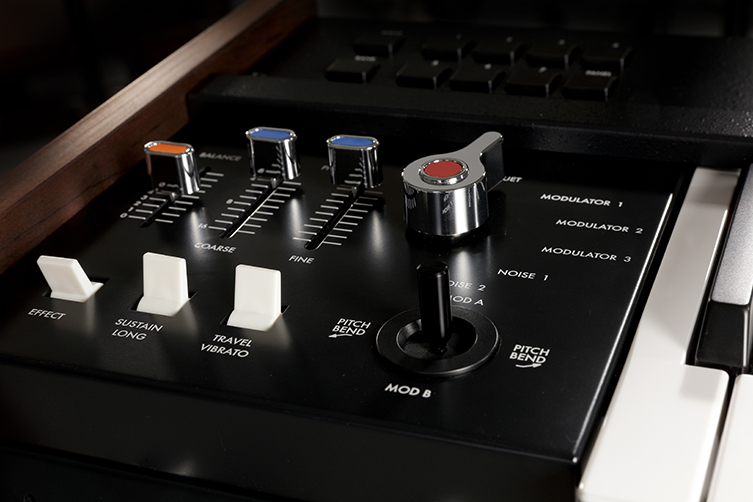 Another major addition is memory programs. You can now save a number of your favourite sounds as patches in the unit's internal memory, for later recall. No more writing down settings! It's obvious why this is a great idea, and makes the miniKORG 700 FS massively more user-friendly as a result.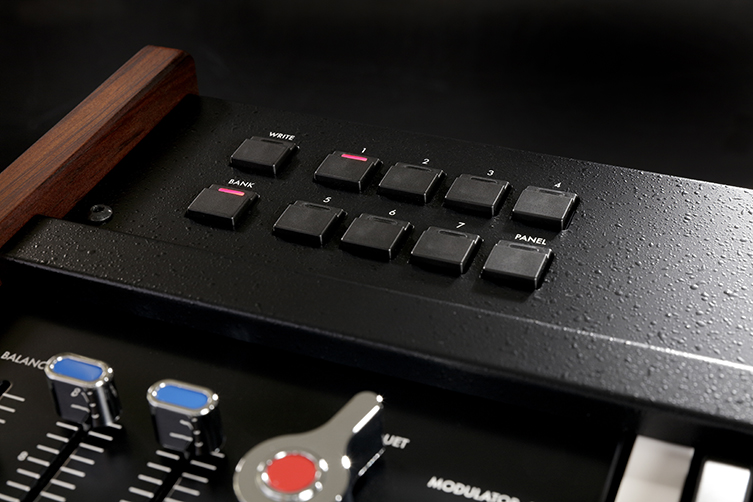 Also onboard is an arpeggiator, as all great synths now must have! There's a lovely spring reverb included too, and the keys have aftertouch for extra expressive potential. These extra features have really opened up the miniKORG and breathed vital new life into what is a hugely powerful and unique piece of hardware. It has a sound all of its own, and is quite unlike other mono-synths, like the Minimoog, for example. We'd also note that the miniKORG 700 FS comes housed in it's own custom-made, super-cool case!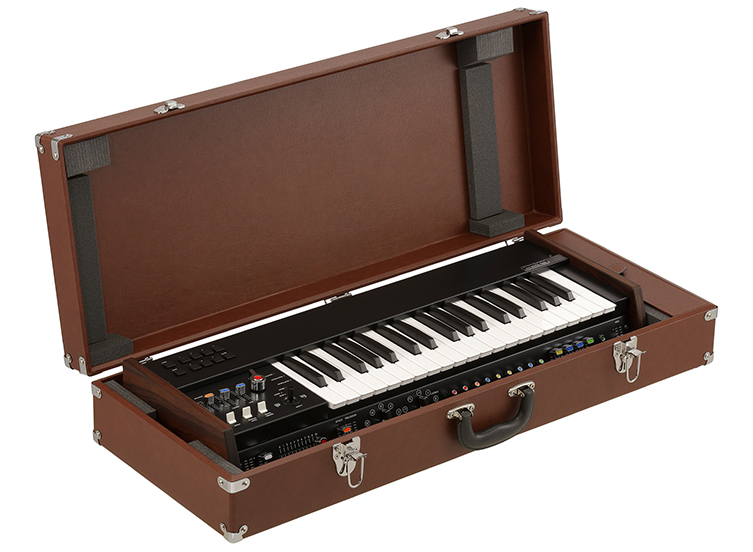 Limited Edition, Limited Details!
In order to get all of this news out to you as quickly as possible, we have launched this article before Korg have even settled on a release date! We do not have a final price either, but we are expecting both very soon. What we can tell you is that the miniKORG 700 FS will be made in very limited numbers. This is another detail to be finalised, but we believe that far less than 100 units will ship to the UK.
If you are interested in being the first to secure this excellent update of a truly historical synthesizer, please get in touch with our web team or staff in store, who will be happy to help you with questions and pre-orders! Our Live Chat team are also ready, willing and able to help you with this. We will update this blog as info becomes available, but in the meantime, take yourself back to the early 80s, and surround yourself in the exciting magic of classic synthesizers! We'll see you there!