Blackstar: BRAND NEW ID:Core V3 amps!
Published on 12 January 2021
Blackstar have, with the ID:Core range of amps, pretty much swooped in and taken care of the home-beginner amps market in its entirety. The range, with its feature-laden, highly portable ethos, has put a wide selection of genuinely nice sounding tones into small, straightforward enclosures that all guitar players can get to grips with easily.
For playing at home, practising, jamming and recording, the Blackstar ID:Core series of amps are a perfect solution. No wonder they are some of the best-selling amps on the market!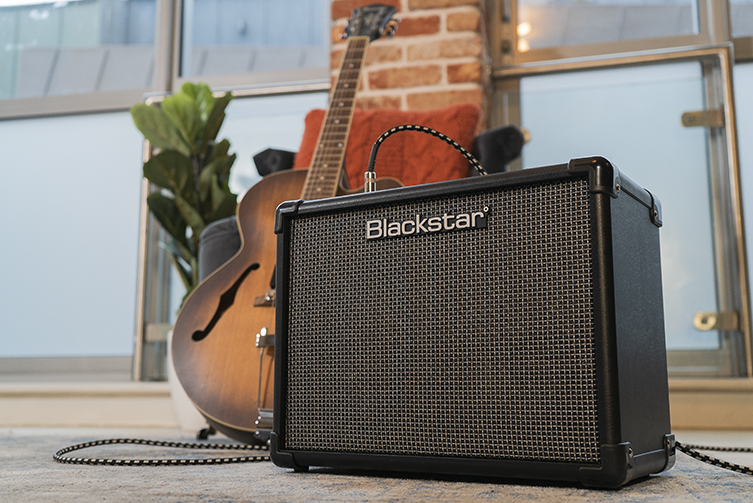 New for 2021
Now, that's not to say that there isn't room to cram in some improvements! Blackstar as a company can hardly be accused of ever 'phoning it in', and so this year sees the debut of a new V3 update of the popular range. Available in 10, 20 & 40 watt options, Blackstar have made these little boxes of rock even more essential than before!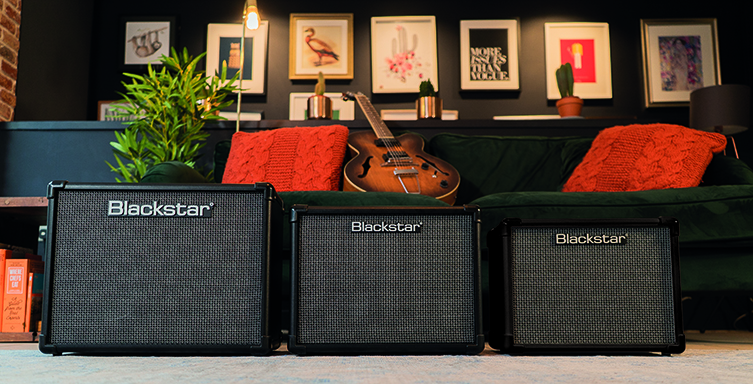 Let's take a quick look at what's new, and what makes these amps great.
The New Stuff
Let's go over the new features first, for all of you who are familiar with the range already. For those who aren't, we'll get you up to speed afterwards!
There are some significant additions to know about, and chief amongst these is the Cab Rig feature. Cab Rig is an emulated speaker out, and it promises to function similarly to top-end re-amp boxes that are on the market right now. It's a great feature, especially given that you can select your own preference for cabinet and room environment. This user configurability goes some steps further than we'd expect on an amp at this price point, so this is pretty exciting! What does it mean? It means that you can add the feel and response of a 'real' cab to your guitar parts, including when recording. It's the final piece of the puzzle in terms of getting realism from digital sounds, and Blackstar are ahead of the game in terms of including it in such affordable amps.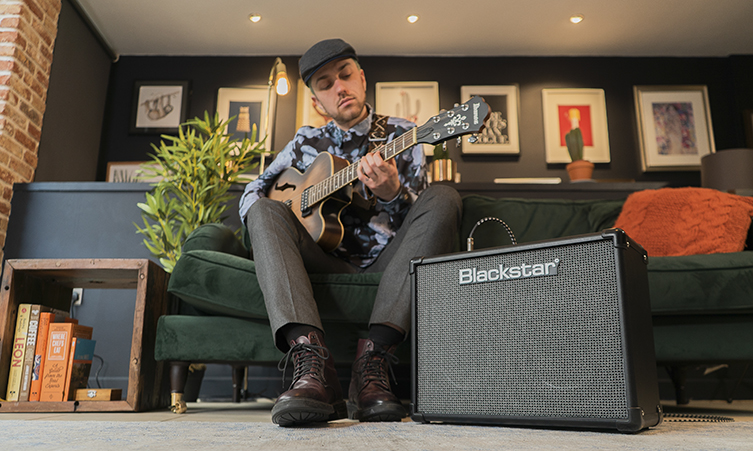 Keeping an eye on today's player, Blackstar have included a TRRS 3.5mm connection to allow easy audio solutions for when you are livestreaming. It's a simple and innovative idea, since it's both an input and output, and will probably become an industry standard for smaller digital amps soon enough.
If you are interested in recording, then the ID:Core range's 4-channel USB audio basically turn the amp into a low-latency audio interface! Recording and even re-amping are entirely do-able, with the minimum of fuss. Getting great tone for your recordings has never been simpler.
There is also new Architect editing software being released for the launch of this V3 range. As with the previous Insider app, you're be able to go a lot deeper in with your editing than you otherwise can with the straightforward amp controls. As always, it's a great feature for those who want it, and it's a non-thing for those who don't. Ideal! Though, why wouldn't you want to get the very best out of whatever you're playing through?
There's been some upgrade work on the sounds themselves, too, and they are now lower in terms of background noise and hiss than they ever were before. We'd never really noticed this as being an issue before, so it's a good yardstick about how closely scrutinised the range has been. All encouraging signs!
One other cool feature is the ability of the new ID:Core amps to work with Blackstar's PB-1 Power Bank. Yes, this means you can take them out busking! The PB-1 is available separately, and would be a good shout for guitarists who like to carry their music around the house as well as those looking to play al fresco!

Also, there are some fun physical things like a newly redesigned top panel, with tweaked graphics signifying a new start. It's not devastatingly different, but then there wasn't much there that required work to begin with!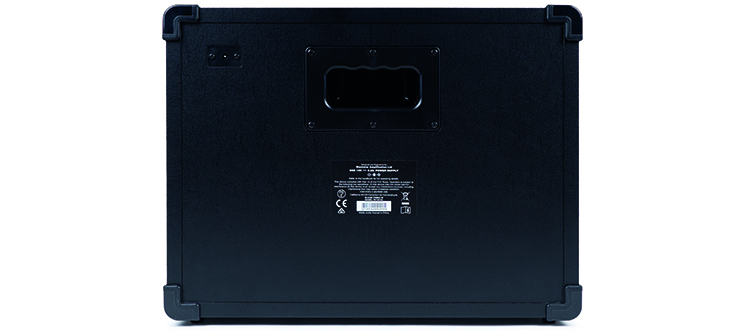 Also, Blackstar have done away with the strap: there are no strap buttons on the side any more either, so the range looks more tidy and compact. A handle has been designed within the amp's chassis on the back of the body, making each ID:Core amp an easier lift, too!
The Stuff You Already Know
Now, that is quite a haul of new features there! Importantly, they are genuinely new and useful: it isn't as arbitrary as adding in an extra type of reverb or whatever (not that we'd complain about that, either...). We're glad to see that Blackstar have taken their range and re-thought it, improving where necessary and expending what is already a thoroughly useful product.
Now, to recap for those who aren't as familiar, let's explain briefly some of the features that were already onboard, and why they have made the ID:Core the budget amp line to beat!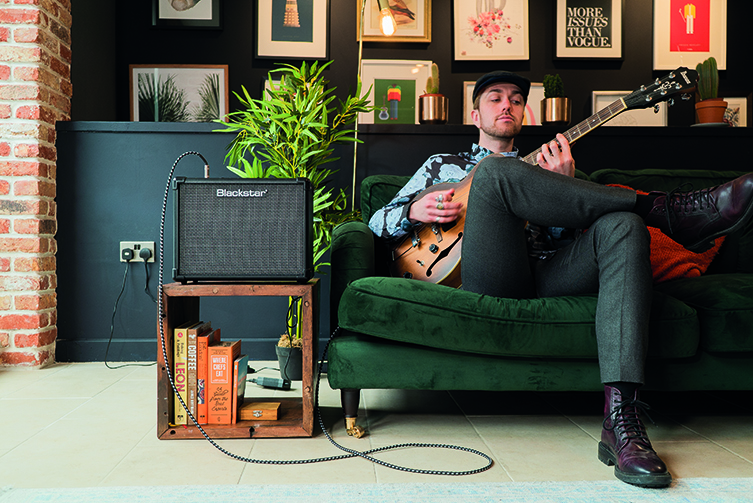 Each ID:Core amp has six separate voices to initially choose, based on different amp types. These range from warm and clean through overdriven and into super high gain. Next to the EQ section there's Blackstar's patented ISF knob. ISF stands for Infinite Shape Feature and subtly sculpts your overall tone to be more 'British' or 'American', depending on where the knob is set. We'll leave specific brand-association out of things here, but we will say that you can leave the knob in a number of 'in between' settings and achieve tones that are uniquely 'mid-Atlantic'! Just like Sting's accent...
You'll find an array of effects including modulation, reverb and delay, with a simple set of controls to dial them in. Deeper editing is available via the aforementioned software app, but you can get fast and easy results in seconds by simply going left to right along the control panel, selecting what you fancy.
There's an onboard tuner to, and Blackstar's Superwide Stereo feature makes for particularly expansive tones. You may be playing in your spare room, but you'll sound like you're in an arena!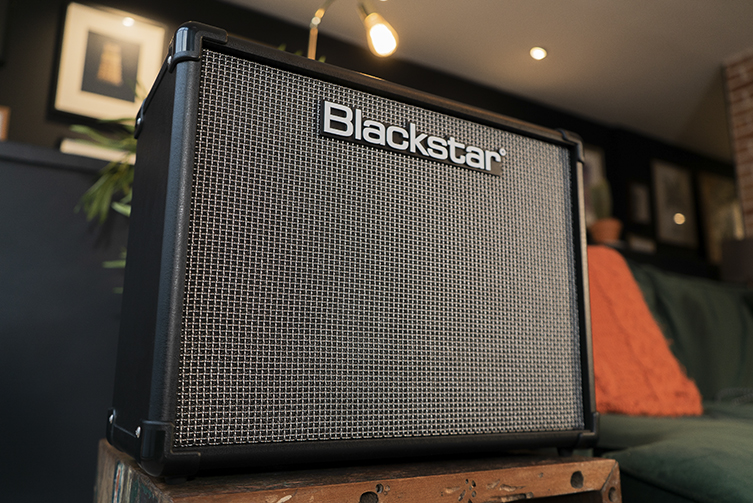 Blackstar ID:Core V3
We're impressed. We didn't actually think there was much that needed improving with the superlative V2 range of ID:Core amps, but Blackstar's amp designers obviously do not rest on their laurels! This area of the amp market has the most competition from manufacturers, and for obvious reason: not everybody needs a huge touring rig, but everybody does need something nice sounding to play in the house!
This isn't about beginners or hobbyists, either. A small, great sounding amp is an essential for guitar players at all levels of ability. The upgraded tones available on this new range of ID:Core amps are most definitely good enough to please most players, and the bounty of features and ease of use make these extremely easy to recommend.