NAMM: Gibson Slash Collection
Published on 16 January 2020
NAMM 2020 is off to a cracking start! Gibson and their brand ambassador – someone you may have heard of – have announced the Gibson Slash Collection. The collection comprises four Les Paul Standards and two J-45 acoustics. These all definitely have the DNA of the G 'n' R guitar star, looking very much like the models played by the man himself over the years. They are not specific reissues: rather, they are modern functional player's guitars that use Slash as an inspiration. We think these are some of the best, most competitive Slash-related Gibson's that have been available for some time. Let's have a quick look...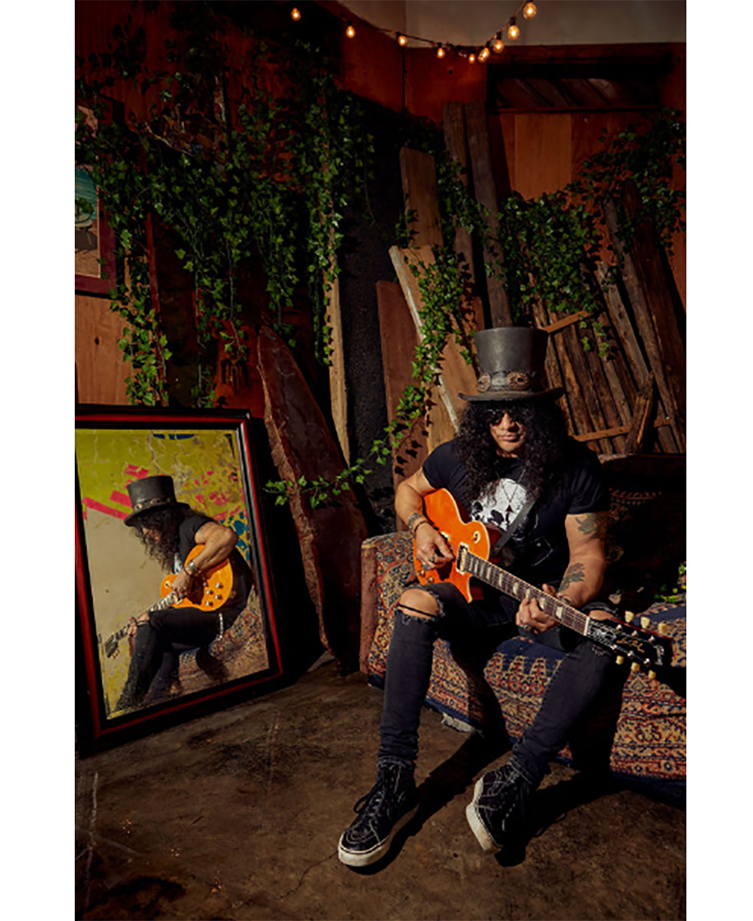 Slash Les Paul Standard
The Slash Les Paul Standard will be available in four very Slash-friendly finishes: November Burst, Appetite Amber, Vermillion Burst and Anacoda Burst. Each of these beauties is full solid (no weight relief) and sports a AAA flame maple top, making them look good enough for the world's biggest stages! A closer look reveals extra detail: the control knobs, pickup surrounds and pickup bobbins themselves are all different colours, depending on the guitar's finish. This is what makes the difference!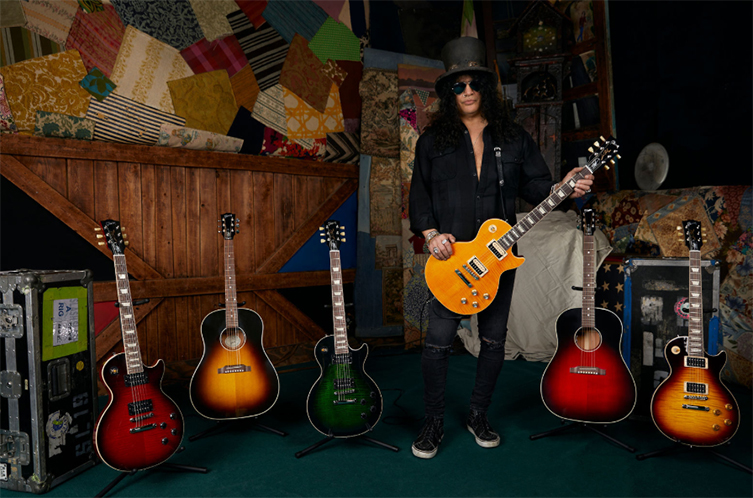 It's quality through and through here: new 'Slashbucker' pickups and a healthy 50's style C-shape neck carve lead the way, with handwired electronics under the hood, including Orange Drop capacitors.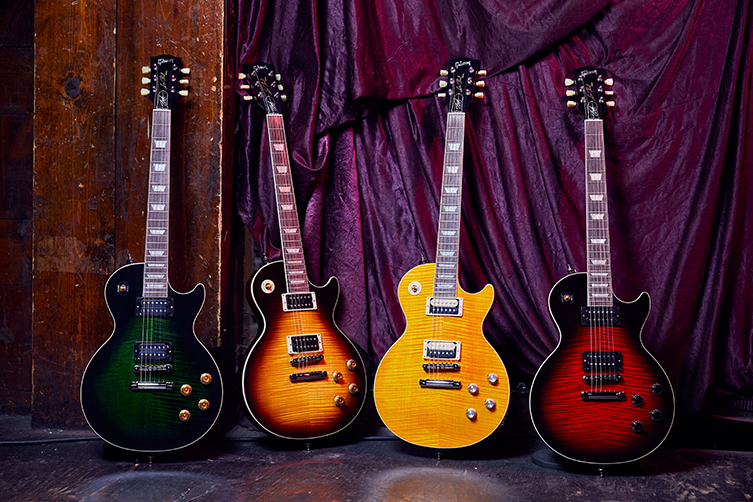 You get Slash's name on the truss rod cover, and Gibson supply a blank cover in the vintage Brown case, for those who want the association to be less obvious from the front. Round the back of the headstock, you'll find Slash's trademark 'Scully' character. The case also contains a set of Ernie Ball Slash strings and four Slash Tortex picks. We always like a bit of case candy!
Slash J-45
A man of classic taste when it comes to his axes, Slash has opted for the J-45 for his signature acoustic. At a casual glance, this is a very tasteful, traditional take on the classic. Look closer though, and you'll find features like a flatter 16" fingerboard radius, a quality LR Baggs VTC pickup system, and the same 'Slash' identifying marks as the Les Paul: the Scully graphic and signature truss rod cover (a blank one id included here, too). This shows taste and an understanding of the target market.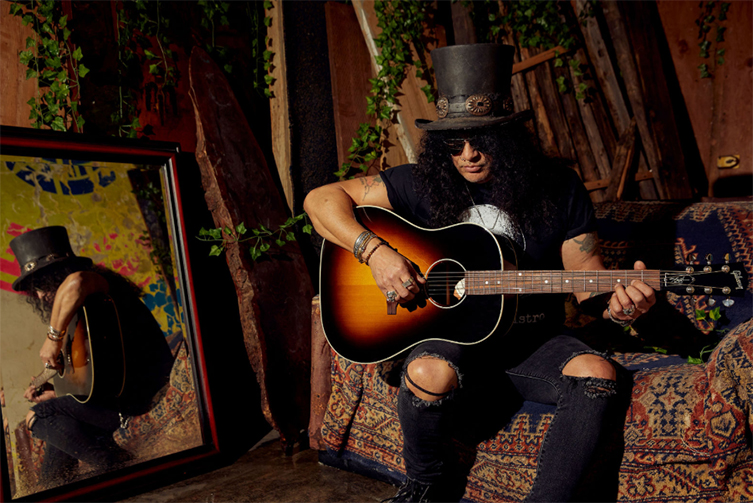 Two finishes are available: November Burst and Vermillion Burst. Both are stunning, both suit Slash's vibe and, most importantly, they stand up on their own two feet, away from the megastar association. This is true of the Les Pauls too, making them among the first 'essential' guitars of NAMM!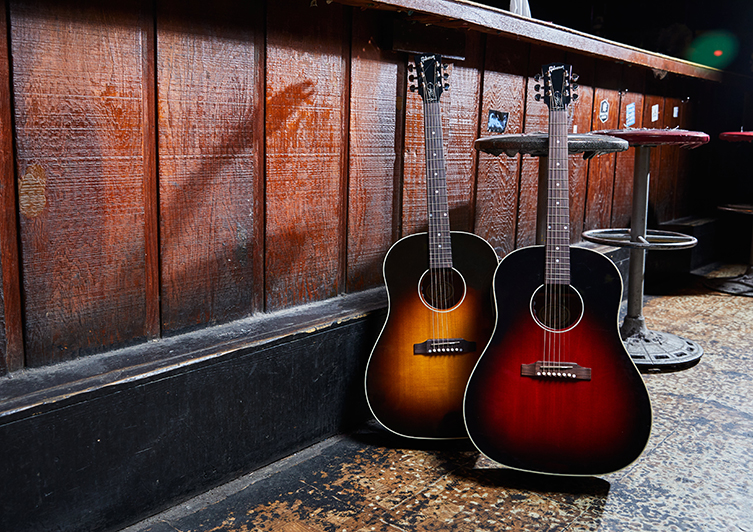 Keep your eyes on our site here for more NAMM news as it happens!
Ray McClelland