Pedal Brands to Watch 2022
Published on 12 January 2022
Pedals are a huge part of our lifestyle as guitarists. We all want to sound as good as possible - and hopefully as unique as possible too - and there is an endless ocean of devices out there promising to give you what you're missing in that quest for perfection.
Whilst it's true to say that a great many of these are retro clones of classic stompboxes (and why not? We all want to sound like legends, right?), there are just as many builders looking at new ways to erupt sonic chaos from your amp speaker. If you feel overwhelmed at the amount of choice out there, you'd not be the only one! We've never had it so good, but with that choice comes the weird freeze of option paralysis and the worry of spending on the 'wrong' effect. Fear not! We have videos online for you, so you can do research at home, and of course, we have stores where you can try out the pedals for yourself, inspect the build and admore the inevitably awesome screen printed graphic on the chassis. It's all part of the fun! (Walrus Audio are frequently the winners in this regard!)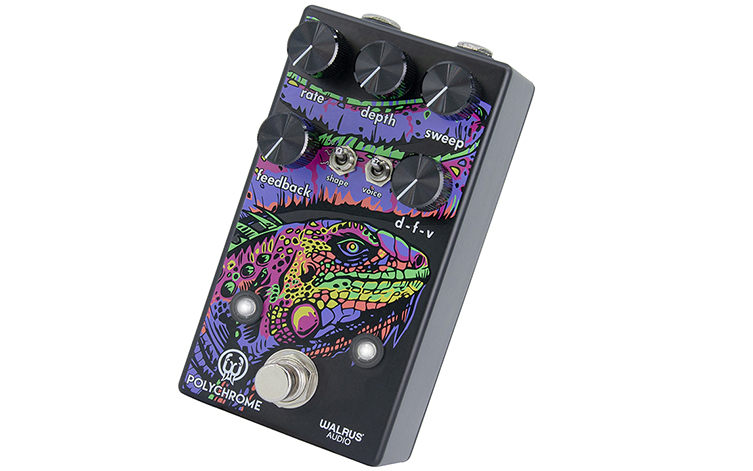 Having said that, since there are an absolute ton of pedal companies out there, we thought we'd at least highlight a few of our favourite 'currently hot' brands. There's really no need here to talk about Tubescreamers, Rats and Centaurs, since they are somewhat ingrained in the pedal culture. The same goes for popular modern builders like JHS, Earthquaker Devices and so on. These brands are well-established! Today is for awesome companies that are making interesting pedals on their own terms. Dive in with us and do try not to get too distracted as you mentally rearrange your board for just one more pedal…
Analog Alien
Two brothers from Long Island, one boutique studio, an alien called Chip (who wasn't available for comment) and a lust for all things analog are the main elements in the Analog Alien story. Jack and Joe have been building delicious pedals since 2009, and their efforts have been used by a staggering array of top talent that includes Billy Gibbons, Joe Walsh and Stevie Wonder. Walsh has his own overdrive unit with the company - the tasteful, nay essential Double Classic - which should be incentive enough for tone mongers to delve deeper. There's a cool sense of retro fun and humour in these 70s-styled pedals, with tones that will appeal to the most discerning of ears.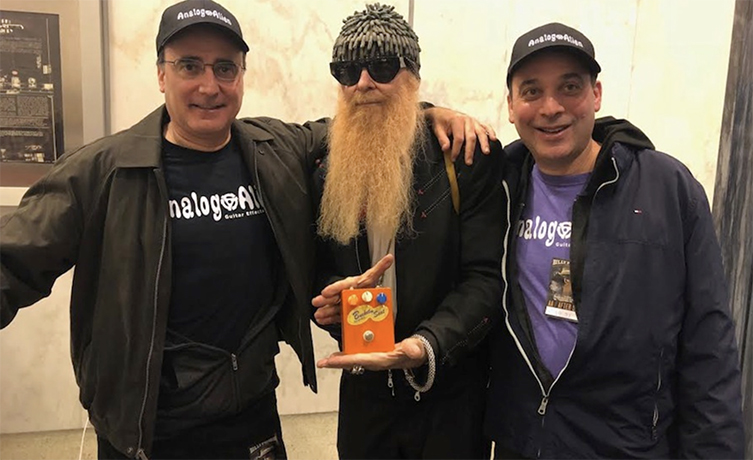 Solid Gold FX
Hailing from the northern metropolis that is Montreal, Solid Gold FX blend an obvious need for warmth in their sounds (it's cold up there!) with an eye for designs that stretch beyond the capabilities of standard stompers. One particular example we love is the Oblivion Flanger. It's a comprehensive unit, offering up as subtle or as extreme a sound as you want, including thick chorus-style texturing, jet engine noises and intense 'zero point' noises. That's just the beginning! Check out the level of control on this thing!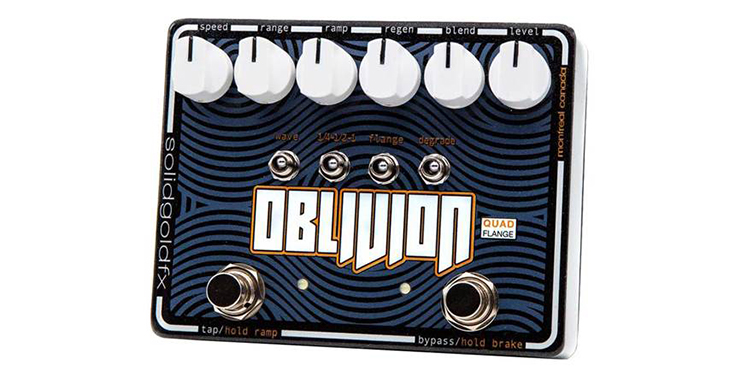 This is just one example. We also love the Imperial Fuzz, a huge gated fuzz sound with mixer-style faders instead of knobs. We'll see this feature again on some other of today's choices, and we wholeheartedly support this!
Red Seven Amplification
Red Seven Amplification are an Italian company from Esta, a picturesque town at the feet of the Euganean Hills in Padua. Their quest is to provide customers with the ultimate tube sound, but their entry into the world of FX was actually when they recreated the famous Tri-Chorus circuit for their Wave pedal back in 2014 (of which the Lil' Wave is the most current version). It's a modern classic, but Red seven are about to rest on their laurels: 'Since the creation of "The Wave" in 2014, we didn't look back at any type of clone things instead we developed our original sounds and ideas. We do play and listen to lots of different types of music, so everything that sounds good is basically inspiration to us, besides the genre". Well said!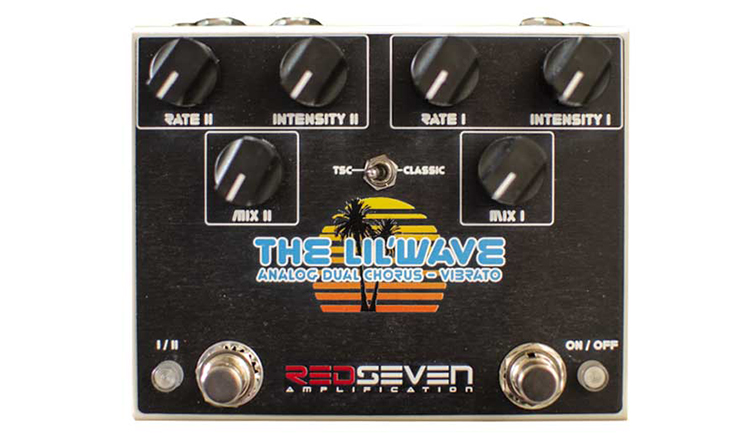 Alexander Pedals
Alexander Pedals offer some mind-expandingly out-there effects, so if you're looking for sonic inspiration, Alexander Pedals offer some incredible new vistas. Based out of Garner, North Carolina, Alexander Pedals are a division of Disaster Area Designs. Their head honcho is pedal guru Matthew Farrow, and designs like the Syntax Error really caught our attention! From multiple modulations to a wonderfully garbled modern miasma of noise, this pedal certainly puts a new footprint on your sound. Alexander Pedals are a very cool brand, and there's a good cause involved too, which relates to the company name.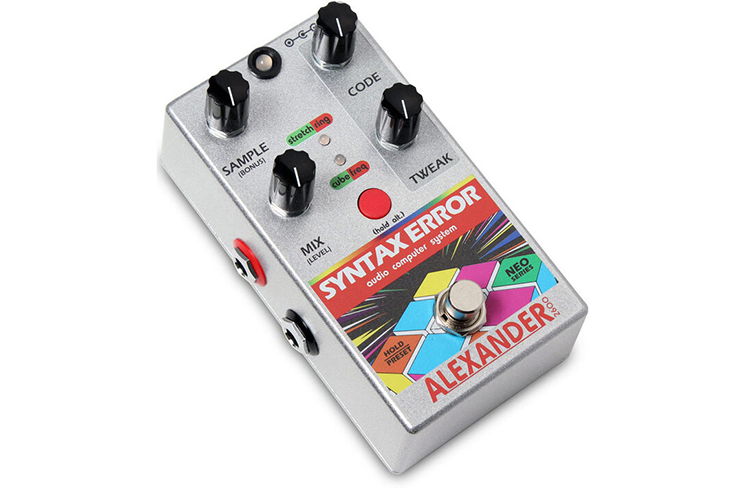 JAM Pedals
Jam Pedals are a real favourite of ours, and have been for a while now. Operating out of Athens, Greece, this company has tons of colourful personality and vibe! These also have friends in high places: their pedals are used by greats like Nile Rodgers and Bill Frissel! Jam Pedals have a motto of 'Art for Your Ears', which sums up their ethos nicely. It's not just for ears though: these hand made pedals are also hand-painted, and look as stunningly vibrant and fun as they sound!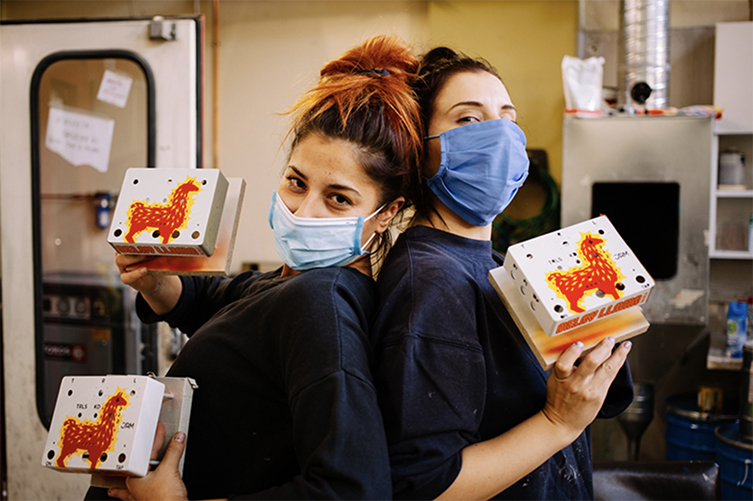 The Wahcko Wah is not just the loveliest looking wah ever, it's also a super sturdy unit with fasel inductors and a 6 way rotary switch for carving out those all-important 'Q' mid frequencies. Best wah ever? It's certainly a contender!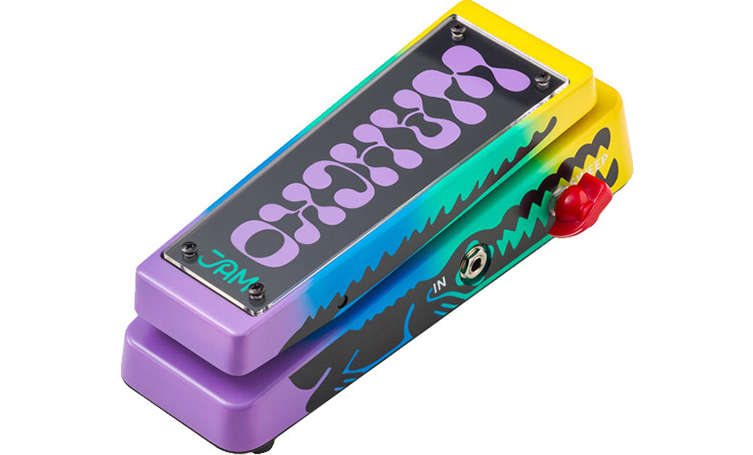 Old Blood Noise Endeavors
Old Blood Noise Endeavors, or OBNE as we'll now term them, are a super cool brand based in Oklahoma City. Full of genuinely fresh ideas, OBNE delivers fresh sounds, different ways of achieving those sounds, and a whole serving of style whilst doing so. The creativity is just fizzing out of this company: in addition to some of the coolest (and best looking) pedals we've seen in a while, OBNE also sells killer merch AND semi-DIY cassette tapes of local bands! How cool? It's one great idea after another, like the slap-your-forehead simple genius of the Expression Slider pedal to another example of subbing out control knobs in favour of sliders, this time on the wonderfully featured Alpha Haunt fuzz.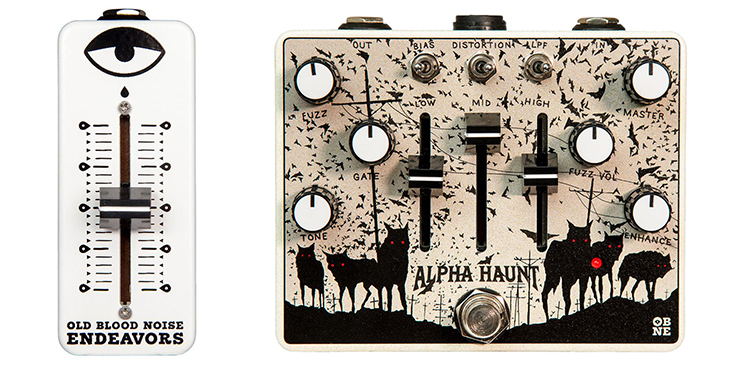 New Year, New Tones
Whilst great strides are being made in the world of digital modelling, there's also a tone of creativity in the land of stomp boxes. Most professionals still seem to prefer the character and personality of a few specially curated stompers over yet another menu of anonymous parameters on a digital screen, but it's horses for courses. What we can safely say is that we are currently sitting in the middle of a real purple patch for effects pedals, with the level of healthy competition spurring the best to be better, and the newcomers to be ever more innovative. For us, that means better sounding, more fun and cooler sounding pedals than ever before!
Click to Visit our Entire Selection of Effects
Ray McClelland