Gibson Les Paul Special Tributes: Why every guitarist needs one
Published on 24 March 2022
Are you a Gibson fan?
Are you a Strat, Tele or offset fan?
Basically, do you like electric guitars?
If you've answered 'yes' to any of the above questions, we're going to recommend you take a second to check out the Gibson Les Paul Special Tributes we currently have in stock.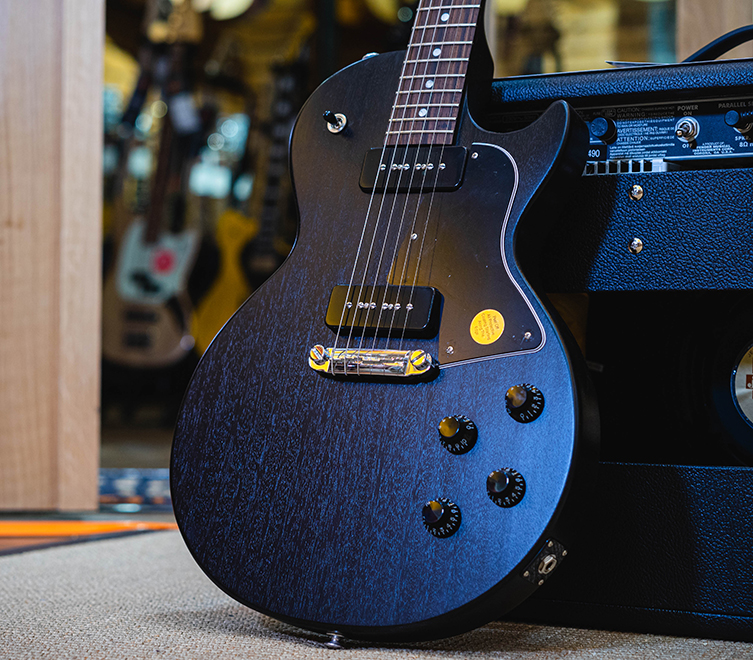 Why?
Well, if you like all things Gibson, then these tasty morsels are currently available at a quite staggering price!
If you're not someone who normally buys a Gibson style of guitar, well…this is probably the best ever time to add one to your armoury!
Whilst stocks last, we have two varieties of Les Paul available, and both of them are available in a choice of four finishes. Shall we take a closer look?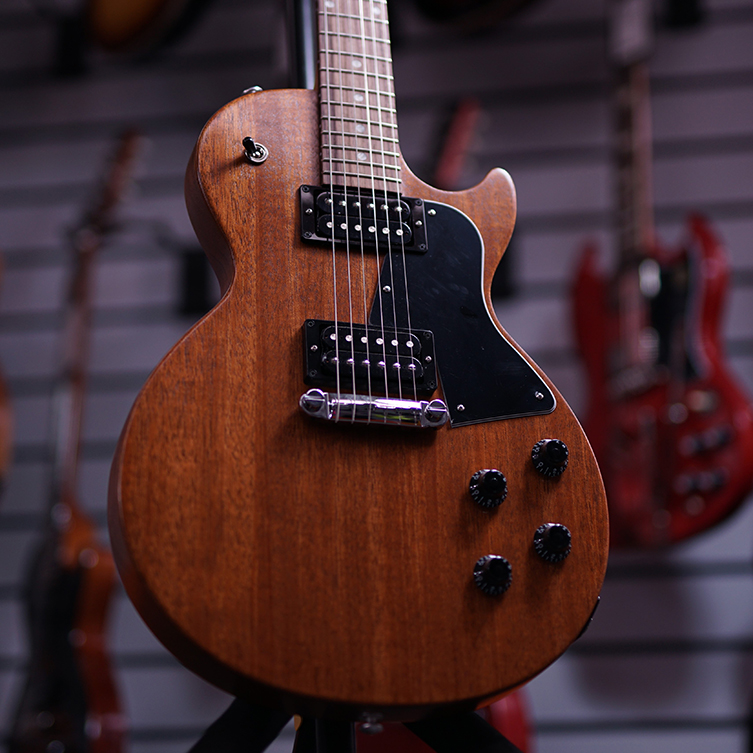 Gibson Les Paul Special Tribute
So, there are two varieties, but it's really just one model with two pickup choices. Almost everything about the spec is the same for both P90 and humbucker models, so in terms of woods, features and other specifications, what applies to one will also apply to the other.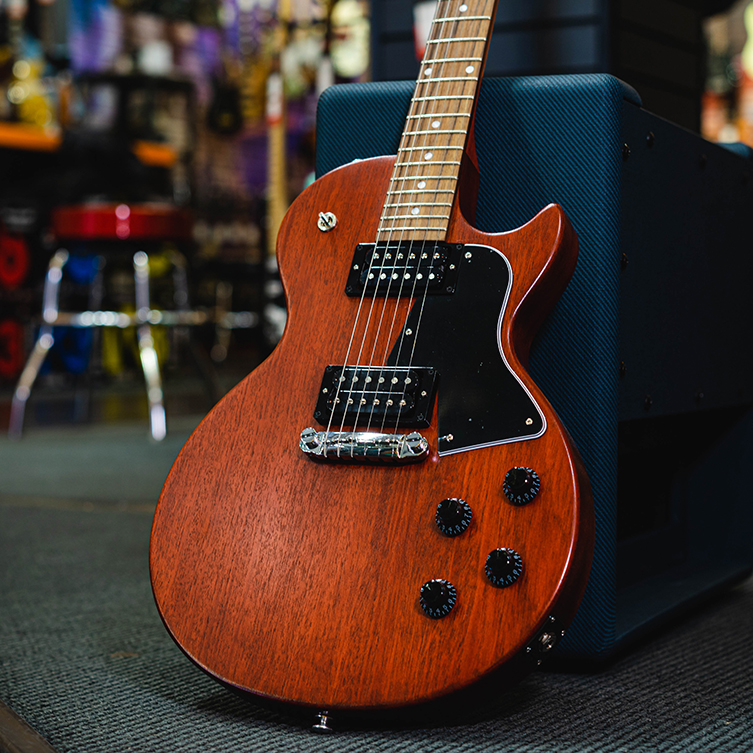 So, what is a Les Paul Special Tribute? Basically, Tribute models are guitars stripped of most of the decorative elements in order to be available at a very agreeable price. There is no binding on the body or the neck, for example, and there aren't pickup covers. Instead of the customary Gibson-style tune-o-matic bridge and stop tailpiece you'd find on the likes of a Les Paul Standard, these models have a compensated wraparound tailpiece, a hip choice that's actually closer to the historic Juniors and Specials that these guitars follow on from.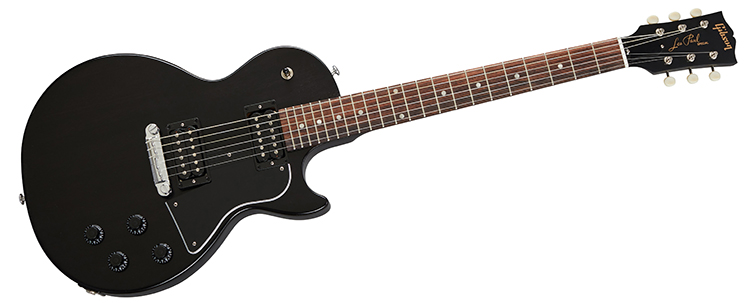 So, the bling elements are left aside in favour of utilitarian function, but everything fundamental about the guitars - that which makes them 'true' Gibson instruments - remains in place: Mahogany bodies, set necks, a 24.75" scale (it's essential for that easy Gibson playing feel) and those useful double volumes and double tone controls. These are great examples of instruments that have been stripped down for action, but lack nothing in the tone-making and playability stakes.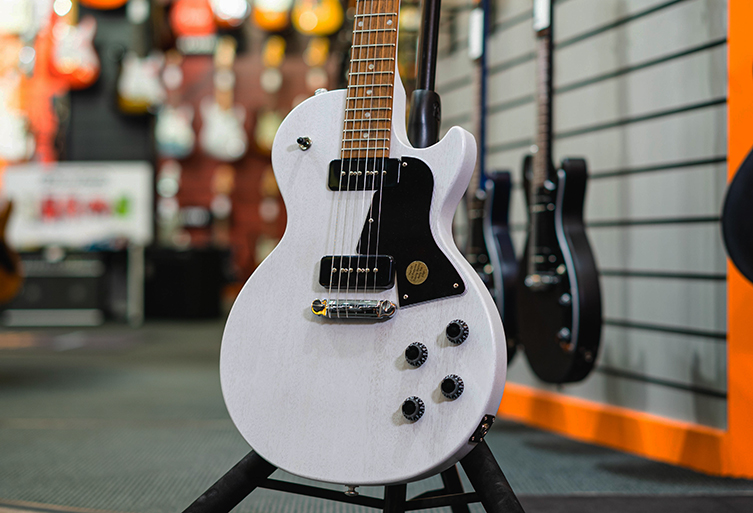 Crucially, they are made in the same Nashville premises as the more costly Gibson models, so the hands that build Les Paul Standards, SGs and Flying V's make these too. Also, it's an important factor to note that these guitars absolutely do have a nitrocellulose finish! That's a biggy, because 'nitro' is intrinsic to the Gibson experience. It feels different, smells different and eventually looks different as the finish ages. Without it, we feel that a guitar just wouldn't be a Gibson. Nitro finishes take a lot of time and expense to apply, so it's a considerable coup to have such work on these ultra-affordable guitars.
Which Model to Choose?
With these Les Paul Special Tribute models, you can have them with either open coil 490R and T humbuckers or Gibson humbuckers. Which is right for you? Good question, but that very much depends on what you intend the guitar for!

We mentioned earlier that these are a wonderful purchase for those who aren't necessarily Gibson aficionados. Our thinking behind this was that, even if you're a 'Strat person', you're likely to want/need the sound of a mahogany, set-neck Gibson at some point in your musical life. It's just a classic sound, and so, with these guitars being offered at a scandalous £599 (these are proper USA Gibsons, folks!), this would be an unmissable opportunity to add that sound and feel to your collection at a most affordable price. Even if you only reach for it on occasion, its status as an alternative to what you normally play means that it's an entirely warranted purchase. Two grand and upwards may be difficult to justify in your mind for an 'extra' guitar, but £599 for an American instrument is something that will always make sense. Cover all of your tonal bases with a quality instrument at an unbeatable price.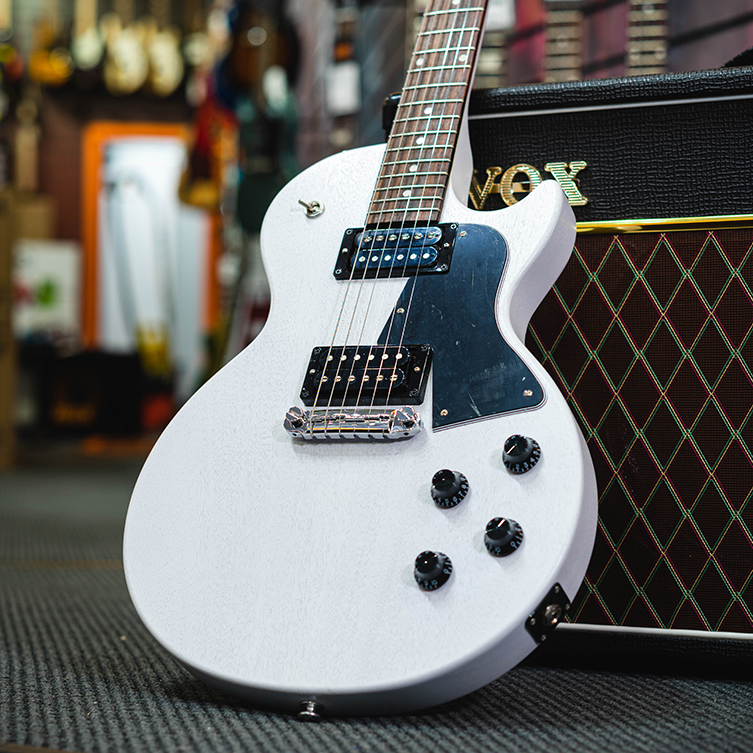 Now, if you are a Gibson fan, you'll hardly need much encouragement from us about what a great chance this is to add to your armoury! If you gig regularly with a Les Paul, one of these Tributes would serve as a fantastic backup guitar for you. Maybe you use multiple tunings? One of these costs pretty much the same as an Epiphone or Fender Player instrument, so you can have a true Gibson USA guitar left permanently in another tuning, ready for grabbing at a moment's notice.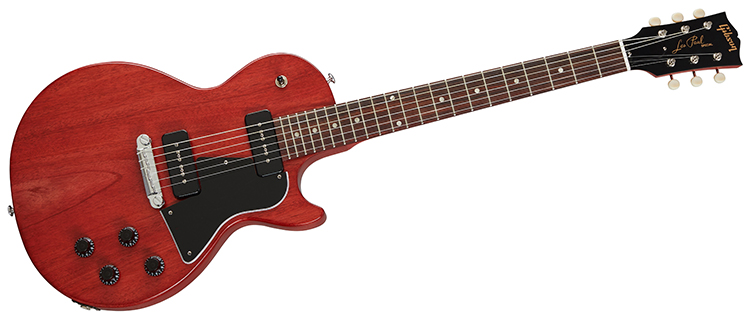 Perhaps you've always stuck to humbuckers with your Gibson choices and wondered about P90s? Well, wonder no more! Experience why so many players love the Gibson combination of Mahogany and P90s without breaking the bank to do so. You may find that this combo is the Holy Grail you've always sought!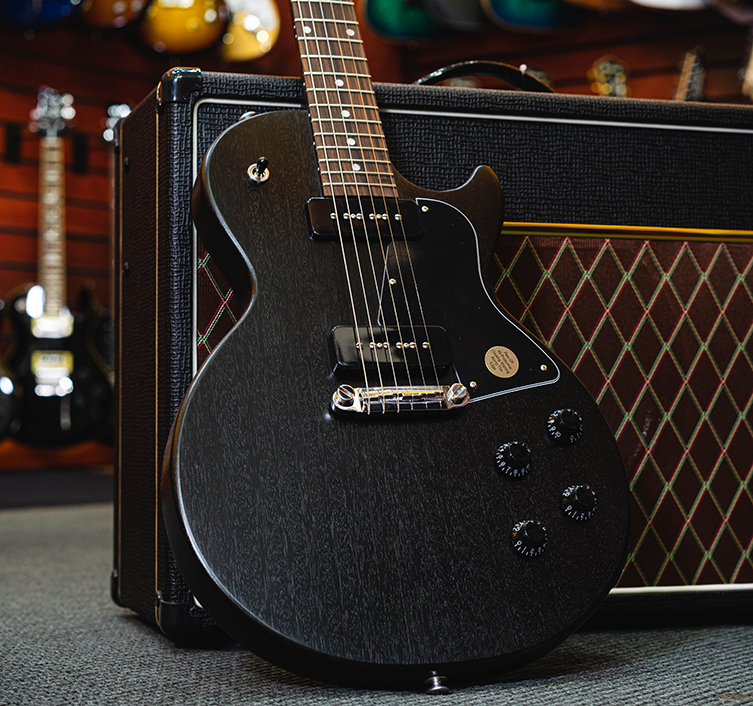 Gibson Quality and Style, Direct from the USA
We have these road-ready Gibson USA models available at £599 as long as stocks last! As you'll have seen in our photographs, there are four finishes available for both the P90 and humbucker versions: Worn White, Vintage Cherry Satin, Ebony and Natural Walnut. It's obvious but still worth saying that these will fly out the door so please don't hold back too long if you are considering one, for any of the reasons we mentioned above. This is a genuine deal for proper Nashville-made Gibson Les Paul guitars! All you need to do is choose your preferred pickups and settle on a colour…
Click to View our Gibson Les Paul Special Tribute Guitars
Ray McClelland