When Folk Meets Rock
Published on 19 May 2022
What does the term 'folk music' mean to you?
Chunky jumpers, neckbeards and acoustic guitars?
Dylan, before he ruined it all by 'going electric'?
Pastoral tales of the grim past, sung with conviction and accompanied by entirely traditional instruments?
Folk music could be all of these (somewhat cliched) things, but in reality, it could also incorporate Bluegrass, World Music, Classical and a host of other elements. Still, when we think of folk music, it does tend to lie on the more 'trad' side of the line. Whether we refer to purist folk from a century ago or to any of the revivals that have happened in latter decades (including modern resurgences of particularly ancient indigenous musical forms), there is an overarching emphasis on olde worlde wisdom and instruments that do not rely on electricity in order to make a sound.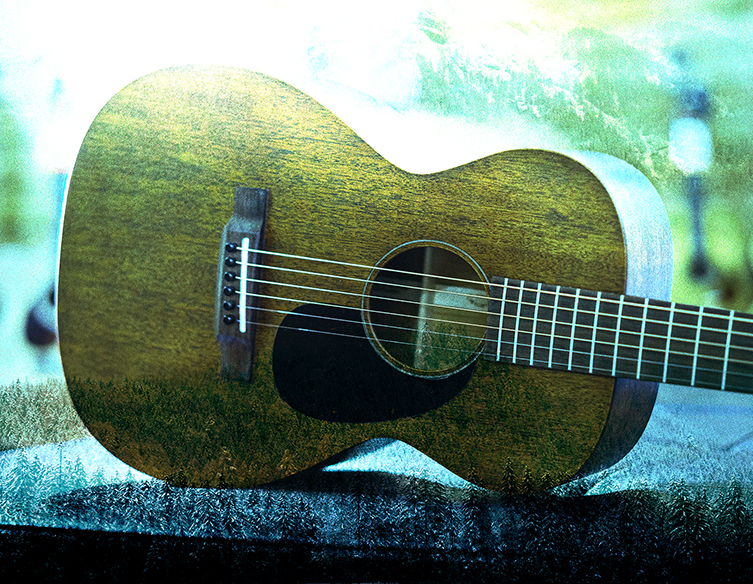 That's all fine up to a point, but there are some very interesting things going on slightly to the side of that narrow parameter. This blog is all about those moments when the planets of folk music collide with those of rock, resulting in a rich and diverse conglomeration of styles that realistically could never have occurred in the past. Now, we must say that we understand, in saying all of this, that rock music itself is a derivative of folk, for sure. But we'd also say that there is a world of difference between AC/DC and Martin Carthy, and it's that middle ground we'd like to explore today, in a few of its various guises. There have been folk-rock bands in the past, and we'll look at those, but we'll also discuss folk music from a few other countries too, in keeping with the open and inclusive nature of the music in discussion.
Today, we'll look at the big names you've heard of, the not so big names you've always meant to check out, and some curveballs that'll hopefully interest you enough to explore. It's a huge subject, really, so we'll only tickle the surface with today's article, but think of it as a starting point for some worthwhile musical tourism for you!
R.E.M.
We may as well start with the most well known example of folk-inflected rock! Hailing from the college town of Athens, Georgia, R.E.M. brought a level of homespun mystery and outsider art to a 1980s audience who yearned for a more authentic sound than they were hearing on the radio. Evoking a somewhat timeless sound with their influential early work, R.E.M. addressed their folksy roots on records like Fables of the Reconstruction, adding banjos to their jangly, countrified indie sound.
Their most famous 'folk' moment is still probably the mandolin-laden Losing My Religion from 1991's Out of Time record, which shot the quartet from counterculture darlings into bona fide rock titans. Peter Buck's magical mandolin was later joined by bouzouki, melodica and double bass on the band's masterpiece, Automatic for the People.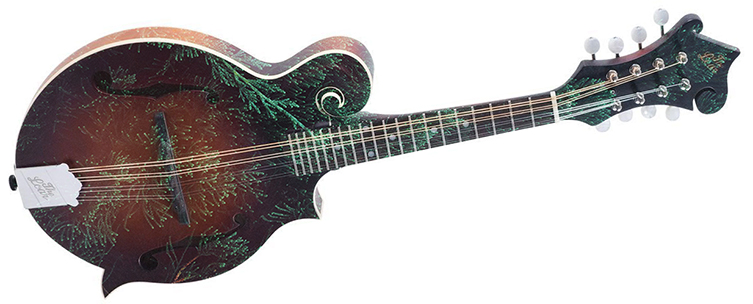 Pinegrove
Bringing an emo-like emotional openness to their confessional songs, New Jersey's Pinegrove are a band who, though difficult to pigeonhole, still bring a strong folk influence to bear. Inspiring a vaguely cult-like reverence from their fanbase (who call themselves Pinenuts, which makes enough sense to us), the band play a style of grungey alt-country that lead songwriter Evan Stephens Hall describes as a 'midpoint between Math Rock and Americana' and includes banjo and pedal steel alongside the usual guitar, bass and drums.
Pinegrove took their name from a nature reserve on their college campus, and their lyrical music is deliberately open-hearted, providing an alternative to their more inward-looking contemporaries. Future legends in the making? Maybe, especially if they retain their connection with their devoted fanbase.
Pentangle
One of the original rock and folk crossover bands was England's Pentangle, who could boast of having not one but two of the UK's greatest acoustic guitarists in their lineup! Indeed, the musical foundation and decoration laid by guitarists Bert Jansch and John Renbourn provided the otherworldly quintet with a centuries-spanning sound that took in folk styles from the mediaeval period to the present day.
Their folk references carried forward those age-old traditions, but Pentangle still presented them in tandem with jazz and blues influences from the 60s, making their music a rich hybrid of styles from a time before hard rock and metal made such melding a familiar thing.
Current 93
Keeping our focus on British folk but coming at it from an entirely different angle, Current 93 are a band who play what we could maybe describe as 'apocalyptic acoustic folk'. Arising from the same potent early 80s London scene that brought us electronic pioneers Psychic TV and Coil, Current 93 - led by artist/musician David Tibet - talk of their music as 'channelings' and include influences like Austin Osman Spare and Alesister Crowley as much as other bands. There is a deeply esoteric side to their music, which is often woven into folk styles but less often openly spoken of.
Defiantly British and yet quite international (Icelandic, Indian and Middle Eastern influences are often close if not fully incorporated into the music), Current 93 are a true Folk band, and yet utterly unlike anything on this list.
Led Zeppelin
The mighty Zep hardly need an introduction to a guitar-loving audience! We've all heard most of their output and the folk influence is pretty clear in a number of instances. The obvious stuff would include Page's open-tuned acoustic jaunts like Bron-y-Aur, which was directly inspired by Pentangle's Bert Jansch (see above).
Somewhat more arcane would be the likes of The Battle of Evermore from the untitled 4th Led Zeppelin album. John Paul Jones was always more than a bassist, and his mandolin playing on this folk duet proves a magical addition. Some maintain that it's actually Page playing the mandolin: it could well be but we remain unconvinced! Extra points are awarded for the Lord of the Rings references (surely a folk-flavoured fantasy if ever there was one?) and the inclusion of vocalist Sandie Denny from the none-more-folk Fairport Convention.
The Entire Laurel Canyon Scene
The Laurel Canyon area of Los Angeles was an extremely potent enclave of folk-rock music in the early seventies. The picturesque cavern on the East part of the Hollywood Hills became, thanks in part to producer David Geffen, home to some of the hugest singer-songwriters of all time, all at the same time!
We're talking Crosby, Stills & Nash, Neil Young, Joni Mitchell, The Eagles, Jackson Browne, Jim Morrison, The Byrds, Love, Brian Wilson and a whole heck of a lot more. Just imagine the vibe! Obviously, not every artist there falls into our folk-meets-rock parameters, but the majority do, and in some cases define the very sound, at least in terms of the US.
It's interesting to note that pretty much none of these artists were native to the area. Unlike traditional scenes that grow up around a geographical location, the seventies Laurel Canyon vibe was more like a deliberate 'kibbutz' of super-talented stars and rising acts, all rubbing shoulders and sharing ideas. Given the high watermark of the music made around this period, it seems that the idea is probably worth repeating, right?
My Morning Jacket
My Morning Jacket are one of those bands who evoke one of two responses when you ask people about them: immediate passion and love,a or a vague but polite shake of the head. It seems that people either love them or don't know them, which is not a bad way to be! Hailing from Kentucky, the Jim James-led band have been making their blend of American Indie and classic Country (with increasingly psychedelic influences) since 1998, with their latest album released in late 2021. Frontman Jim James is due to see the release of his own signature Gibson too, the mark of success if ever there was one!
Warduna
Moving on to an entirely different interpretation of folk, Norway's Warduna (roughly pronounced 'Vordroona') are a collective who have reached back into their own ancient Nordic customs to find not only inspiration but instrumentation! Indeed, any visit to a Warduna performance will include large timpani-like drums, percussion, flutes, enormous warhorns and a 'lead' instrument called a moraharpa, which is far easier for you to Google than it is for us to describe.
Wardruna's music is all new compositions, but each song is rooted in a blood-soaked Viking past, evoking sagas of heroes, battles and windswept mountains. It's stirring stuff indeed, so much so that the group has scored music for the Vikings TV show, so you may well have heard them already. If you haven't, it's like stepping into a misty time machine to a rich, rural, pagan past.
Myrkur
Following in a similar vein, Danish songwriter Amalie Bruun. Her band Myrkyr (more like a project with changing members who revolves around Bruun) is a thrillingly atmospheric blend of traditional Scandinavian folk and brutal Black Metal. As you might expect, the mix works very well, with strident, anthemic dynamics married to ethereal, supernatural harmonies and melodies. Myrkyr also incorporates unusual instruments like the nyckelharpa (a relative of the moraharpa used by Wardruna, see above) to further paint a folk-laden tapestry of sound into the songs.
As Myrkyr, Bruun has fought hard to break out of a lot of stiff and narrow minded genre preconceptions. As such, she's not only an incredible musician but a real trailblazer too. We enjoyed a fascinating conversation with her around the time of her last album release, Folkesange, and you can read that by clicking through to the Myrkyr Interview.
Namgar
Namgar are a beautifully exotic sounding band from Moscow. Their lead singer Namgar Lhasaranova is from the part of the world where Russia, Mongolia and China meet, and all of these cultural influences come to bear in their music. You'll hear traditional Buryat and Mongolian music brushing shoulders with modern electronics and full on hard rock riffing, with lots of top-class production and spectral atmospherics. As well as the expected guitars and drums, Namgar incorporate Eastern folk instruments such as the Morin Khuur (otherwise known as the horsehead fiddle) and the Chanza into their exciting and evocative compositions. Half an hour with this lot is quite the journey!
A World of Sounds, a World of Influences
So, what does the term 'folk music' mean to you now? As we've seen, it really depends on the angle we're approaching it from. Every country on the planet has its own rich vein of traditional music, and it seems like it all fits in very well with what we associate as rock music. Whilst we'd say it's true to say that Namgar are nothing like R.E.M., there are actually far more things in common between the two bands than there are separating them. Cultural hybridisation, in musical terms at least, appears to enrich both parties, and is a treasure trove for the musically curious.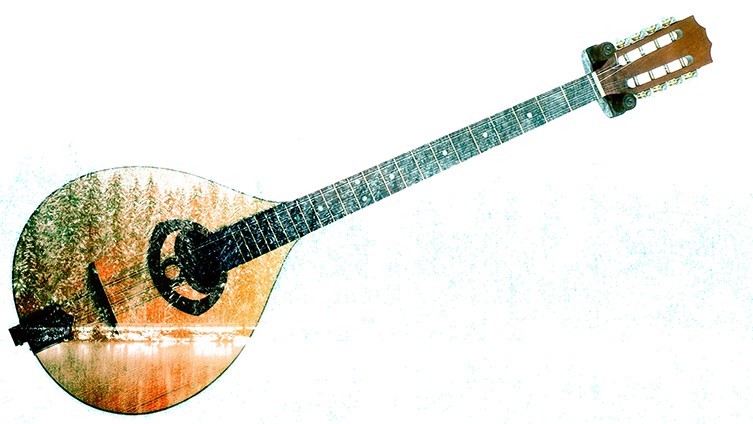 For some purists, it will always be anathema to 'pollute; their traditional musical forms with whatever's currently in fashion, but music has always operated in a chameleonic fashion, and this blog hopefully demonstrates that invention and diversity is apparent everywhere. If your ears are a little tired of hearing the same riffs and rhythms, maybe it's worth exploring the fertile land where Folk meets Rock. May your journey inspire you to make new music, and remember, we have a large selection of folk instruments available to order or buy in store!