Fender Acoustic Guitar Ranges Explained
Published on 26 October 2022
Fender are the biggest guitar brand on the planet. Each one of us is intimately familiar with the Stratocaster, Telecaster and Precision bass, and most of us know them to be an equally significant force in amplification, too. Fender have been such a major element in both the genesis and evolution of 'plugged in' guitar-based music, that we often overlook - or straight up forget - that they make whole ranges of quality acoustics too!
We've noticed this with other big brands: Gibson, for example, are revered for their electric and acoustic guitars, but less people seem to celebrate their awesome basses, at least compared to their SGs and Les Pauls! The same could be said for Ibanez semi acoustic and hollow body guitars, since the brand is so notable for their hard rock and shred instruments.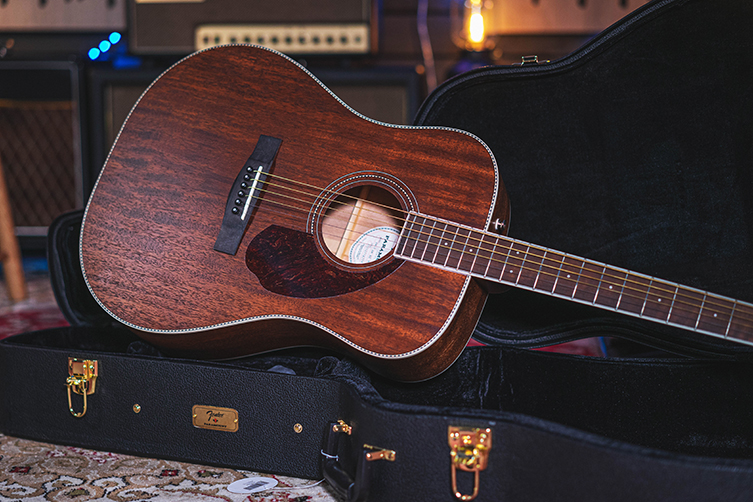 We're not entirely sure why this is the case, but whatever the reason, we'd like to try to address one of these areas today by looking at what's available in the Fender acoustic guitar roster. We'll see what's on offer, how it sits in the marketplace and why you might want to consider a closer look yourself.
Legacy & Heritage
Fender's acoustic guitar offerings fall roughly into four categories (not including the Acoustasonic, since it's very much its own thing): Classic Design, Alternative, California Player and Paramount. Each category has its own design ethic and collection of features, so all in, Fender offers a wide accumulated range of acoustic guitars. Some of these look to Fender's own history - be that electric or acoustic - whilst others tread new ground.
Classic Design & Alternative
Fender's Classic Design and Alternative range guitars are specially created for beginner and student players. These are affordable first guitars for players who want something traditional and classic, with a very famous name on the headstock.
Affordable doesn't need to mean sub-par though, and these guitars all feature carefully designed and scalloped inner bracing to ensure a consistently good quality tone. Beginning to play the guitar is infinitely more pleasurable when the instrument works with you, rather than providing a hindrance. Fender's classic Design guitars are designed to provide a dependable platform for your burgeoning musical adventures. Something like a Fender CD-60 is a prime example of this.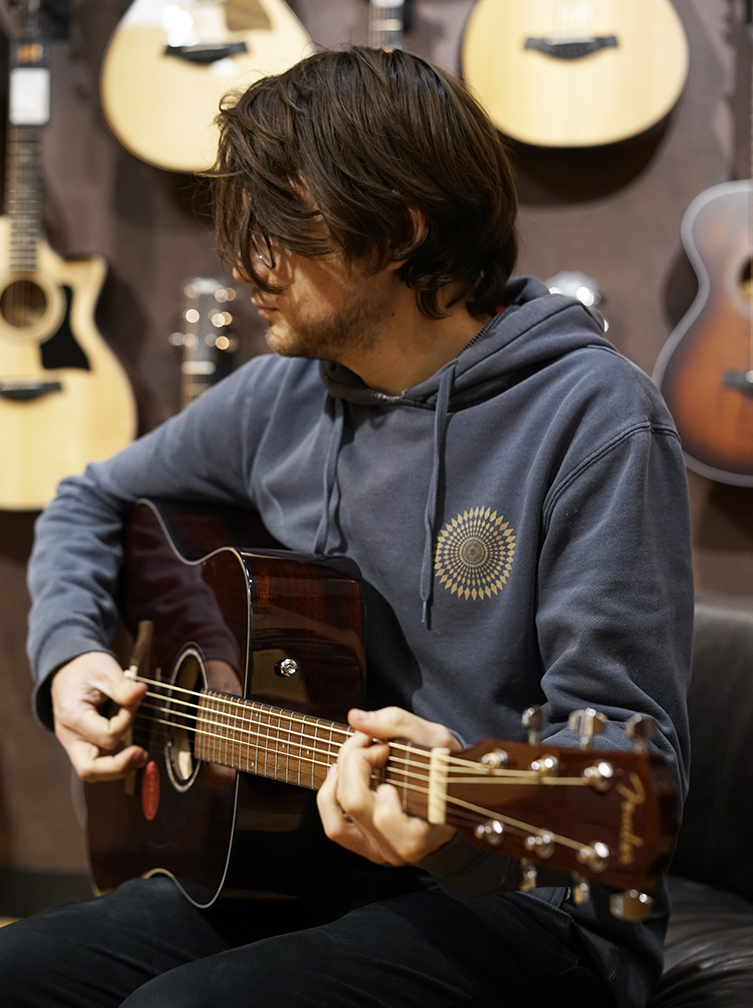 Both ranges feature a variety of body shapes, from traditional to modern. You'll find unique styling (occasionally a flame maple veneer too) and certain models are supplied by a good quality Fishman pickup. A great example of this would be the Fender CC-140SCE, which also features a solid top.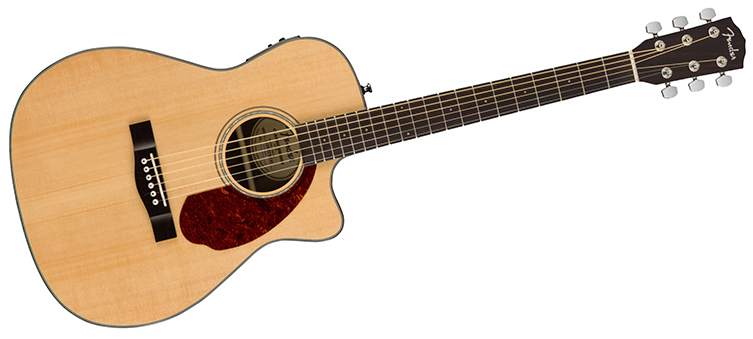 What is a solid top, and why does it matter? Well, briefly, guitars with tops (literally the front of the instrument) made of solid wood rather than plywood tend to resonate more efficiently and therefore sound better. Not only is this an instant advantage, it continues to improve in tone the older and more seasoned it gets. In other words, any guitar with a solid top will only improve in tone the more you play it!

California Player Series
Fender's California Player Series plays on Fender's famous surf associations. With model names like Redondo, Malibu and Newporter, The California range certainly lives up to its name. These are the guitars with the Strat-style headstocks and cool 'surf and hot rods'-era colours like Lake Placid Blue and Candy Apple Red.
The California Player Series has travel-sized models, acoustics with cutaways, and a great 12-string model, too. Solid tops are everywhere, as are Fishman pickup systems. The idea with this range is to provide a sort of middle ground, feel-wise, between a traditional acoustic guitar and an electric. Slim C-shape necks help with this, as does the styling. From the beach party through the open mic night to the stadium stage, there's something here for everyone.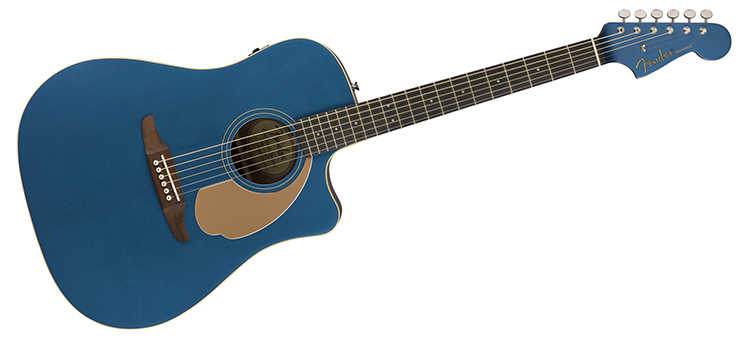 Paramount Range
The Fender Paramount range is the most high-spec collection of acoustic guitars that Fender offers. These beautiful guitars are made from fully solid timber, so that's a solid top, back and sides! If a solid top is great, then fully solid is even greater! The whole instrument will vibrate more, and resonate more accordingly, delivering a sound with more depth and colour.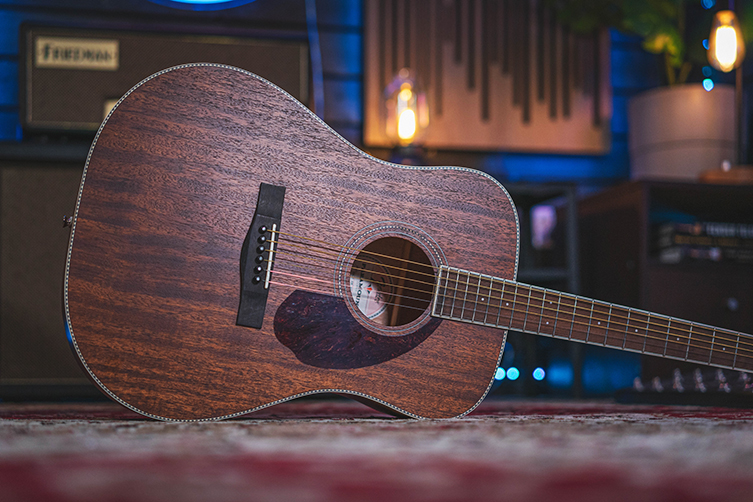 The Paramount range features a range of guitars from parlour models to dreadnoughts and 000's, and the range even includes a mandolin!
We particularly like the Fender PM-1 dreadnought model. It's made with solid mahogany for a strident tone, and has beautiful decorative details like checkerboard purfling next to the binding, and a lovely headstock inlay. It also comes complete with a hardshell case, something that is by no means a given in today's climate.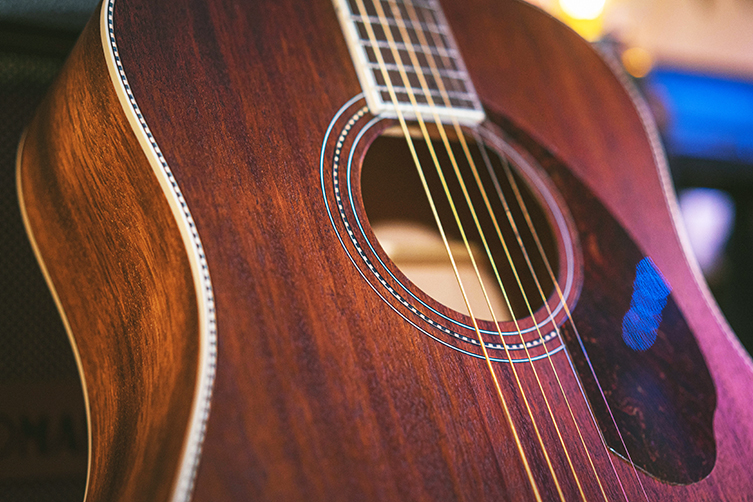 We actually think the Fender PM-1 is one of the best buys we currently offer, given the materials and build quality on board. A dreadnought can do anything, and an all-solid dreadnought can do it all a little better!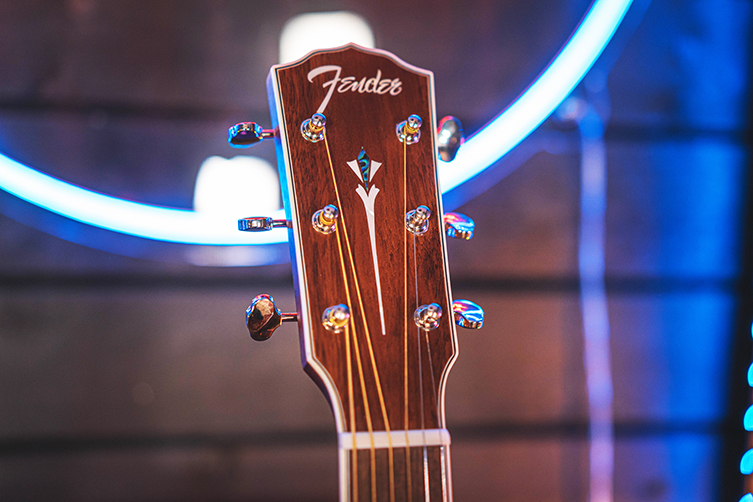 Fender Acoustics: As Good as You'd Expect
We've found, during our brief foray into Fender's various acoustic lines, that there's a throughline of quality matched by a surprising level of value. We expected to find lots of models with four-figure price tags, but in fact they are all keenly affordable. Fender are obviously on a mission to get these into the hands of gigging players, rather than producing breathlessly beautiful museum pieces that nobody can afford to play!
People need affordable, good quality acoustic guitars all the time, whether it's their first or fifth guitar. Fender bring a lot to the stable here, with feature-rich guitar designs that tick all the right boxes and compete heavily, price-wise. We recommend paying them close attention next time you're guitar shopping for yourself or somebody special!