Korg Microkey Air 37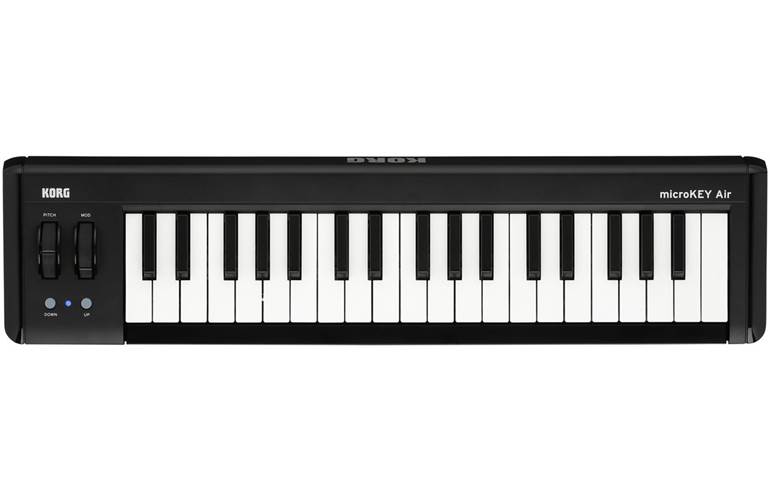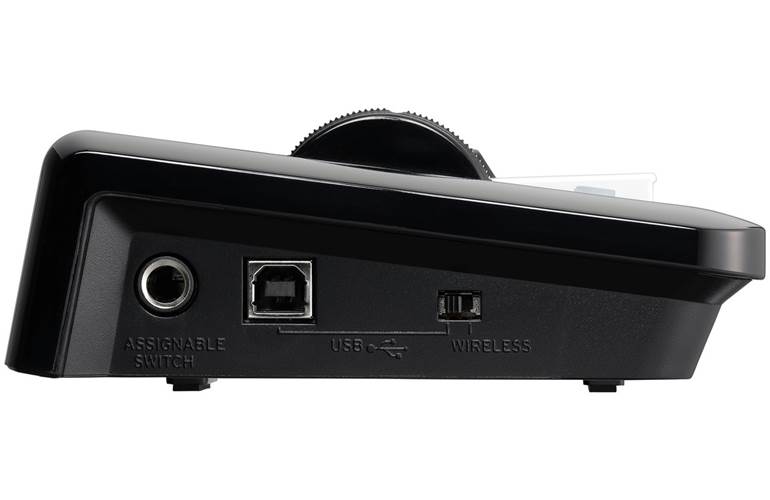 £119.00
Available to Order
Place your order today and we will email you when we have an estimated delivery date.
Manufacturer's ID: MICROKEY2-37AIR
What we say:
The 37-key Korg Microkey Air is an ideal solution for those looking for a portable, travel friendly MIDI controller. Designed to sync up to your DAW of choice, the Microkey Air is a compact, simple and effective controller for the modern producer. The Natural Touch mini keyboard feels great to play on despite its small size and it has the reliable solid build quality that Korg are well known for. Perfect for producers who regularly work on the move, the 37-key model allows far more range than most small controllers like this without sacrificing its streamlined size. On first impression, we're sure you'll agree that the Microkey Air is remarkably compact, lightweight, efficient and of course completely wireless!
Designed to be practical and easy to use, the Microkey Air runs on just 2 AA batteries which only need replaced roughly once a month. Rather than bogging your setup down with even more wires, the Microkey Air uses Bluetooth to connect with your computer and even has functionality to hook up to MIDI capable iPad and iPhone apps. However, it can also be connected via USB if required.
The Microkey Air really gives you everything that you need to get started, without overcomplicating things!
In the Microkey Air, Korg have designed a simple solution to a problem many producers have – where to find space… This is an excellent hassle-free option that will fit in just as well in your studio as it will in your luggage!
Specification
Connect wirelessly to iPad, iPhone, or Mac
The microKEY Air supports Apple's Bluetooth LE (Low Energy) MIDI Standard for wireless devices. You can easily connect wirelessly to iPad/iPhone music apps such as KORG Gadget, KORG Module, and GarageBand, as well as any MIDI-capable music production software on your Mac. Painstaking tuning of the Bluetooth capabilities means high stability and low latency, no strings – or wires – attached.
Lasts a month between battery changes
With an average of one hour of use per day, the batteries allow approximately one month of operation. And best of all, the microKEY Air runs on just two AA batteries.
To USB or not to USB?
MicroKEY Air can also be connected via a traditional USB cable. Since the microKEY is USB bus-powered, you only need a single USB cable to connect it to Mac or Windows. There's no need to install a driver; just connect it to your computer and start playing. The second generation newly supports connection to iPad and iPhone. Add an Apple Lightning - USB camera adaptor and one USB cable and your setup is complete, allowing you to access apps such as KORG Gadget, KORG Module, and GarageBand.
Compact and playable Natural Touch Mini Keyboard
KORG's Natural Touch mini keyboard has been carefully designed to assure playability while staying compact, and makes it easy to play chords or rapid phrases. Choose between 25, 37, 49 or 61-key configurations to suit your specific playing style and space/travel requirements.
Apps for iPad/iPhone
KORG Module Limited (piano/keyboard sound module app)
Dedicated editor software "KORG KONTROL Editor" is provided
By using the dedicated KORG KONTROL Editor for Mac/Windows you can customize the keyboard to your preferences, including fine adjustments to the velocity curve.