Synergy Amps Steve Vai Signature 2 Channel Preamp Module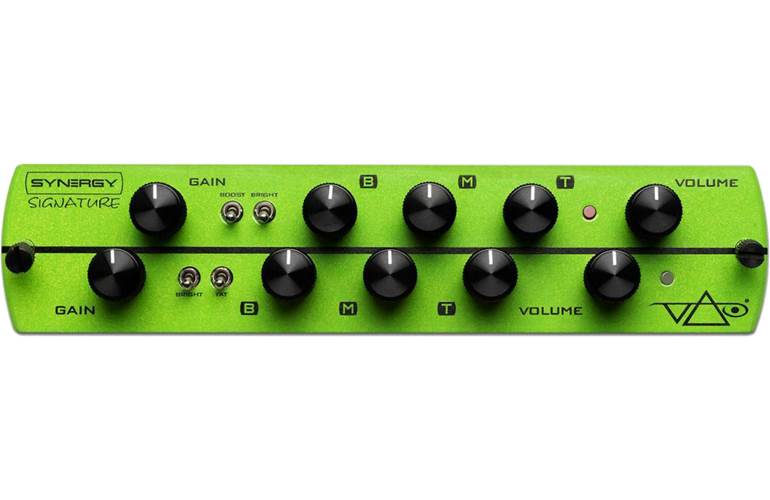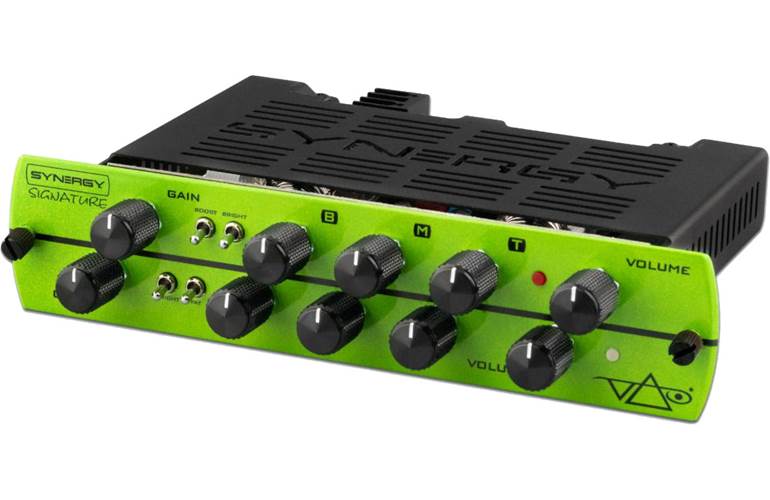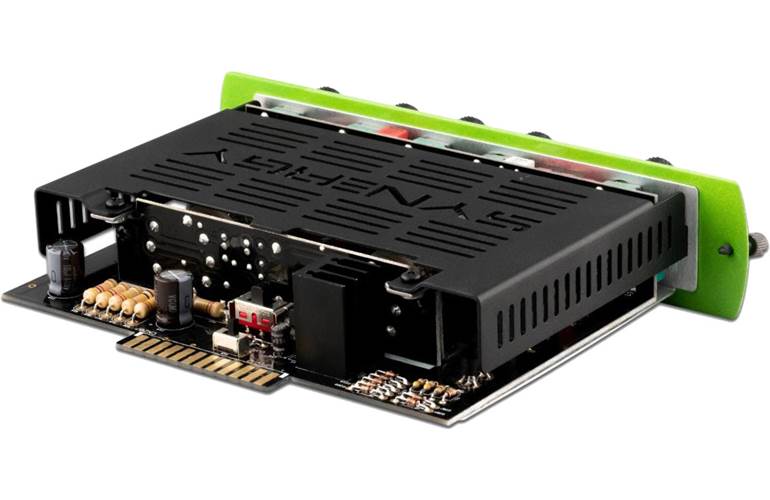 £379.00
Order before 3PM for FREE Delivery Tomorrow
Make 3 payments of £126.33

No fees.
Learn more
Frequently Bought Together
Manufacturer's ID: VAI MODULE
What we say:
At A Glance:
The Steve Vai Signature 2 Channel Preamp Module has been designed through a collaboration between the guitar legend and Synergy Amps to bring Steve's vision for the perfect amp into fruition. The result is an all-tube module which is compatible with Synergy hardware, and features two channels and an intuitive layout to  make dialling in your desired tone quick and easy.
Features We Love:
Two Channels
The Vai Signature features two distinct channels, the "blue" channel caters for clean tones and features dedicated gain, volume and 3-Band EQ controls and Fat and Bright switches for quick tweaking of your tone. The "red" channel is responsible for the overdriven tones, featuring dedicated gain, volume and 3-Band EQ controls and Bright and Boost switches. Vai has a distinctive signature tone and we were surprised that it was achievable with such a simple set of controls, proving yet again that less can be more!
Synergy Amps
Synergy began designing amps as a way to bridge the gap between boutique amps and modern manufacturing. The result is a series of heads which are compatible with a selection of high-quality modules designed and made by well known and obscure high-end amp manufacturers. This not only makes boutique amp sounds available to the regular musician, it also brings an added level of reliability to those sometimes fragile handmade amps. Because the modules can easily be swapped out and combined, the approach is ideal for stage and studio use, flexibility and reliability are key and it's an affordable way to completely change your arsenal of tones without ever compromising on quality.
Compatibility
The Vai module is obviously compatible with Synergy heads, however, as it features Dual/Single switch, it is compatible with older single channel Egnater and Randall modular amps/preamps that do not accept the dual channel modules.
Pros:
Made in the USA
All-tube preamp module designed to Vai's exact specifications
Great range of tones available from a simple interface
2 x 12AX7 preamp tubes ensure rich harmonic performance
Easy to install and remove from Synergy preamp docks
Dual/Single switch allows the module to be used with older Egnater and Randall hardware
Three-position cathode select switch allows you to configure the input tube bias setting for optimum input gain and bass response.
What's Included:
Steve Vai Signature 2 Channel Preamp Module
Specification
Tubes
2 x 12AX7 Preamp Tubes
Three-Position Cathode Control
Setting 1 - USA Style (1.5K resistor and 22uf capacitor)
Setting 2 - British Style (2.7K resistor and .68uf capacitor).
Setting 3 - Vai (1.8K resistor and 1uf capacitor)
Controls
Red/Top Channel: Gain, Boost Switch, Bright Switch, Bass, Mid, Treble, Volume
Blue/Bottom Channel: Gain, Bright Switch, Fat Switch, Bass, Mid, Treble, Volume