Prog Interview Roundup: Steven Wilson, King Crimson, Yes, Dream Theater and More!
Published on 09 June 2022
Prog fans rejoice!
Fans of progressive music, this blog is for you! In 2022, prog rock is not only alive and well, it's positively thriving! From Yes currently touring to news about Porcupine Tree reforming, to an imminent drop of a new Devin Townsend album, the scene is healthier than it's ever been, and guitarguitar has kept track of every move!
Over the last few years, we have had the privilege of interviewing some of the most incredible progressive musicians on the planet, and we've been routinely putting them out on our site as exclusive interviews.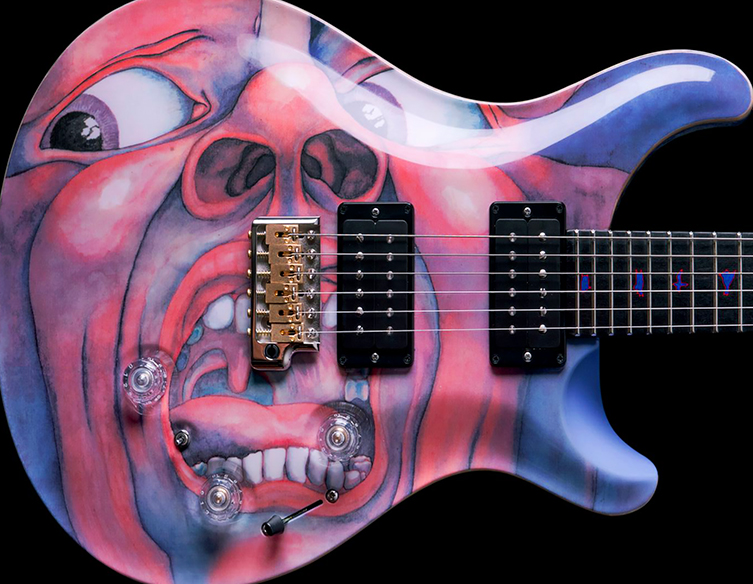 For those of you who have clicked through month after month to read these articles, we humbly salute you, and promise that there will be more to come in the future. For those who've not seen them, however, we've used the current anticipation for these new prog albums as an excuse to round up some of our best, most prog-centric interviews from over the last 5 years. Most are reader pieces, but some will be videos, so make sure to click the bold links to get to each interview if you don't see it on screen!
Whether you're a classic prog fan who adores Yes and King Crimson, or a fan of the avant-garde prog metal stylings of Opeth and Devin, you'll be well-served today by this banquet of prog flavours. Click through to any bold text within the article and you'll be brought straight to the appropriate interview. Let the musical feast begin!
Steven Wilson / Porcupine Tree
Given that it was news of a new PT album that inspired this blog, we felt like it was only appropriate to put Steven Wilson at the top of our prog roundup. As founder member of Porcupine Tree, producer extraordinaire and a successful solo artist to boot, he's a man who successfully wears many caps, and is thought of as something of a progressive music renaissance man by his legions of fans.
Bringing together the classic scope and vision of 70s prog and mixing it up with electronic and metal elements, Wilson's music is ambitious and diverse, yet always accessible. Maybe that's why he's one of the best known artists in today's scene?
Our Steven Wilson interview took place in early 2021, as he was promoting his current album The Future Bites. As expected, Steven was a fascinating man to speak to, and during our chat, he hinted at a special project for the future. Now we know what he meant! Ever the iconoclast, Wilson is pretty ambivalent about the finer points of gear and technique, but has some very cool insights into effects use and even the place of the guitar in today's culture.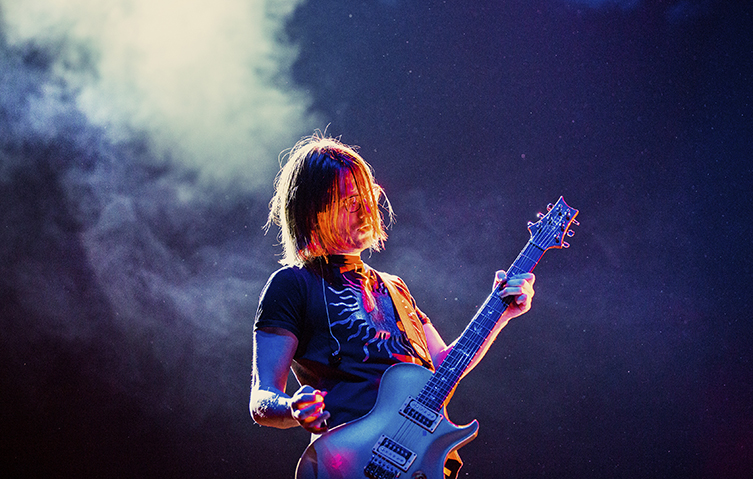 King Crimson
King Crimson are, for one of the most famous prog bands of all time, quite a curious beast. They don't have any particular hits, they sound as abrasive as they do beautiful, and their lineup is constantly changing, currently featuring 8 or 9 members including three drummers! They are not a commercial proposition by any means, and yet theirs is one of the most significant and enduring catalogues of progressive music in history. It's impossible to overstate how influential King Crimson have been, not only to the other artists on this list, but to rock music in general. Jimi Hendrix's favourite band, anyone?
Fans will endlessly debate their favourite era of Crimson, from the initial late sixties incarnation who birthed the immortal Court of the Crimson King to the Discipline-era with forntman Adrian Belew, but the real takeaway is that we're lucky to have such a rich history of music to choose from! Of all the various Crimson guises, the current lineup is the most diverse, inclusive and, frankly, devastating sounding they've ever been. Founding member Robert Fripp was not up for interviews when we approached the band, but luckily we scored a hat trick with vocalist/guitarist Jakko Jakszyk, drummer extraordinaire Gavin Harrison (who also plays for Porcupine Tree and the Pineapple Thief) and bass legend Tony Levin, who has also performed with Kate Bush and Peter Gabriel. We are not worthy!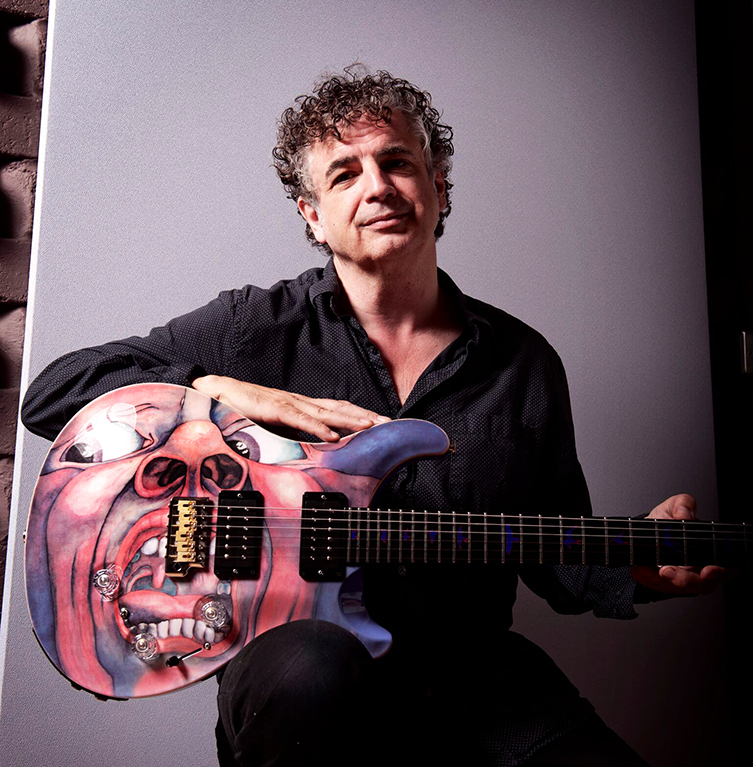 Genesis / Steve Hackett
Speaking of Peter Gabriel, one of the world's greatest prog bands is of course Genesis. Well, when we say Genesis, we mean early-period prog colossi Genesis, before they became a kind of yuppie pop band in the mid-80s. The Genesis of Peter Gabriel and guitarist Steve Hackett, to be more precise, is a thing of ambitious, multi-faceted glory.
Steve Hackett's era of Genesis is the most celebrated in the band's history, and Hackett himself continues to tour that classic material, alongside putting out new music that matches the classics for scope and atmosphere. We've had the pleasure of Steve's company on a number of occasions: we enjoyed a lengthy and very wide-ranging Steve Hackett interview around the time of his autobiography, and then again when he released an album of classical guitar and orchestral music, called Under a Mediterranean Sky. Each interview is relatively different, but Steve was always very friendly and happy to share tips and anecdotes from a life lived in search of music. A true gentleman and a massive talent indeed, he's nothing short of a national treasure.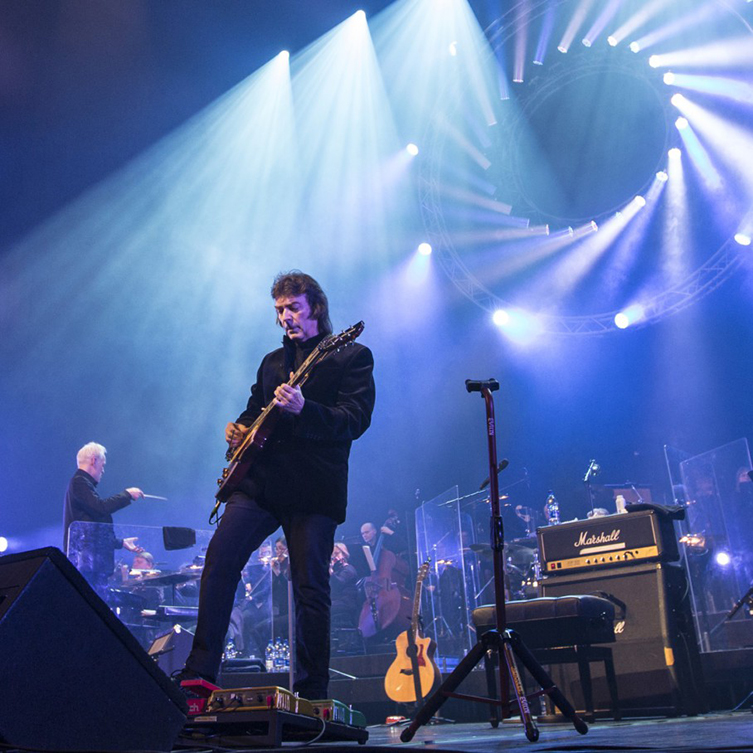 Devin Townsend
Like a force of nature from the misty coasts of Canada, Devin Townsend has crafted a supremely rewarding and influential body of work. Ranging from new age pan pipes to the most ferociously punishing down-tuned metal, Dev follows his muse and attacks everything with a passion and sense of grandness that few can match.
You'll hear full-on orchestras and choirs doing battle with double kickdrums and 7 string guitars; you'll then hear a wistful ballad with ocean samples and strummed acoustic guitars, often sitting right next to each other on one of his albums!
We first spoke to Devin on his tourbus a few years back (see video below) during his Transcendance tour. Another Devin interview followed when he released his ambitious Empath album (which of his albums isn't ambitious, though?). Then, during lockdown, we had cause to do another Devin Townsend interview because of the amount of work the guy was putting out! Inspirational indeed, and a whole universe of music for fans to dive into.
Yes
One of the greatest and most recognised prog bands of all time must be Yes. From their legendary run of 1970s albums that pretty much encapsulates all that's good about prog music (including Roger Dean's monumental cover artwork), to the stories of cape-wearing and onstage curry consumption, Yes are a whole epic saga unto themselves. Their albums are wonderful tapestries of sound, fusing a range of influences into a sound that's genuinely as original as it is beautiful.
Chief in the Yes camp must be guitarist Steve Howe. He has steered the band through an odyssey of visions and styles, remaining both easily distinctive and unpredictable throughout the decades. Our Steve Howe interview happened as he released his solo album 'Love Is', and we found him more than happy to chat about guitar-choice and plectrum minutiae, just as we'd hoped!
As a side-note, we are saddened to hear of the recent passing of Alan White, Yes' long-time drummer. He will be truly missed by friends, family and fans alike.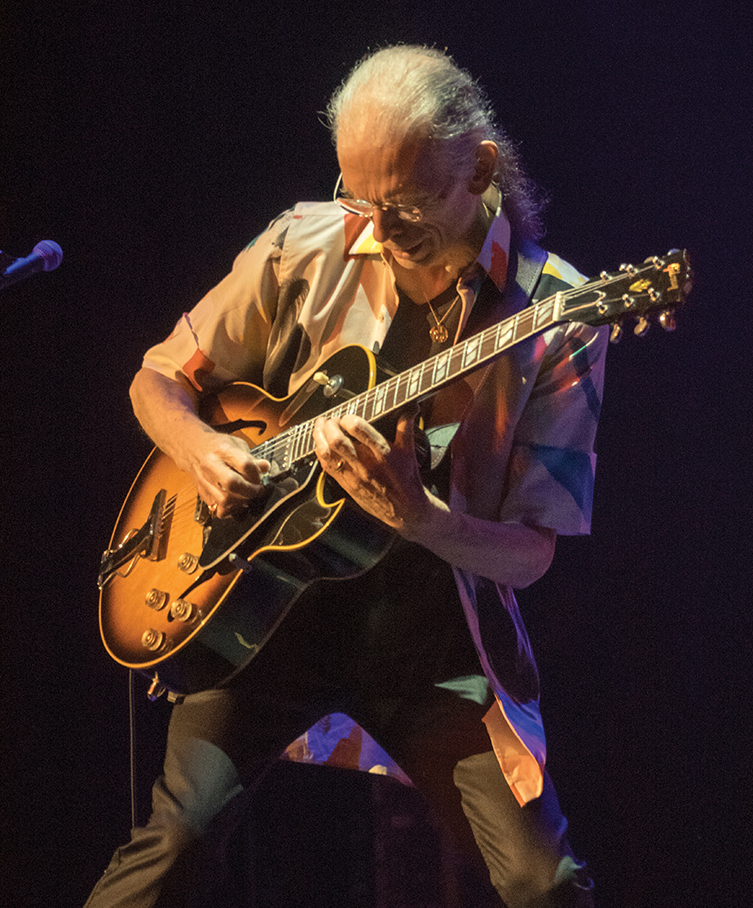 (Photo: Gottliebros)
Marillion
Prog comes in all shapes and sizes, as we've already seen. In the early 80s, Marillion brought a new wave of proggressive rock to audiences who thought the genre had been washed away by punk. Early-era Marillion saw the band fronted by vocalist Fish, and the four albums made then remain neo-prog classics.
Since the late 80s, though, Marillion have been fronted by vocalist Steve Hogarth. This iteration of the band - now over thirty years into its life - has seen the band single-handedly invent the entire concept of crowdfunding, as well as pioneering special band-centric weekend 'holiday camps' where the band play several sets for their passionate followers at a dedicated resort venue. On top of this, they've also consistently put out well-received, genre-defying music.
Guitarist Steve Rothery is one of the most underrated musicians in the UK, and we were delighted to talk shop with him a few years ago. His attitude is refreshing indeed: to Steve, the song is the king, always, and his mercurial flights of fancy on the guitar are always constructed in order to benefit the song as a whole. Top man.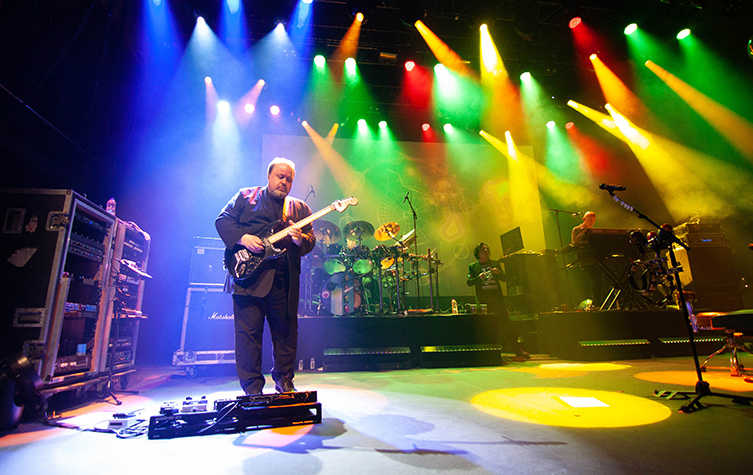 Opeth
From the darkest forests of death metal to the technicolour glow of progressive hard rock, Sweden's masterful Opeth have traversed a dynamic and unpredictable career since 1989 entirely on their own terms. Every record is a journey, and if the terrain is sometimes hostile, the trip itself is always worth it. Recent records have seen Opeth moving in favour of a more 70's influenced prog style, but their sound still has plenty of bite and attitude.
Guitarguitar first caught up with bandleader Mikael Akerfeldt and lead guitarist Fredrik Akesson when the group were on tour supporting their Sorceress album (see video below). Since then, we've also had the pleasure to catch up once again with Fredrik for another Opeth interview, this time during the band's tour in support of career-best album In Cauda Venenum, which was released simultaneously in both English and Swedish language editions. Impressive!
Dream Theater
If there were a collective olympics for technical proficiency on instruments, Dream Theater would be record-breaking gold medalists to a member. Famous for their technical yet accessible sound, DT have carved a uniquely influential path through the worlds of both prog and metal for 30 years now.
Guitarist John Petrucci's influence has spanned long and wide over these last three decades. Fusing an eye-popping level of technique and speed with melodic nous and strong songwriting sensibilities, Petrucci is the very embodiment of the classic guitar hero. Guitarguitar were fortunate enough to enjoy a conversation with John when the band were in town touring. Watch the resulting video below, where we spoke about his Music Man Majesty guitars and a whole lot else!
We also enjoyed an interesting conversation with Dream Theater's former keyboard player Derek Sherinian. His speed, dexterity and flash on the ol' ivories is mesmerising: he can shred with the best of the six-string gunslingers, that's for sure!
Prog for Days
That's not all, folks! Indeed, we've been lucky to interview a large number of great bands who are considered 'prog', so please click through the highlighted names here to read exclusive guitarguitar interviews with Jethro Tull, The Flower Kings, Haken, TesseracT and The Pineapple Thief.
There will be many more in the future too, so keep an eye out on our guitarguitar interviews page for more exclusive interviews with prog, rock, blues, country and metal artists!