12 Best Guitar Products For Beginners
Published on 22 September 2022
Disclaimer: The information in this article is provided by the guest blogger and does not necessarily reflect the views and opinions of guitarguitar.
As a beginner guitarist, you're going to be looking for the basic essentials to get you going.

For this reason, guitar starter kits are great! They come with everything a beginner needs to start their guitar playing journey at a low cost with great value. With starter kits, you get so many guitar accessories included with the guitar while still keeping the price low. Whoever tells you you need some money to start your guitar career is lying to you.
Check out this list of the best guitar products for beginners I brought together and get started at a low price!
This is a great guitar to kickstart your guitar career! This guitar comes from a big family of guitars made by Yamaha. As a beginner, you won't be looking to spend too much on your first guitar as you initially try it out and get a feel for playing the instrument. That's why this guitar is excellent, it's not too expensive and very effective.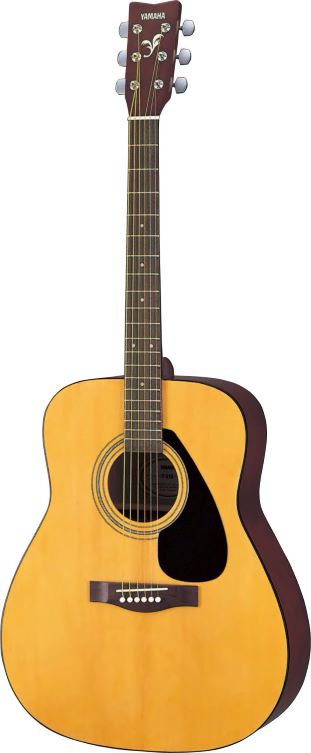 Usually, people start off on an acoustic guitar but if you want to jump straight to electric guitar playing, this Cort electric guitar is a great option. Some electric guitars can be well over £1000 so this option gives you that great electric guitar experience whilst keeping it within your budget.

The Fender Frontman is a great guitar amp for beginners, it's got 10 watts which give this guitar amp lots of power and volume before it distorts. It's also pretty versatile, it's got the basic controls every beginner would need like volume, gain and EQ. It's also kind of small compared to other amps so it's not so troublesome to carry it around. It's super fun to jam with and the ability to configure its sound from the amp is great.
If you want a deeper review check out my article on the 5 Best Cheap Guitar Amps.
A guitar stand is pretty much needed unless you want your guitar laying around somewhere that's probably not safe for it. With this stand, you get a safe place for your guitar for a very low price. Even if you have a safe place for your guitar I bet it doesn't look as good as it could by being showcased on a guitar stand. The Tourtech A Frame Stand is a great stand for beginners as it's a great size, weight and is foldable so can easily be stored away.
A guitar capo isn't necessary for all beginners unless your learning material requires a capo when you start but it's a handy tool to have around regardless. Also, you don't want to be in a position where you need it but don't have it, that's not ideal! I would say it's good to have just in case and it's not too expensive either. I suggest the Dunlop 83CB Trigger Capo for beginners as you're guaranteed to stay loud, clear and in tune.
As a beginner (and even as an expert) your strings may break and eventually they'll need to be changed to keep the tone bright. It's always good to have a backup set because you never know when you may need them. Spare guitar strings are another thing you wouldn't want to be stuck without! Be sure to keep your strings clean in between changes with GHS Fast Fret, this string cleaner removes built up dirt and grime from your strings and extends the lifetime of your strings.
D'Addario Strings (Acoustic)
D'Addario EJ16 Light Acoustic 12-53 Strings are light gauge strings which mean the strings are much thinner. This is great for people that like bright sounds when playing guitar. It's also more comfortable to bend them so you can accomplish vibrato with ease.
Ernie Ball Strings (Electric)
Ernie Ball 2221 Regular Slinky 10-46 Strings are slinky guitar strings which is really another way of saying they are light gauges. They perform well on the whole frequency spectrum and also provide great tone.
As a beginner, you'll find it easier to use a pick instead of fingerpicking and if you want to strum or get chords going, you're going to need a plectrum for those fast notes! Using a pick gives you a more consistent tone than using your fingers because the plectrum is made of the same material whereas fingerpicking means that you'll produce different sounds when using different parts of your fingers. Dunlop Variety Pack of Strings are perfect for when you want to change up your tone.
Guitar straps provide extra comfort when standing with your guitar so you don't need to hold it while playing. It's a great headstart to practice playing while standing so you get comfortable with it instead of getting comfortable with just sitting. Levy's M8POLY-BLK and Ernie Ball 4142 Red Rose Jacquard Strap options are perfect for beginners, and who knows, maybe you will be on the big stage soon!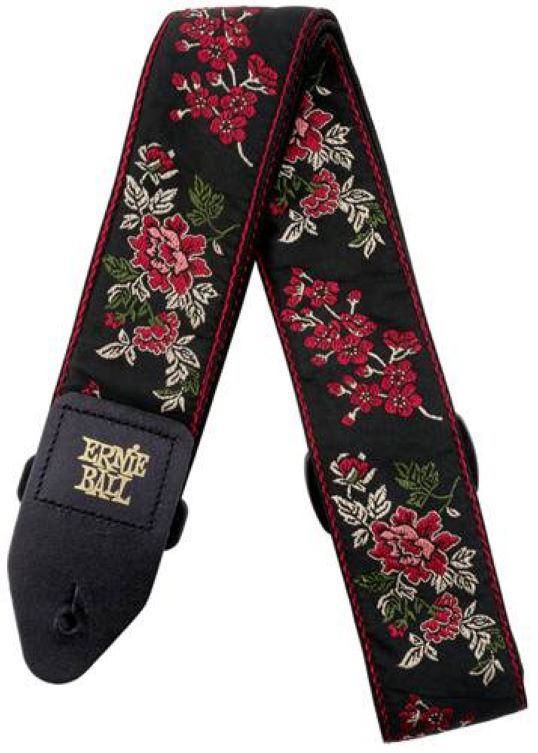 Guitar starter kits have beginners written all over them, they're perfect for beginner guitarists! Starter kits all come with an effective guitar to get you on your feet and you'll find everything the guitar needs along with it, all for a great price. These kits come with a stand, straps, plectrums, and even an amp for electric guitars. My top picks for guitar starter kits are EastCoast HM1 Pack, Squier Affinity HSS Stratocaster Pack and Eastcoast Acoustic Pack.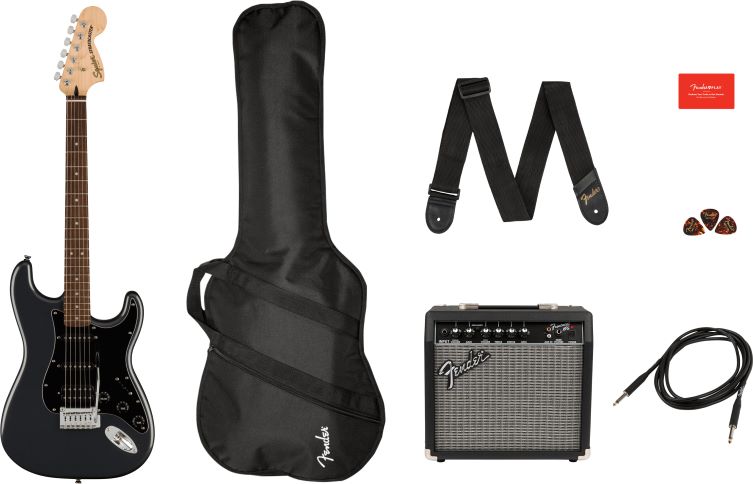 Conclusion
And there you have it! Everything a beginner needs to start their guitar playing journey. I've delved into how you can start your career without breaking the bank so money is not an excuse anymore! The value beginners can get now in the guitar world is great.
I wish all you beginners great luck out there on your guitar journey!
Author: Abie
Bio: Hi! My name is Abie from TopMusicSpot.com. I spend a lot of my time playing, learning, and listening to music. I've been into anything that has to do with music since I was little. Now, I am a passionate musician and blogger here to share my knowledge and experience with you guys!