Roland Jupiter-XM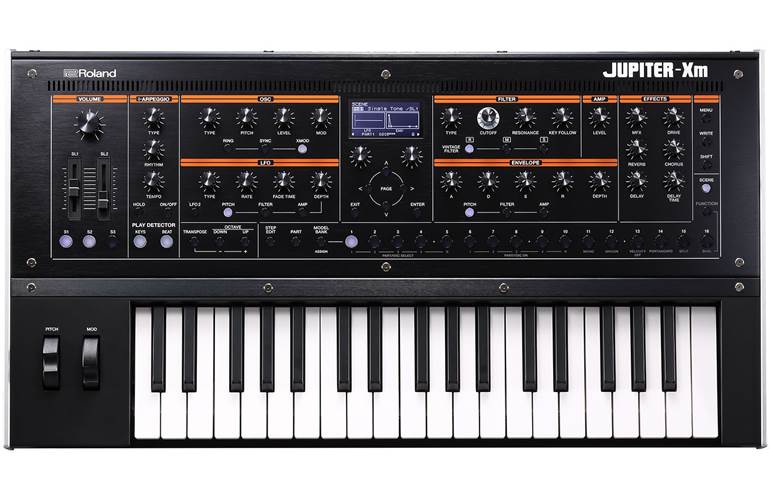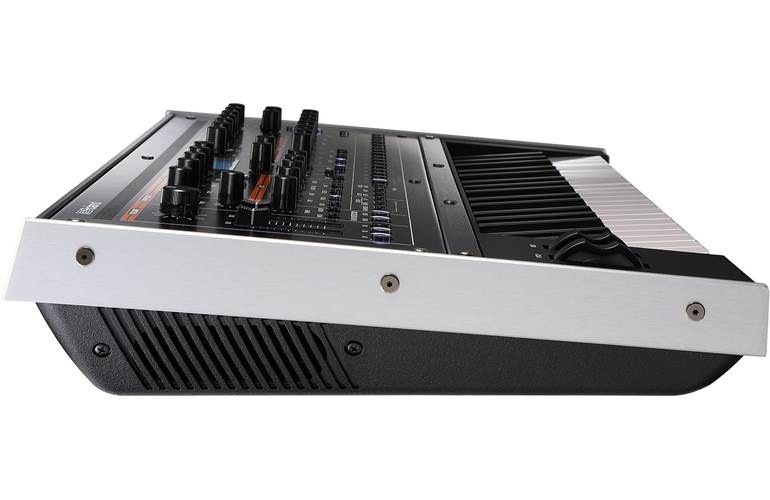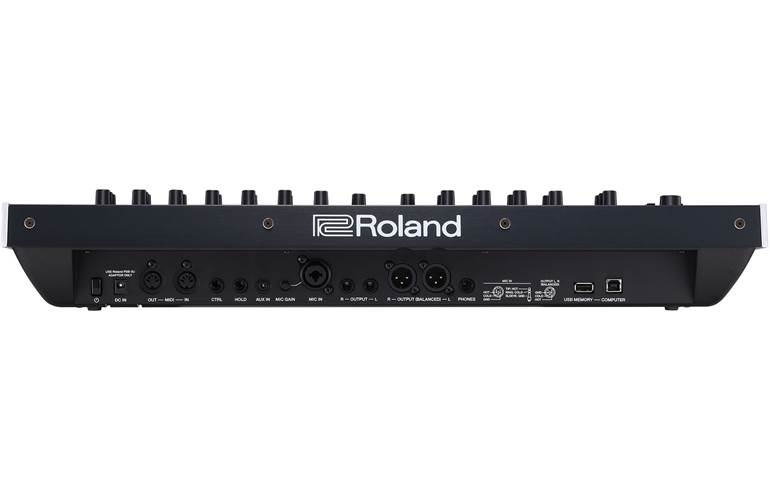 RRP
£1,411.00
Save £112.00
£1,299.00
Order now for FREE Delivery on Tuesday
Frequently Bought Together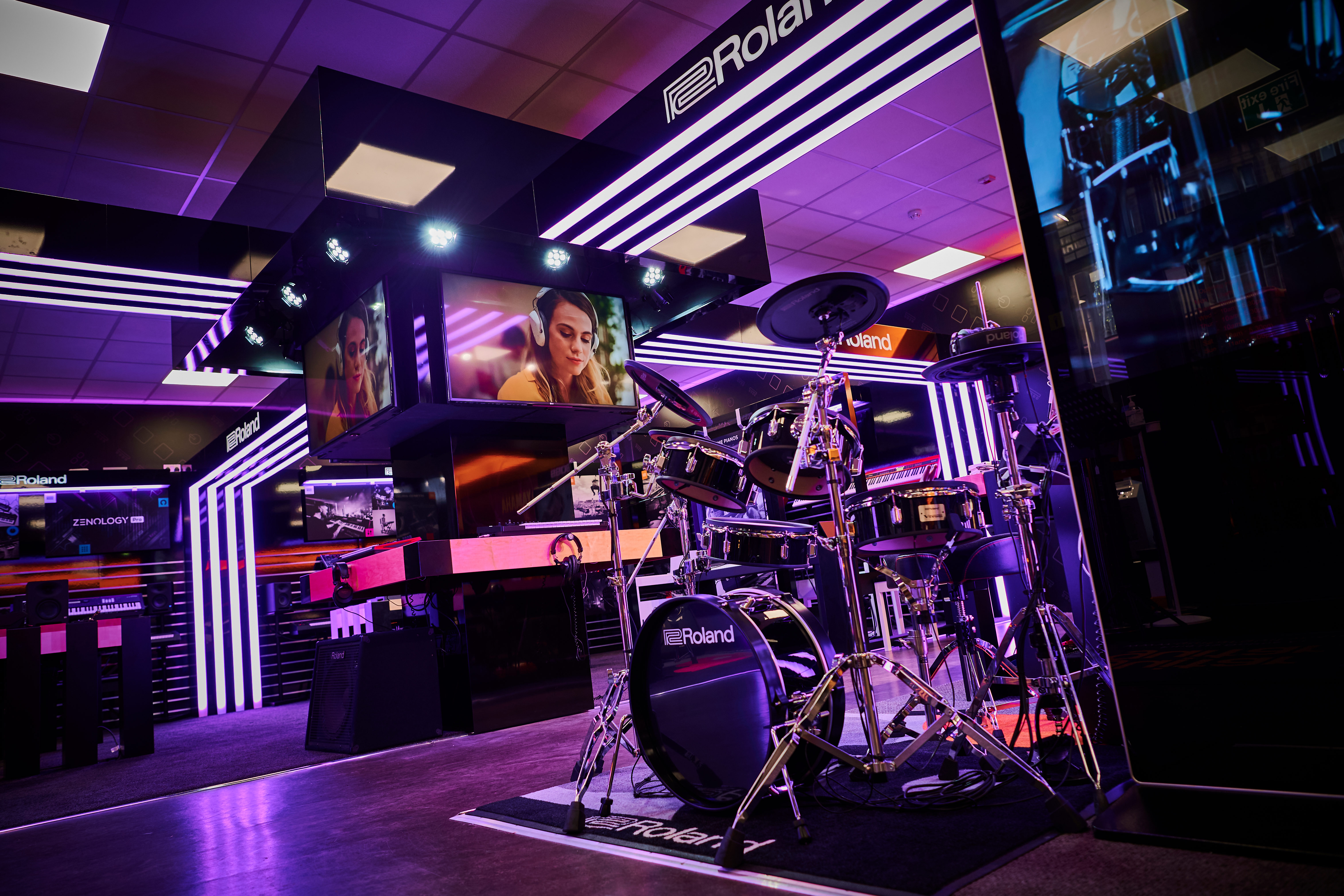 Try it now in our Glasgow Roland Store
This item is set up and ready to try at the only Roland Store in Scotland. Based in our Glasgow premises, you will find a huge selection of Roland and Boss gear that's ready to demo. Plus, you can get the expert advice you need from our in house Roland Senior Product Specialist.
Manufacturer's ID: Jupiter-XM
What we say:
At A Glance:
Jupiter-XM continues a long-running part of Roland's legacy. Since the Jupiter-4 launched over 40 years ago, the Jupiter name carries their most advanced sound technologies.
Combining the classic design and premium built quality Roland is renowned for. Jupiter-XM faithfully recreates iconic synthesizers from Roland's arsenal. Giving you access to a long list of genre-defining tones and whole new sounds that have sparkle, warmth and punch!
Features We Love:
Classic Sounds
Equipped with Roland's latest sound engine that's capable of morphing into many classic machines. Sounds from icons like the Jupiter-8, Juno 106, JX-8P, SH-101 and XV-5080 are pristinely reproduced. There are even classic TR-808, TR-909 and CR-78 sounds built-in.
Jupiter-XM also supports 32 note polyphony, keyboard splitting and layering. So while you can use the sound of an original Jupiter 8 with an authentic 8 note polyphony, you can actually quadruple that to an impressive 32 notes, plus split different sounds across the keyboard or layer it with other voices to create new textures.
ZEN-Core
The ZEN-Core sound engine blurs the lines between hardware and software. This groundbreaking engine creates awesome synth sounds which can be imported, exported and shared with your other ZEN-Core hardware or even used inside your DAW.
Limitless Possibilities
Easily create new sounds and take full advantage of Jupiter-XM's stunning sound engine. With real-time control via a great range of knobs and sliders which feature high-resolution control over 1024 steps for smooth analogue-esque adjustments. Jupiter-XM has a huge sonic potential and is designed with performance in mind.
Intelligent and Unique Arpeggiator
Jupiter-XM's next generation arpeggiator uses artificial intelligence to create the perfect accompaniments to your playing.. I-Arpeggio takes your input—notes, rhythms, phrases—and creates complementary drum parts, basslines, chords, and arpeggiated lines.
Jupiter X Editor
While the Jupiter X features an excellent selection of controls for sculpting your sound, this free editor software makes creating complicated voices and cataloguing tones an intuitive and enjoyable process.
Pros:
Huge range of sounds.
Compact and portable.
Can be battery powered.
What's Included:
Jupiter-XM
Power Supply
User Manual
Specification
| | |
| --- | --- |
| Keyboard | 37 Keys (compact type with velocity) |
| Sound Generator | ZEN-Core |
| Parts | 5 parts (Play part: 4, Rhythm part: 1) |
| Tones | Preset tone: over 4,000 User tone: 256 Drum Kit: over 90 |
| Scenes | 256 |
| Effects | Multi-Effects: 90 types Part EQ Overdrive Reverb: 7 types Chorus: 4 types Delay: 5 types Mic NS / Comp Master EQ / Comp |
| Arpeggiator | I-ARPEGGIO (Multi parts arpeggator with playing detection) |
| Arpeggio Parts | 5 Parts |
| Controllers | Pitch Bend Wheel Modulation Wheel Assignable Slider x 2 Assignable Switch x 3 |
| Display | Graphic LCD 128 x 64 dots |
| Bluetooth | Ver 4.2 Profile Support: A2DP(Audio), GATT(MIDI over Bluetooth Low Energy) Codec: SBC (Support to the content protection of the SCMS-T method) |
| Speakers | Full range (3.5 x 8 cm) x 2 |
| Connectors | HEADPHONES jack: Stereo miniature phone type (front), Stereo 1/4-inch phone type (rear) MAIN OUT jacks (L/MONO, R): 1/4-inch phone type MAIN OUT jacks (L, R): XLR type MIC INPUT jack: 1/4 inch phone type/XLR type AUX INPUT jack: Stereo miniature phone type HOLD PEDAL jack CONTROL PEDAL jack MIDI connectors (IN, OUT) USB COMPUTER port (AUDIO/MIDI) USB MEMORY port DC IN jack |
| External Memory | USB Flash drive (sold separately) |
| Dimensions | 576 (W) x 308 (D) x 93 (H) mm 22-11/16 (W) x 12-1/8 (D) x 3-11/16 (H) inches |
| Weight | 4.4 kg / 9 lbs 12 oz |
Graphical Editor/Librarian Software
The JUPITER-X and JUPITER-Xm are among the deepest, biggest-sounding, and most complex synthesizers Roland has ever made. Developed for sonic explorers who love to craft sounds down to the finest details, the free JUPITER-X Editor for macOS and Windows provides a friendly graphical interface that makes it even easier to harness the limitless creative potential of these powerful instruments.
Standalone graphical editor and librarian for the JUPITER-X and JUPITER-Xm
Available for macOS and Windows
Librarian function for managing your sounds
Scene Builder for designing complex layers and performance setups
Part Editor for deep per-partial tweaking of parameters
Firmware Update Ver.1.43 introduces the following features
The JUPITER-X Editor is now supported.

* The JUPITER-X Editor can be installed from the Roland Cloud.

The default value of the "JD-Multi" MFX type added in version 1.40 has been adjusted.
The "JD-800 Model Expansion" Roland Cloud content (available for purchase) is now supported.
MFX types have been added (Phonograph, Exciter, and JD-Multi).
SYSTEM/SCENE effect types have been added (Chorus: JV Chorus, Reverb: Gated Reverb).
MFX types can now be classified by category.
MIDI Control Change (CC) messages are now effective with specific tone parameters.
The MODEL RD-PIANO can now also be used with PART 2 through 4.

* When RD-PIANO is used with a PART from 2 to 4, ordinary MFX is applied instead of the model-specific Sympathetic Resonance effect.

TONE values are now also concurrently initialized during SCENE initialization.
Import and Export functions for Tones are provided.
Tone data can be exchanged with products compatible with the ZEN-Core Synthesis System.
Tone data can also be exchanged with Model Expansions (JUPITER-8/JUNO-106/SH-101/JX-8P Model Expansions) distributed via Roland Cloud.

* The Model Expansions just described can be imported into ZENOLOGY for use.

In the operations in "Editing the Sound (TONE EDIT)," it is now possible to edit multiple parts simultaneously.
Key Transpose for a pattern input using the STEP EDIT function is now possible by keyboard operation.
Added the function (L / R Dual) to operate Pan of Part 1 and Part2 at the same time during Dual performance.
A function for copying parameters between partials on Partial-equipped Models (other than Analog Synthesizers and VOCODER) has been added.
A screen displaying all key ranges of each part (KEY RANGE SETTINGS) has been added to the MENU screen.
This is convenient when making settings for split sounds in combination with I-ARPEGGIO.
A function for assigning the number of the Scene to recall at unit startup (Startup Scene) has been added.
A function that produces a warning so as to prevent unintended Scene changes (Scene Lock) has been added.
In the STEP EDIT function, it is now possible to input the end point of a Tie by pressing the [SHIFT] + [1] ~ [16] buttons when the cursor is over the note where you want to input the Tie.
The MIDI channel can be set for each Parts.

* Along with this specification change, "MIDI Basic Ch" has been removed from [SYSTEM].

A setting function (USB Audio Thru) for mixing USB Audio In with USB Audio Output has been added.
A setting function (AUXIN USB Thru) for mixing AUX IN or Bluetooth into USB Audio Output has been added.
The ZEN-Core Tone Import function is supported (MENU > UTILITY > IMPORT TONE).
SYSTEM > AGING parameters were organized and added.
The STEP EDIT function supports the TR-REC input method.
A Keyboard Input Range was added to I-ARPEGGIO. A lead can be played with the right-hand while playing an arpeggio with the left.
Interlinking with Apple MainStage is supported.
AIRA LINK is supported.
Audio and MIDI connections to the AIRA MIXER MX-1 can be made using a single USB cable.
An Arp Sync function was added to I-ARPEGGIO (MENU > SYSTEM > ARPEGGIO).
Playing with I-ARPEGGIO's beat or measures synced to an external sequencer is now possible.
Drive Sw, Part Level, and AGE were added to controller assignments for SL1, SL2, and the like.
The functionality of the [1] through [10] buttons can now be customized when in the PART mode.
PITCH, FILTER, and AMP settings for ENVELOPE and LFO can now each be made independently using the panel even during tone play for models other than JUPITER, JUNO, JX, and SH.
It is now possible to change the MODEL and CATEGORY by direct cursor movement using the cursor buttons at the MODEL BANK screen.
It is now possible to switch TRANSPOSE ON or OFF using the TRANSPOSE button.
TONEs were added.
Some SCENE settings were changed to support new parameters.