Iconic Pedals & Their Modern Day Counterparts
Published on 24 January 2022
Pedals are cool.
Guitarists for well over half a century have thought this, and across countless hit songs there have been some unmistakably iconic guitar tones that have been achieved by these little cool boxes that we step on.
Achieving these classic tones can be tough if you are looking for originals of these pedals, either by them being discontinued, or some second hand prices skyrocketing due to popularity.
Lucky for us, there are some incredible recreations and accurate imitations of these stomp boxes, that means anyone looking to imitate their guitar hero's tones can do so with ease!
Let's take a look!
Maestro Fuzz-Tone FZ-1 (1962)
The fuzz that started it all. Released in 1962 and providing the unmistakable tone of the guitar line in "I Can't Get No Satisfaction" by The Rolling Stones, the original Maestro Fuzz-Tone paved the way for one of the most popular pedal types in the world.
Lucky for us, Maestro have re-released the Fuzz-Tone after a few years of being discontinued, and with an additional voicing option to give the pedal a more modern option as well as the classic sounding voice we all love. Electro Harmonix also has a pedal inspired by the FZ-1, aptly named the "Satisfaction Fuzz" which will give you all the satisfaction you need to play some classic riffs!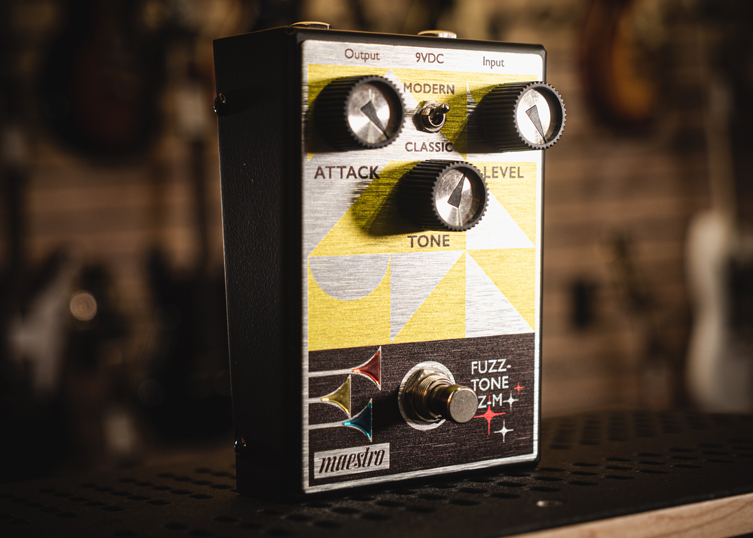 Ibanez Tubescreamer (1979)
Let's be real…who hasn't owned a Tubescreamer over the years? Be honest.
This classic green box, first introduced in the late 70's, and used by guitar players all the way from SRV and Eric Johnson, to Kirk Hamment and beyond! No shock to see that it transcends genres and is usually the secret sauce to a lot of classic tones.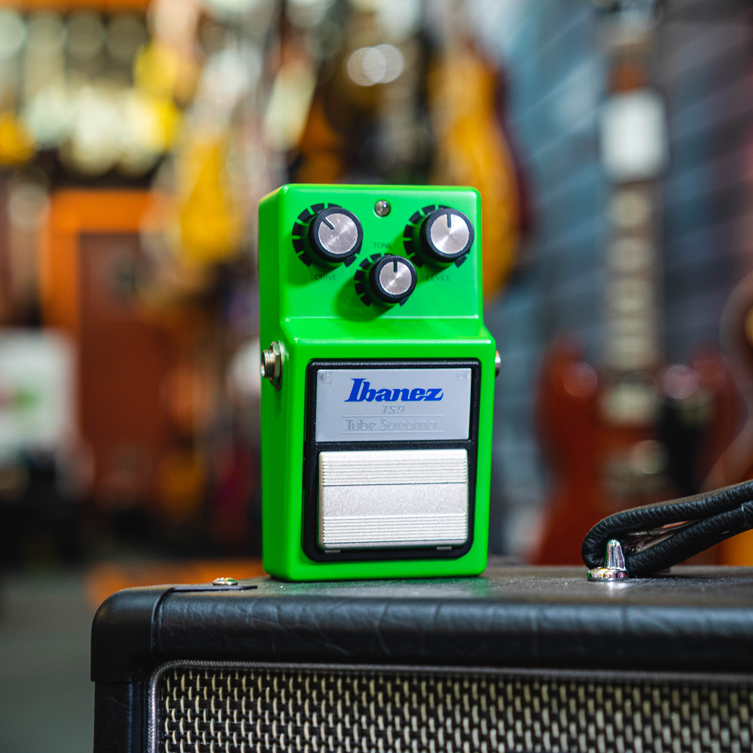 It isn't too hard to find a new Ibanez TS on the market, but for something a little different why not check out the Way Huge "Green Rhino", which builds upon the classic design with additional EQ controls to really dial in your tone. Or if one Tubescreamer isn't enough, take a look at the JHS "Bonsai", which gives you the options of 9 TS voices! Each of these are based on a classic Tubescreamer model from throughout the years.
EHX Deluxe Memory Man (1980)
This bulky unit set the standard for analog delays and has been a staple of a number of players' pedalboards, like The Edge and Robert Smith, due to its instantly musical sounding dark delay, lush modulation and with a built in preamp, can actually drive your signal if you push it a little. The Deluxe version was the 5th iteration of the memory man design, which was released in 1980, 5 years after the launch of the original.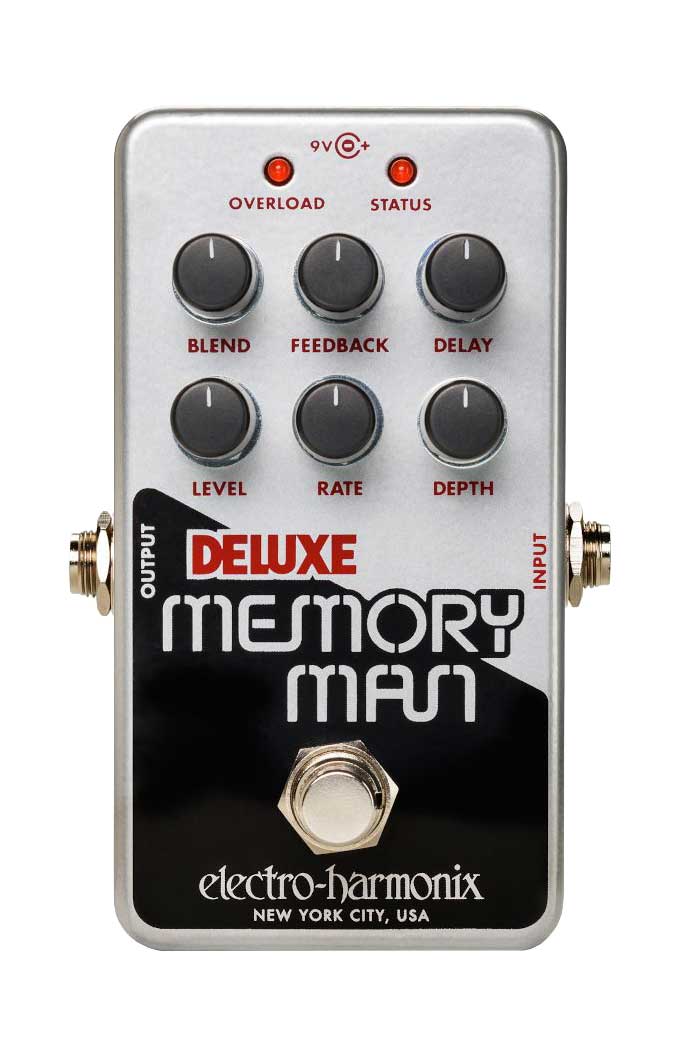 Much like the other pedals on this list, finding an original and not paying big money can be tough. EHX have just launched a nano sized version of the Deluxe Memory Man which captures its tone perfectly, and won't take up all the space on your board! For something a little bit different but equally lush sounding, check out the MXR Carbon Copy.
Boss DD-2 (1983) & RV-2 (1989)
Arguably, whenever talking about compact pedals, Boss' impact can't be denied! Although these 2 weren't the first Boss pedals (we will touch on that one a little later, don't worry) they were the first compact digital delay and digital reverb pedals on the market. This allowed guitarists to achieve those pristine, studio quality time based effects without having to take huge racks to their gigs.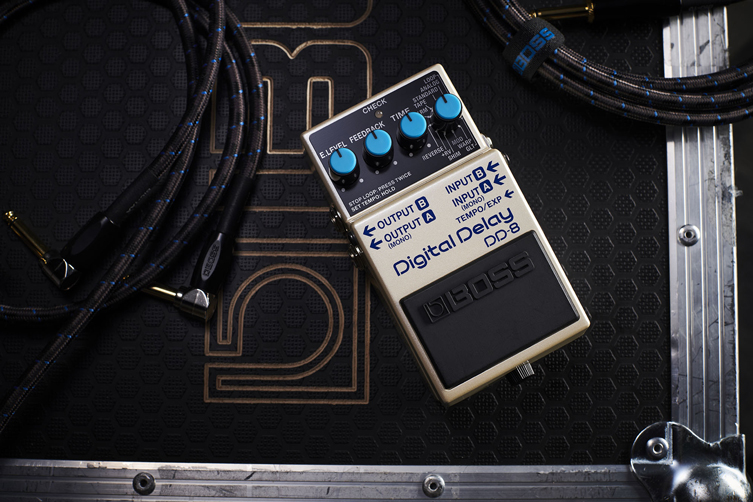 Boss have been producing new versions of these pedals for years now, currently we have the DD-8 and the RV-6 if you want the modern equivalents. For some slightly different alternatives, the Strymon Big Sky has been at the top of the mountain of reverb pedals for a few years now, and it's not hard to see why with it's vast amount of reverb algorithms and endless tonal possibilities. The Earthquaker Devices Dispatch Master is also a modern equivalent which combines both a great sounding digital delay and reverb in the one compact unit.
Boss CE-1 (1976)
Remember when we mentioned we would talk about the first Boss pedal released? Well here it is! Based on the chorus circuit from Roland's iconic Jazz Chorus range of amplifiers, the CE-1 was the chorus sound of the late 70's and 80's. Although initially intended for keyboards (due to its stereo output), guitarists quickly adopted it into their rigs and a classic sound was born.
The initial CE-1 pedal was a little bulky, and the hard wired AC power cord didn't make it the most reliable when it came to modern setups. Boss have thankfully answered this, though, in the compact form of their Waza Craft CE-2w pedal. Not only does this model have the original CE-1 chorus sound, but it has the equally iconic CE-2 setting AND a lush vibrato mode, all in a single Boss compact pedal.
For more in-depth chorus tinkering, check out the Walrus Audio Julliana, which not only has some of the coolest artwork we've seen (to be honest Walrus always knocks that out the park) but has an incredibly wide selection of options to really shape your tone.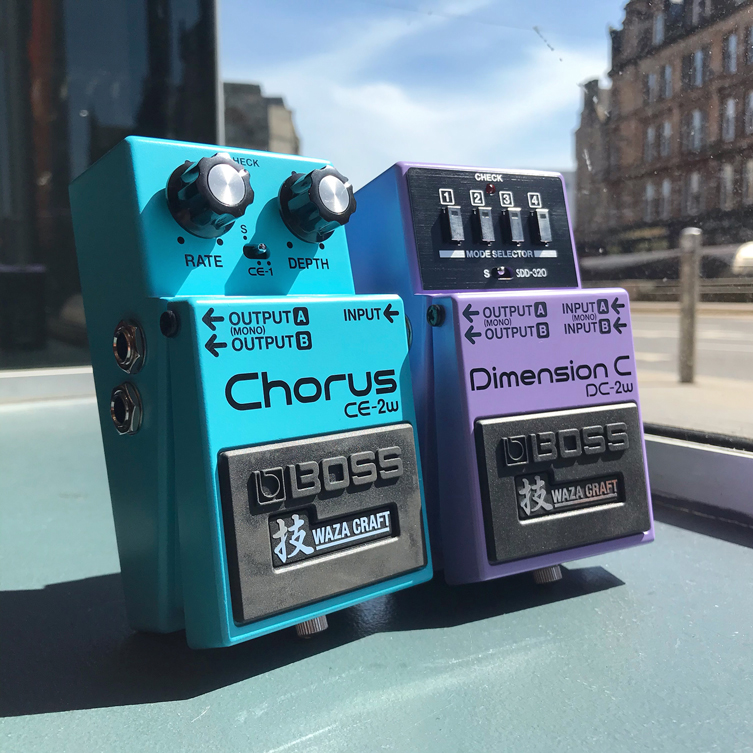 Which pedals from the past do you think deserve a new facelift in 2022? Leave your suggestions down below.