Christmas Buying Guide: All the Small Things
Published on 19 December 2018
Christmas hurtles towards us, friends. We can feel it as we write this. Like an unstoppable comet blazing across the universe, Christmas is coming for us all and it takes no prisoners! This year, arm yourself with some superbly chosen guitar-centric gifts for your musical friends and family. Escape the chaos by picking from this carefully curated collection of quality products. The only overarching theme here is that these gifts are small. Some are very inexpensive and others are over a hundred pounds, but all are magnificent choices to bring to your loved ones this Christmas Season. Stock sells fast this time of year so please read through this and then click through fast to avoid long-lasting disappointment and shame!
D'Addario NYXL String Bundles
Let's begin nice and easy with a great tip for a small but very useful gift. D'Addario's NYXL strings are some of the best and most durable on the market just now. These hold their tuning better, stay fresher longer and sound excellent. Grab one of these double packs, available in 9 gauge and 10 gauge, and enjoy the added bonus of a Planet Waves Equinox Ct-18 clip-on tuner included free! Nice! We're off to a good start.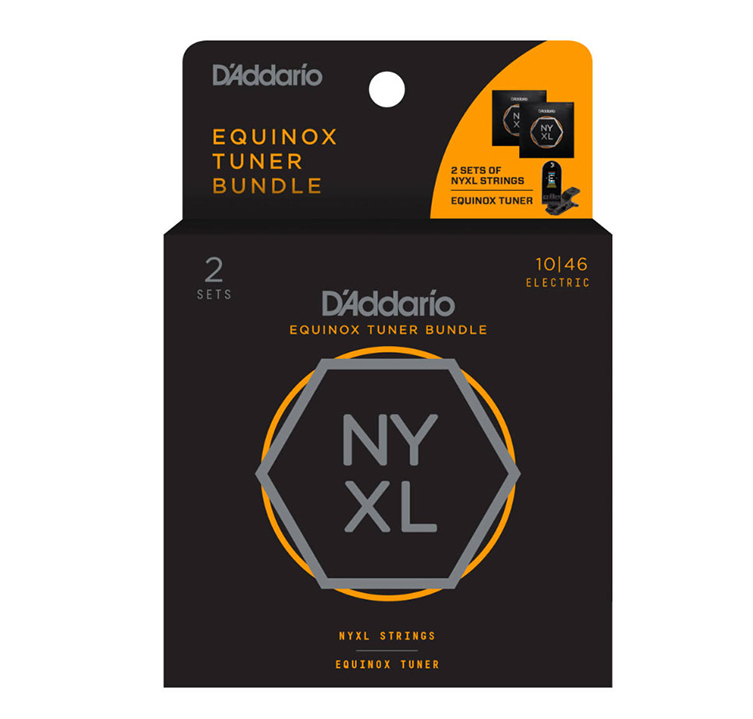 guitarguitar Restringing/Service Card
Talking of strings, we now offer a couple of handy services in each of our stores. Is your significant other rubbish at restringing their guitar? Is said guitar also covered in dust, grime and hideous medieval diseases? Yes? Lucky you, we feel for you. Happily, we have both an In-Store Restring Service (£15.00) and an In-Store Guitar Service (£25.00) available as handy cards to buy and give as gifts. You don't really need to do anything or know anything about their preferences for string brand, gauge etc as we'll sleuth it out of them when they bring their instrument in for its TLC session. It's amazing what a little bit of care to do to the playability of a guitar!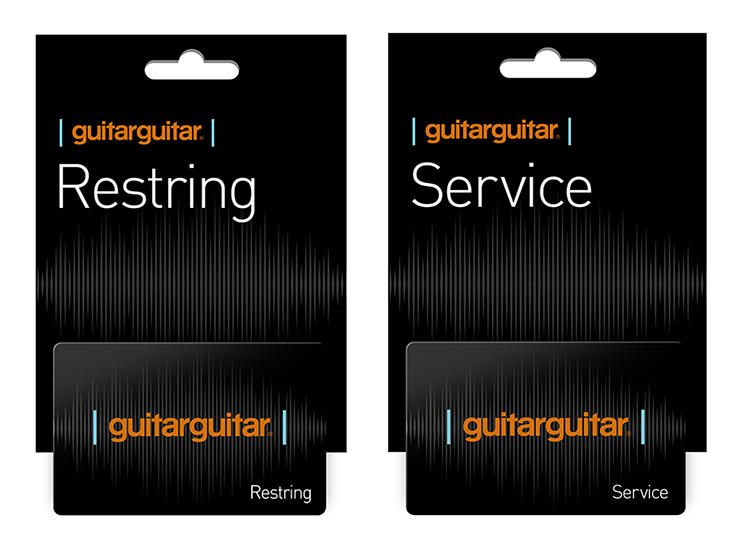 guitarguitar Gift Cards
Those Service cards are not the only cards we sell at guitarguitar. We also offer gift cards, redeemable both in-store and online. We make these available in denominations of £15, £25, £50, £100 and £500. They last for a year, as if any guitarist could ever hang onto one for that long. If the notion of picking out a specific gift gives you the daytime horrors, relax and opt for one of these. It's a great gift that's super simple to buy. Aces!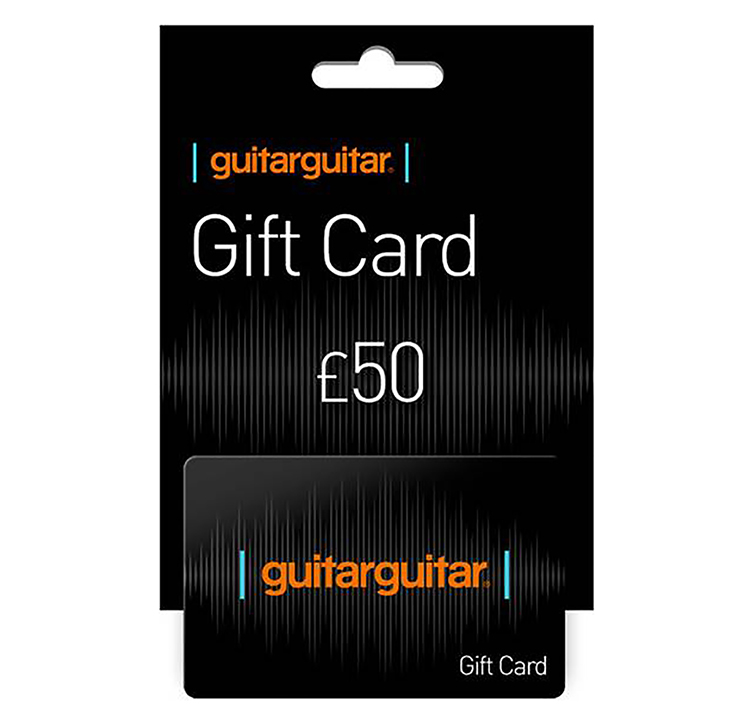 Ernie Ball Musician's Tool Kit
Is the musician in your life a bit of a tinkerer? Can they, in fact, never leave their instrument alone? Feed their habit with this quality Musician's Tool Kit from Ernie Ball. Unzip this bad boy and you'll find all manner of screwdrivers, allen keys (hex wrenches if you insist), string cutters, peg winders, wipes, cloths...the whole bit. People love tools. These are quality and custom selected for all the essential guitar-tweaking jobs.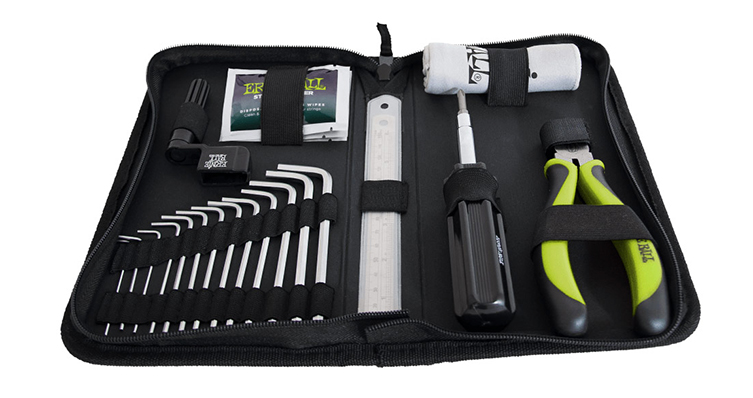 Landlord FX
We've recently taken this brand on and we are super-impressed by how much quality they've been able to pack into such a small and affordable shell. These Landlord FX pedals all feature True-Bypass switching (a deal-breaker for many guitarists) and a solid metal housing. There are ten to choose from, all with cheeky graphic and comedy pub-themed titles. Each one is worth considering for sure, but we particularly enjoyed the Amber Nectar Overdrive and the Cheeky Pint Compressor. There is a pedal here for everyone though, including delays, modulations, compressors and even a looper!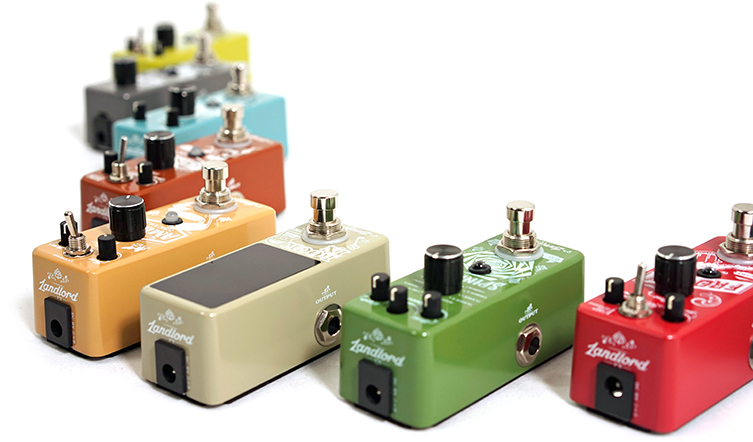 Fulltone OCD Custom Shop Candy Apple Red
Sticking with effects pedals but moving into the boutique area of this most crowded of markets, we include Fulltone's best-ever version of their best-ever drive pedal, the OCD. Honestly, no guitarist in their right mind would ever complain about the sound of a Fulltone OCD. It is just flat out brilliant, regardless of the style or genre you apply it to. It is perhaps one of maybe only two or three pedals that we would ALWAYS have on our pedalboard, such is its greatness. This limited-edition Custom Shop version gets more than a tasty red finish: the input has been improved to allow even greater transparency and touch sensitivity from guitar to guitar. The best just got better.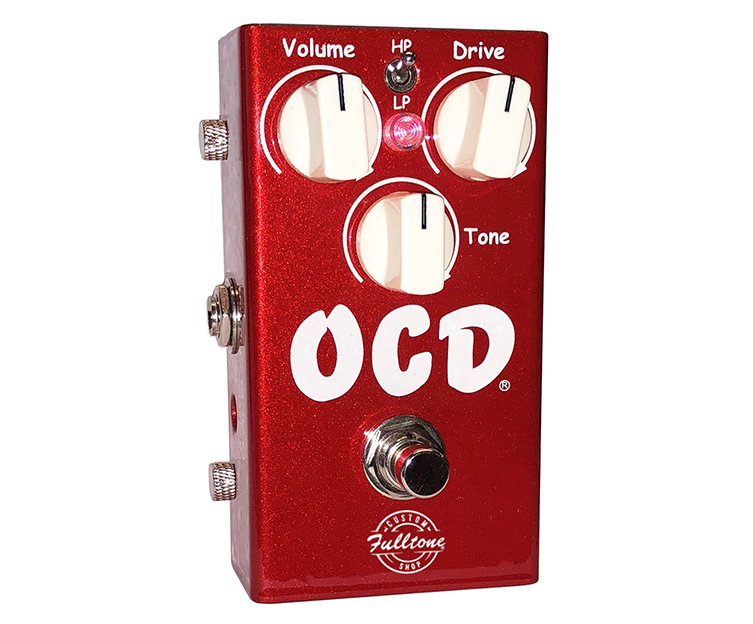 Line 6 Pocket Pod
STILL sticking with effects and keeping things red but changing tack otherwise, we have an amazing deal on the bite-sized powerhouse that is the Line 6 Pocket Pod. The original 'kidney bean' Pod revolutionised home playing and recording with its huge plethora of actually-useable sounds. This little nipper puts that power in your palm with a battery (or mains) powered Pod that is tiny in size but stadium-sized in sound. Jam absolutely anywhere with a pair of headphones, connect it via USB to your laptop for recording and plug it directly into the PA for live performance! Wow!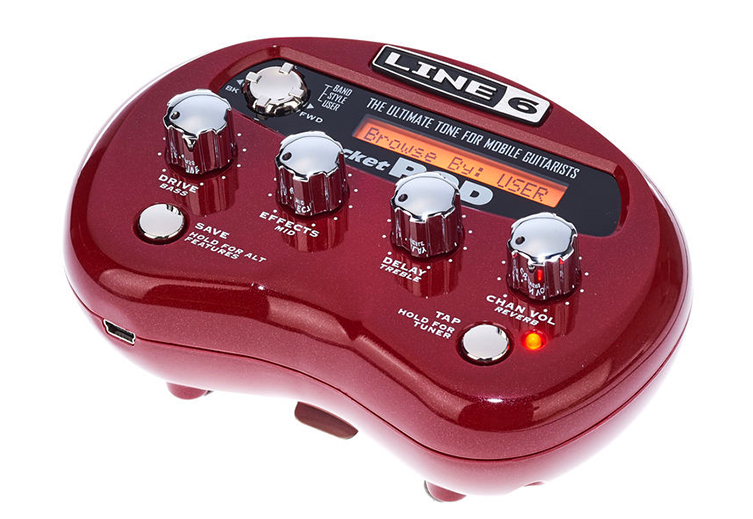 Korg Volca Bass
Has your musical friend/partner been dropping hints about a synthesizer recently? Are you happy to indulge them but secretly expecting them to go off the whole notion completely in a few months? People can be like that! Test the waters by grabbing something that is small, sounds BRILLIANT but will not involve a hefty investment. We reckon the Korg Volca Bass will bring a smile to their faces and give them the means to make legitimate squelchy synth noises. Volcas are all small, independent synth units that can connect together. The Volca Bass is a brilliant first step into this world. Once the synth bug bites they will no doubt want more but the great thing is, the Volca Bass is used by pros all the time and more than holds its own against other bits of synth gear. A wise and tactical purchase indeed.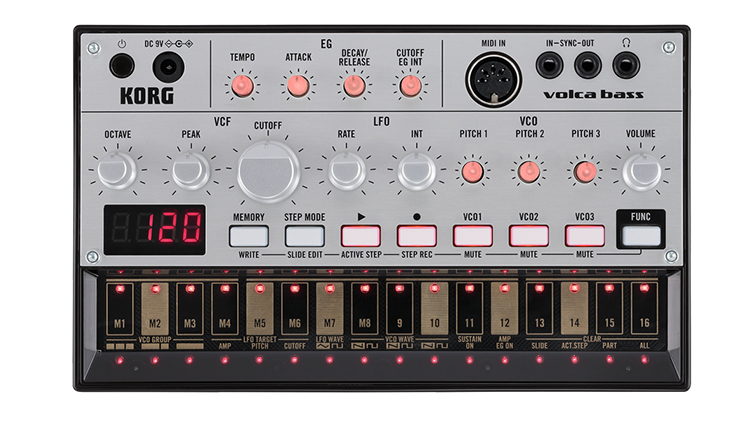 Shure PGA58 Dynamic Mic
Finally, if your musical buddy occasionally sings, encourage them with this solid and reliable live vocal mic from Shure. Shure are the daddies of the dynamic mic: there are more Shure mics in live venues than any other mic brand by far. The famous one is the SM58 which is an industry standard choice but this much less expensive PGA58 still packs a punch and is a brilliant mic to have around. We sell it with both an XLR cable and a ¼ inch jack. It's tough, sounds good and is less than £60.

Final Thoughts
This brief rundown explores just some of the wide variety of great products and deals we have for sale this Christmas. There is a little something for everyone here and if there isn't, we have plenty more with our selection of guitar gifts, and make Christmas super special this year! Happy shopping and Merry Christmas!