Modern Day Guitar Heroes
Published on 11 August 2023
Who are your guitar heroes? Do you look to the hard-rocking 70s or shred-friendly 80s for your sources of inspiration? Or are you well aware that today is as full of gobsmacking players as any point in the past?
We all stand on the shoulders of giants when it comes to advancing our playing and our art. We owe respect to the pioneers and masters of the past, for bringing the artform of guitar playing to where it is today: there's no doubt about that! But there's an entirely new breed of guitarist out there now, taking the instrument further into the stratosphere in ways that could only have been imagined in past decades. These players have carved new pathways of technique and expression, using the instrument to present fresh takes and ideas that are thrilling. They still sound like guitars, but some of the artists we'll be looking at today are dropping us into an entirely different galaxy with their music.
Let's meet a few of these people now!
Tosin Abasi
Our first choice is perhaps the player most responsible for the seismic changes we've heard in progressive music in recent years. Tosin Abasi and his band Animals as Leaders play a particularly cyber-inflected style of futuristic music that combines elements of prog, metal, jazz, fusion, electronic, modern classical and even ambient to deliver a flavour of music that is thrillingly cutting edge.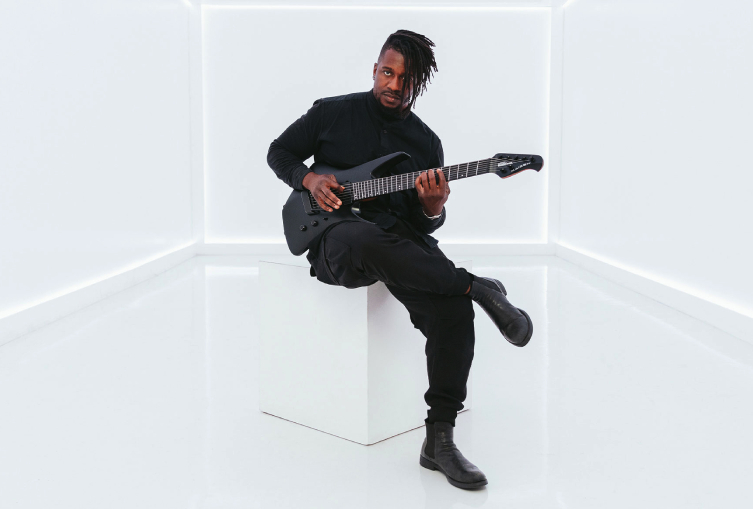 (Photo courtesy of Music Man Guitars)
Using his own design of 6, 7 string and 8 string guitars (he runs his own Abasi guitars company as well as having signature/collab Music Man Kaizen guitars), Abasi has introduced several new playing techniques to the trick bag of any self-respecting shred genius. His 'thump' technique will become standard within the next decade, and his selective picking technique (a combination of hammer-ons 'from nowhere' and picked notes) is truly next-level stuff.
Trying to play this music is definitely not for the faint-hearted, but in terms of actually pushing the instrument forwards whilst creating music that is genuinely adventurous and exciting, it's hard to beat Tosin Abasi and Animals as Leaders.
Yvette Young
Yvette Young is one of those players whose stupendous ability is often partially hidden behind a playful demeanour and an approach that allows space for her music to breathe. With her band Covet, Young creates colourful canvases of sound that are as indebted to videogame culture as to rock music, and her adoption of single coil tones with an abundance of tapping and playing within major keys gives her art a very clear, identifiable signature.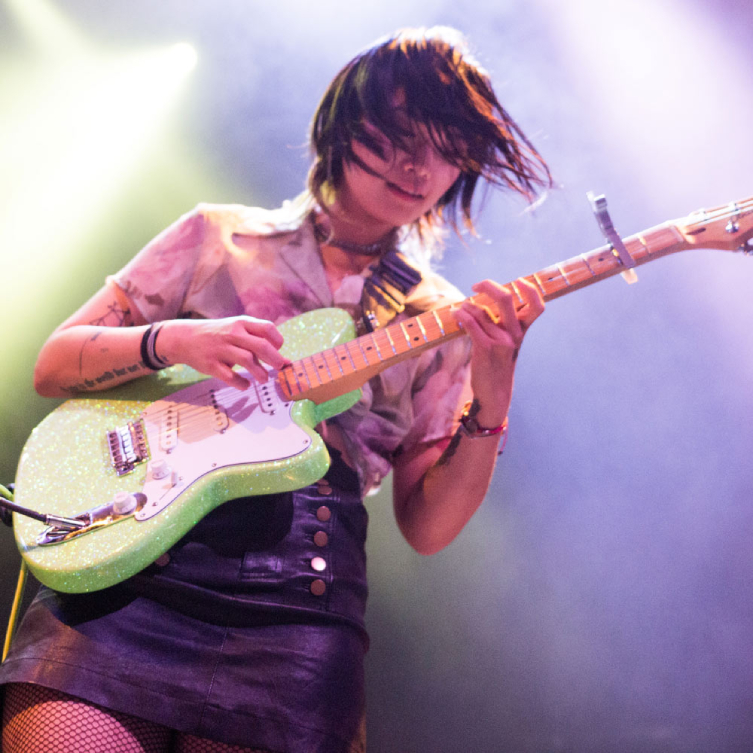 (Photo courtesy of Ibanez guitars)
In terms of guitars, there is currently an Ibanez Yvette Young signature guitar available, based on the brand's own Talman design. Unlike Tosin Abasi's signature guitar, which is undeniably awesome but very specific, Young's Ibanez could easily fit into an Indie, punk or pop scenario as easily as a progressive instrumental guitar situation.
Here at guitarguitar, we've been lucky enough to both interview Yvette and host clinics with her, so our appreciation of her skills is first-hand!
Nick Johnston
Canadian Nick Johnston is a player who, surprisingly, doesn't come to the instrument from an overtly 'guitar' background. Despite being an incredible player, he is more at home on the piano, and often composes on that before moving his music across to the guitar!
(Photo courtesy of Nick Johnston)
You can learn more about all of this in our Nick Johnston interview, but the fact remains that he is an absurdly talented player whose playing is as full of melody and atmosphere as it is with bursts of manic energy. He is simultaneously a traditional guitar hero and nothing like one, all of which makes his music only more interesting. His collection of Schecter Nick Johnston guitars are pretty ace, too!
Guthrie Govan
Namechecked by such players as Steve Vai as being the best in the world, Guthrie Govan is fast becoming one of the most revered players in the planet. From his days as a transcriber for Guitar Techniques magazine through his power trio band The Aristocrats and into his position as lead guitarist in composer Hans Zimmer's touring band, Guthrie adds art, finesse and jaw-dropping technique to everything he does.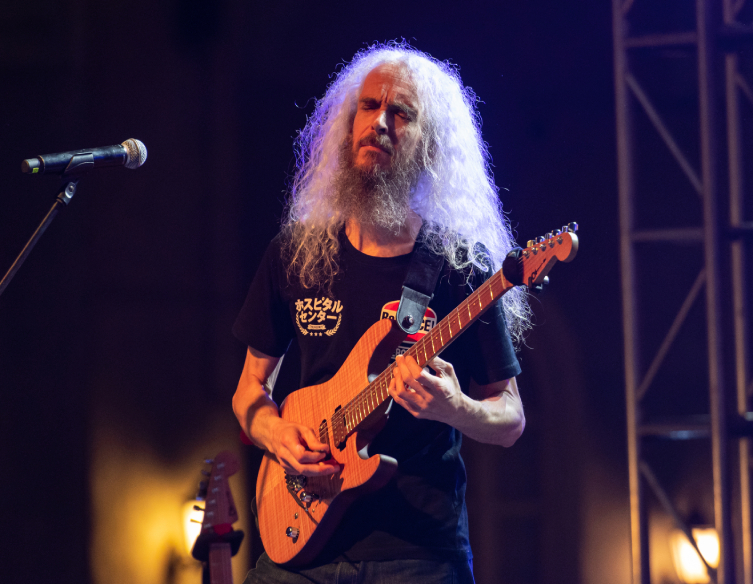 (Photo: The Moneta)
Refreshingly down to earth, there's a degree of humility and unassuming normality to Guthrie, in marked opposition to his world class playing. Read more about him in our exclusive Guthrie Govan interviews, and check out his signature Charvel guitar if you feel suitably inspired to follow his path!
Lari Basilio
Brazilian musician Lari Basilio brings a melodic sensibility and level of feel that sets her apart from the endless shredders in the instrumental guitar world. Hailing from Sao Paulo, Lari has released several albums of her instrumental guitar music alongside giving lessons and conducting clinics across the world, including for us!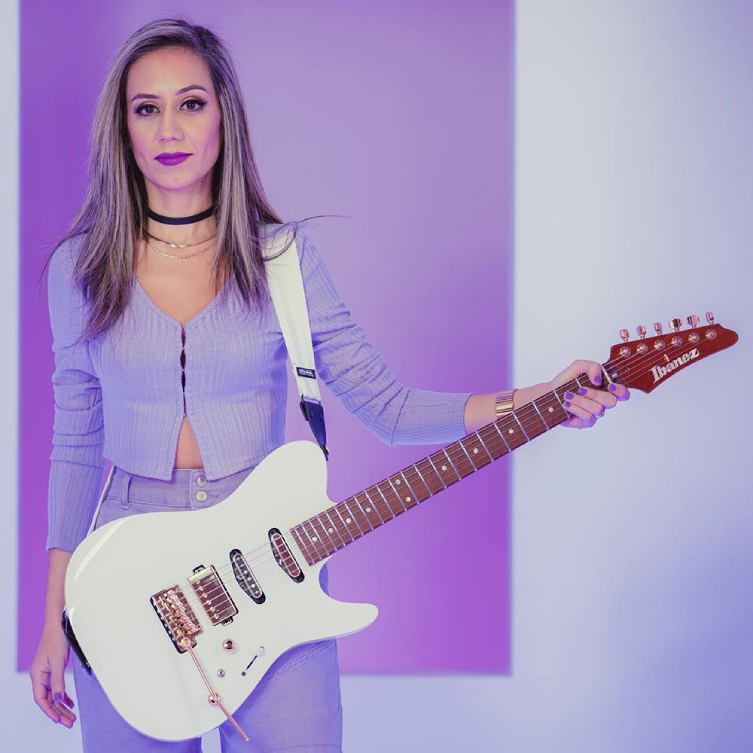 (Photo courtesy of Ibanez guitars)
Lari was also hand-picked by no less a name than Joe Satriani to join him on his 2019 G4 tour! Talk about rubbing shoulders with rock royalty?! Like Satch, Basilio has a signature guitar with Ibanez (the LB1), which is in fact one of their best-selling models!
Keith Merrow
Keith Merrow knows a thing or two about razor-sharp riffing and complex lead playing, but he's also adept in the fields of mind-bending production and engineering. Becoming a force through his YouTube channel, Merrow has since gone on to prove by example just how powerful collaboration can be in advancing one's career. He's a master of the collab, with at least five different projects on the go at any one time, including Conquering Dystopia with Arch Enemy's Jeff Loomis.

Keith can mix and re-amp your guitar parts for you at his Merrowsound studio, and you can chase his earth-ending tone for yourself by buying one of his many high-spec Schecter Keith Merrow signature guitars. Hardworking, super-talented and clever at the business side of things, Merrow is an example to us all.
Tim Henson
Blending instrumental prog with electronic and hip hop elements, Polyphia are redefining what a rock band can sound like. Unusually for a 'technical band' (each member is ferociously talented), Polyphia tend to play with cleaner sounds, including lots of nylon string acoustic tones, too. Like math rock but more jazzy and chill, Polyphia are definitely from the 'more is more' school of thought!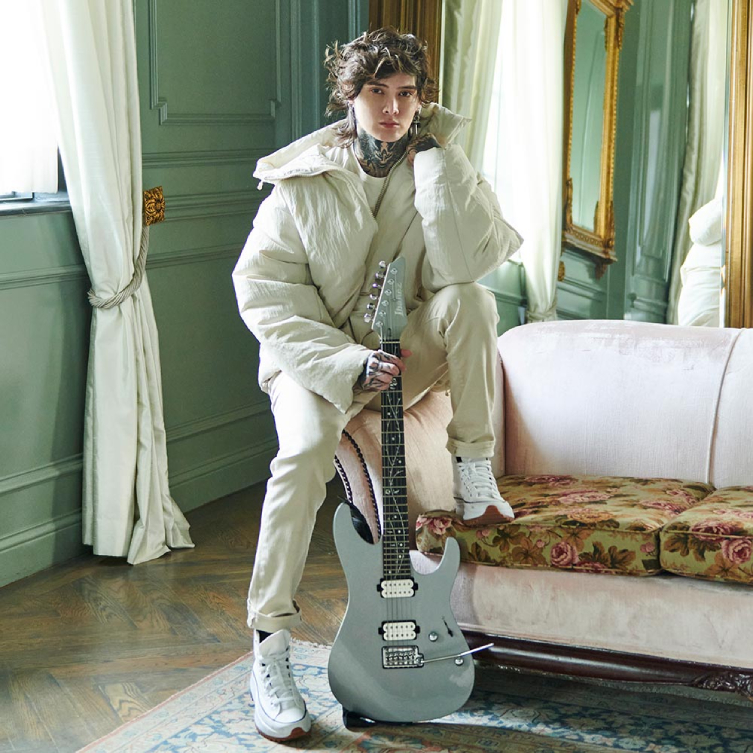 (Photo courtesy of Ibanez guitars)
Of their two guitarists, Tim Henson seems to get the most attention. Flamboyant and something of a showman, he's the closest thing the band has to a frontman in the absence of a vocalist. His playing is outrageous - as you'd expect - and he's another guitarist whom Ibanez have honoured with signature guitar models. His TOD10 electric guitars are popular, but even we were surprised at just how quickly his thinline nylon string acoustic model (complete with Vai-referencing 'Tree of Death' inlays) sold when it was first released less than a year ago!
A New Generation of Inspiration
What did you make of our roundup? It's hard to argue with the validity of any of these artists, but there are so many great players out there now that we may have missed a few! Were any of the names here new to you? We definitely recommend listening to them all and developing a taste for what is happening now with guitars. The titans of the past will always remain, but there is a lot of fresh blood in the scene right now, pushing the forms of guitar music ever-forward. To miss out on them is to be left out of something pretty special indeed.