Best Guitar Amplifiers for 2023
Published on 02 August 2023
Are you looking for a new guitar amplifier? Are you wondering which direction to turn between solid state, valve or digital modelling?
Well, you've landed in a handy place with this blog, because we aim to sort all of that out for you! Each of us as players have our own practical needs, not to mention tonal preferences. What works for you may not be what is best for another guitarist, but that's the whole point of this article, in a nutshell: to determine what YOU need from your amplification, not what other people make sound good!
The Importance of Amps
Next to your guitar itself, your amplifier is easily your most significant piece of gear. In fact, you'd get far more out of owning three amps and one guitar than you would with three guitars and one amp, such is the significance of the amp in your 'tonal chain', as it were. Now, we're not advising you to buy three amps (neither would we dissuade you) but most of us do give far more thought to our guitar choices than our amps. Not today! Today, we'll separate the main types of technology involved in making each style of amplifier, and we'll highlight a few that we feel are 'best in category', with the caveat that most of the amps available today are great and that this list is massively subjective. None are in order of merit or preference, and price is not particularly factored into the list in a comparative way.
All good? Let's advance…
Best Valve Amps
We'll start with the oldest form of technology, because in many ways valve amps have never been bettered, at least when it comes to initially generating great guitar tones from scratch. Digital modellers (more of which soon) can certainly capture a lot of the character of a valve amp, but those valve amps (or 'tube' amps, since they are literally the same thing) need to physically exist in the world in the first place, or the modellers would have nothing to copy! All methods are fine, but recreation is not the same as creation, and so the significance of a good valve amp is not to be underestimated.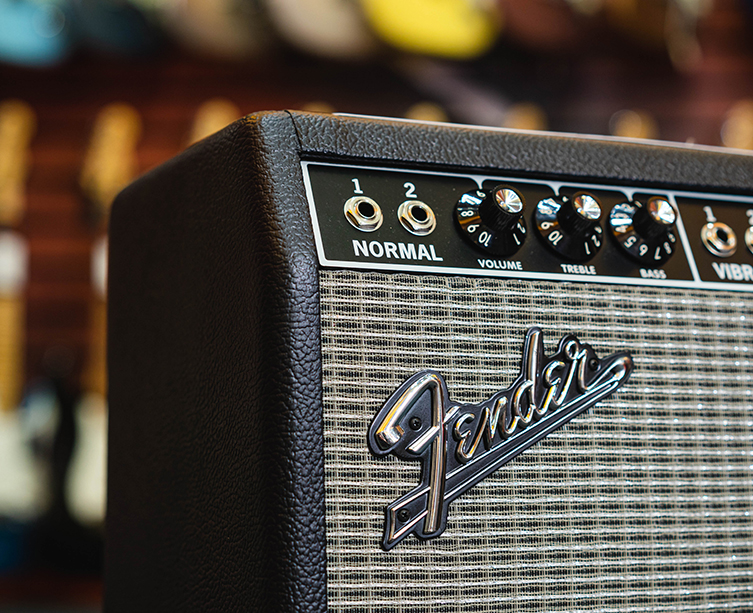 Generally speaking, there are three giants in the realm of guitar amps, and their tonal characteristics have become bywords in the industry. We talk about 'Fender', 'Vox' and 'Marshall' as being general descriptive terms for amp sounds. Fender historically have made very sought-after clean sounds, so we talk about 'Fender clean' as a reference point. Similarly, a good Marshall amp has an overdriven roar that has made the brand legendary, and so 'Marshall tone' exists as an easy reference for a distorted sound that's harmonically rich and heavy in the mid frequencies. It's the sound of rock, if you will.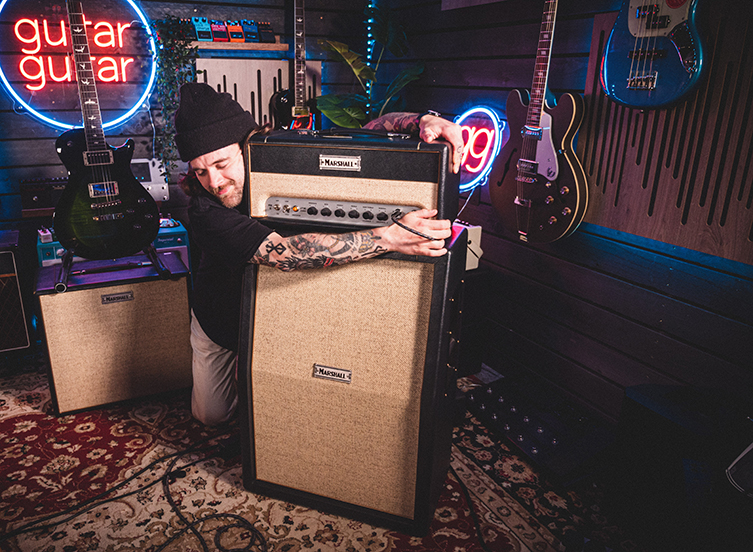 Lastly, the Vox AC30 has a famous chiming sound that's neither completely clean nor broken up as far as meriting the term 'distortion'. It sits between the Fender clean and the Marshall distortion. These terms are obviously reductive (and we haven't included modern high gain, which is absolutely a thing) but helpful in helping you understand and appreciate what to expect from an amp's tonal character.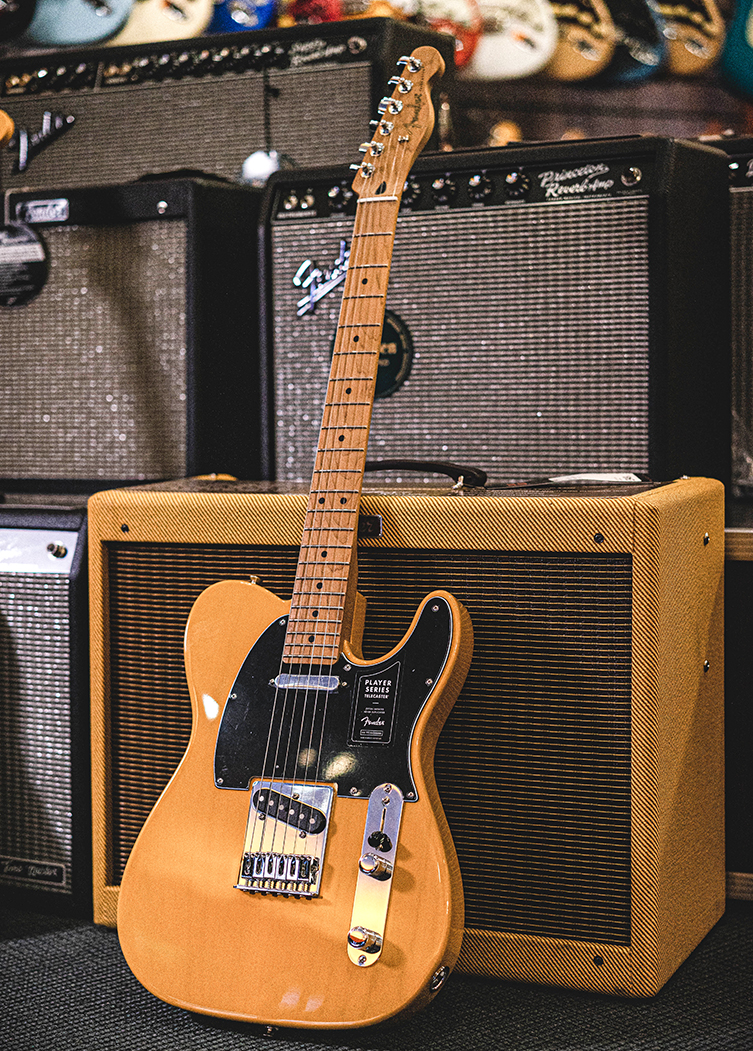 Today, we have three choices of valve amp for you to check out. One provides some excellent clean 'Fender' tones; one does 'Vox' plus more, and the other delivers some considerable firepower.
Best Valve Amps for 2023
1. Tone King Gremlin
This lovely turquoise-coloured critter is the Tone King Gremlin. It's a hand-wired, USA-made 5-watt combo that focuses on bringing a selection of classic Fender-style tones at realistic volumes.
Anyone who has plugged into a Fender Twin will definitely be glad of the reduced power rating here, such is the ungodly volume of a fully wound up Twin! Glorious tone that may be, but at the cost of decimated hearing? Unnecessary these days, when people like Tone King are giving us stuff like this!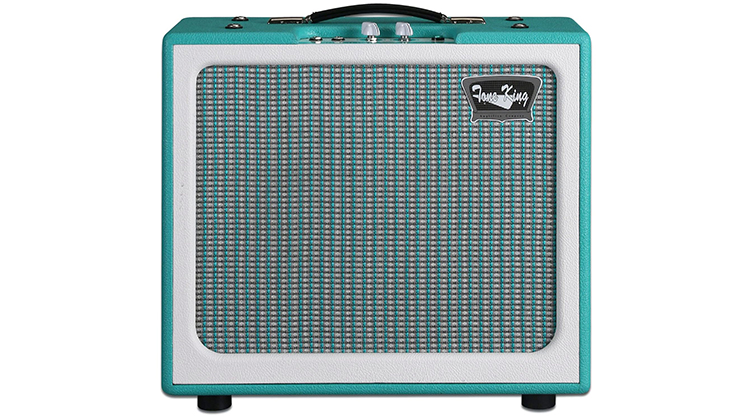 Control-wise, it doesn't get more simple than the Gremlin: there is an input for each of the channels (you can A/B 'em if you want both at once) a volume and a tone knob. That's it! Actually no, at the back is another knob for Tone King's celebrated Ironman attenuator, so you can bring that 5-watt power rating even lower for more manageable (and compressed) tones.
Normally for this type of amp, it's all about headroom, so the larger the wattage, the more it'll stay clean at higher volumes. This amp is less about breaking up and more about keeping the volume down altogether, and it retains those crystal clear, glassy tones perfectly. It's a good trick! Channel one is designed to give a great 'blackface' sound (cleaner than clean, like old Twins or Deluxe Reverbs), with the second channel giving up 'tweed' tones, which have a touch more hair on them. We are talking Bassman levels here, not Diezel! This Gremlin has loads of character, dynamics and space in its sound, plus it looks awesome to boot! If you like rootsy, traditional guitar styles through to 60s pop and garage rock, you'll definitely dig the Gremlin.
2. Bad Cat Hot Cat
Our next amplifier is another combo, but this one displays somewhat of a more excitingly split personality. The Bad Cat Hot Cat is a boutique Californian box of rock that divides its time between a particularly Vox-ey tone and something altogether bigger and nastier.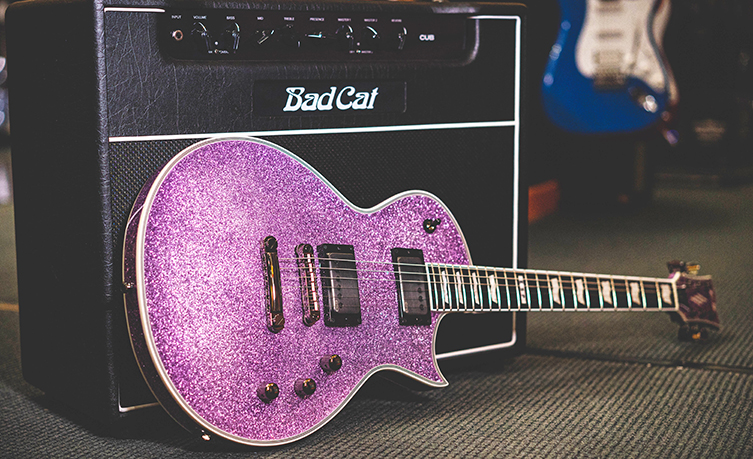 Yes, this two channel amp can sound beautifully retro, in a way that's three dimensional and expressive, but a stomp of the footswitch brings a large-sounding gain tone that's harmonically rich and fat. We've been big fans of the Bad Cat distortion sound for years, and this 1x12 combo delivers. There's something really quite exhilarating about winding this 20 watt amp up some and digging in with a humbucker-equipped guitar. It purrs and buzzes in all the right ways, with extra switches for gain bumps as well. Sometimes it's good to be bad.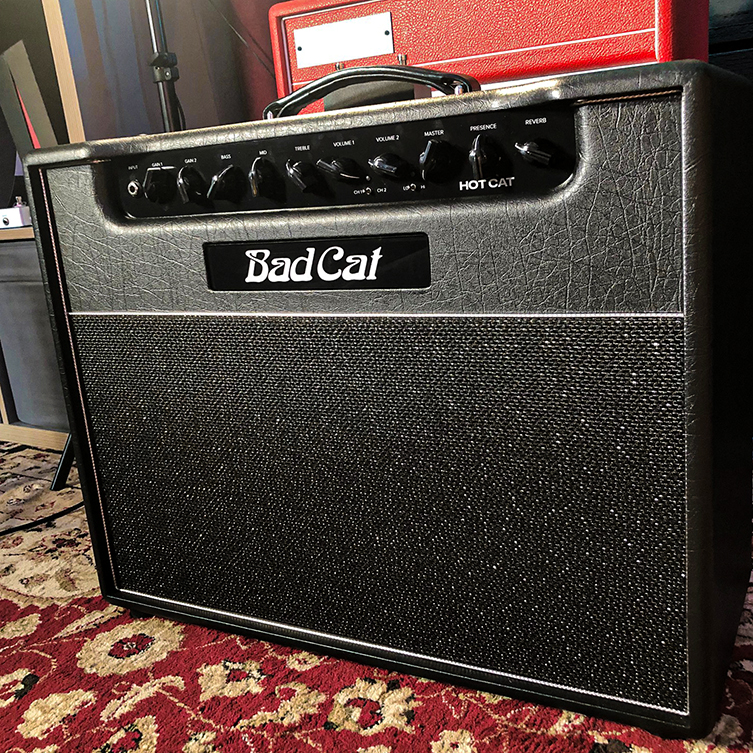 3. EVH 5150 Iconic
From the man responsible for one of the most influential guitar tones in history comes an amp that is full of surprises. The first surprise is the price, given the banquet of richness on offer, tone-wise. Made in Mexico, the EVH 5150 Iconic (available in both 15 watt and 40 watt variants, both with switchable attenuation levels) not only delivers Eddie's fabled 'brown sound' in all its glory, it also brings a very Fender-like clean tone. This is partly due to EVH being a subsidiary of Fender, and also due to 6L6 power amp valves being used in the design. Now that was something we were not expecting, particularly at such a decent price!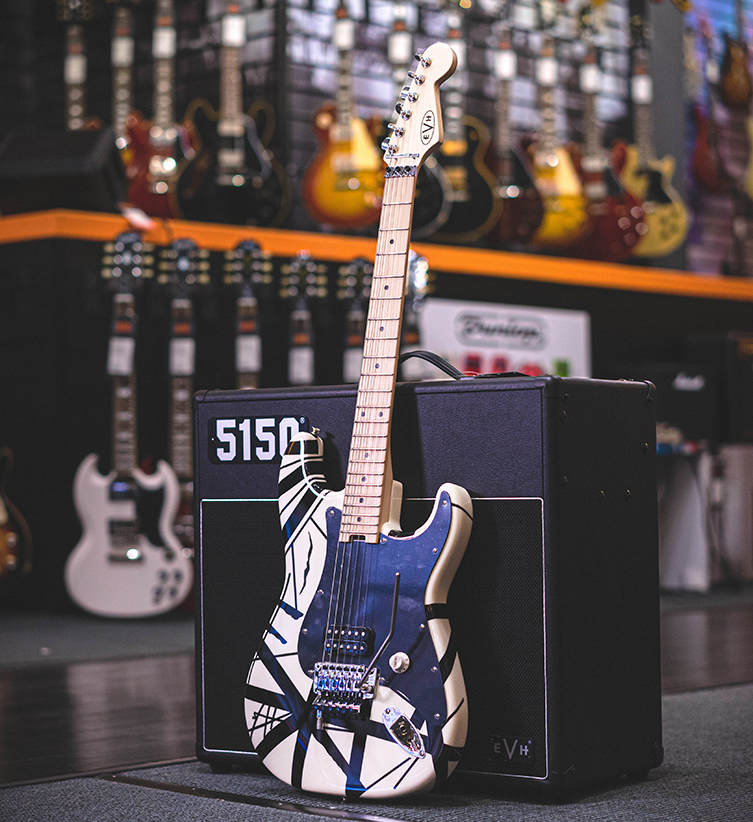 Going for the 40 watt model adds more control (the footswitchable boost has a variable level, and the noise gate gets a control knob) and a bigger speaker, but either model sounds frankly world-class.
If you like monstrous amounts of gain for rock and metal, then this amp gives you one of the most famous tones of them all. If you also value a clean sound that's noticeably above average on its own terms, then it's quite difficult to find a better deal than this.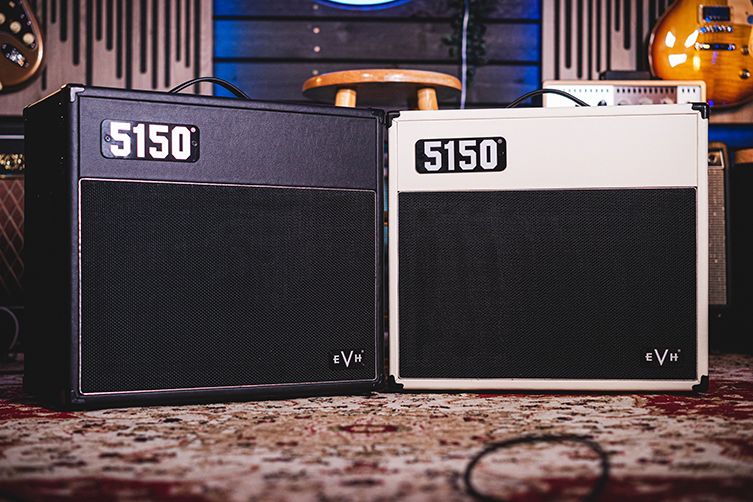 Best Solid State Amps for 2023
Solid state amplifiers don't use valves but also are not digital. Whilst some tone purists simply can't get with the idea of solid state amps, others relish the dependability, tightness of tone and lightness of weight that comes when one ditches the tubes. You don't have to leave them on standby to warm up (there is no standby anyway!) and you'll never need to replace valves and re-bias the amp.
Solid state amps have their own thing going on, and you find them in some surprising places. Famous examples include the Roland JC120 Jazz Chorus preferred by Andy Summers, and the Marshall Valvestate amps beloved by thrashers Meshuggah. The Cure's Robert Smith is also a fan, using both the Jazz Chorus and even a set of Roland Cubes to play Glastonbury! The key is to understand that they are different, not better or worse, and that they are a legitimate choice for a large number of players.
1. Roland JC-40 Jazz Chorus
We mentioned the famous JC-120 a moment ago, and this wonderful Roland JC-40 Jazz Chorus is essentially that amp after being positioned in front of the ol' miniaturising ray gun. There is an even smaller model available - the JC-22 - but our money is on this 2x10 combo.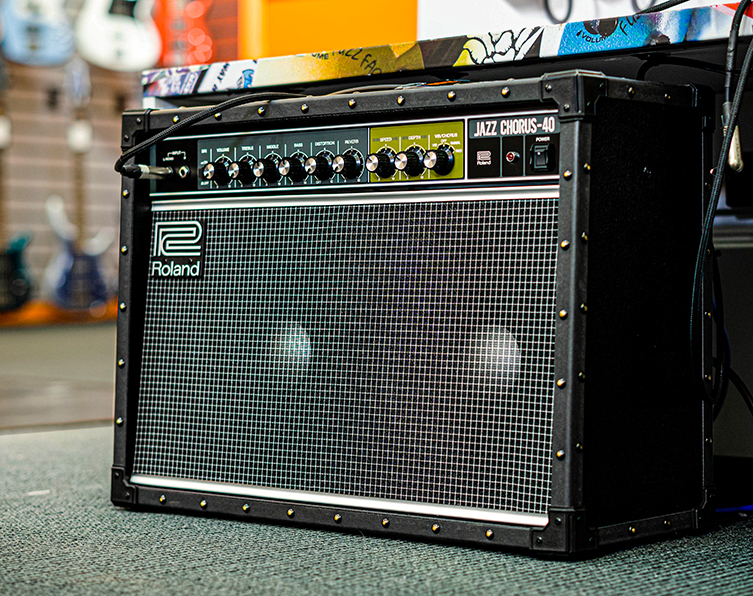 That world famous Jazz Chorus clean tone and chorus effect are here in spades, with lots of width and dimension, along with enough volume to make this a contender for gigging guitarists.
This Jazz Chorus is one of those amps that is a perfect host for pedals: as a tonal platform it works great with all modulation and time-based effects as you'd maybe expect, but it handles distortion and overdrive pedals brilliantly too, and we'd maybe say that's how to best use this amp. If Metallica, The Police and the Cure use the Jazz Chorus, we reckon there's something here worth investigating!
2. Laney Ironheart Foundry Loudpedal
Our next solid state choice is from a new breed of amplifier: the amp-in-a-pedal! Yes, the Laney Ironheart Foundry 'Loudpedal' is a stompbox amplifier and a whole lot more. More and more companies are offering these to players who want the fun of traditional stompboxes as well as having the convenience of a 'no amp' setup.
The idea is that you put this on your pedal board alongside your other effects, and output goes to either a PA (via a speaker emulated XLR connection) or a speaker cabinet. It's like a mini head, basically, and you can also use it for practising by simply sticking a set of headphones into it!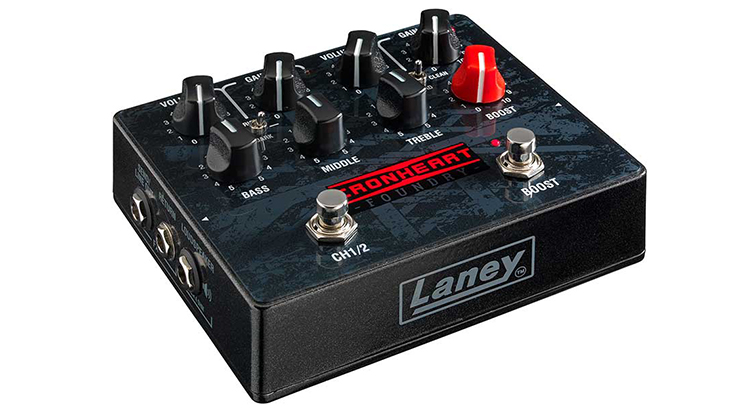 It's important to note that this is not a modelling device like the ones we're looking at next: this is a circuit designed to behave and sound like one specific amp, and the technology is analog, not digital. It's a proper solid state amp that just doesn't have a speaker.
This pedal's tone is taken from Laney's Ironheart range of amps, so we're talking about pure, molten British steel here! The Ironheart range is Laney's all-valve high gain range, and this Foundry pedal captures much of that sound in its two channels. You get a footswitchable boost too, making this one extremely handy box of rock indeed.
Best Modelling Amps for 2023
The world of modelling amps is basically divided into amps and floor units. Digital modellers don't 'create' the sounds so much as take advantage of a sophisticated type of sampling firmware to offer up virtually modelled takes on famous amp and pedal sounds. Each has a wealth of available tones and effects, so it's more about how you want to use them that matters: do you want a floor unit to connect to a speaker, or do you want it all in a combo? The technology itself varies from brand to brand and price to price, but even today's most affordable equipment is light years more realistic sounding than stuff from the past. Today we'll look at a couple of the amp-style modellers, since the floor units are kind of their own subject.
1. Positive Grid Spark
When the Positive Grid Spark was first released a couple of years ago, it caused quite the frenzy amongst guitarists. Why? Well, firstly, Positive Grid are well known for their Bias software plugin, which creates minutely realised, ultra-realistic amp models. Any physical amp with these tones is going to be an exciting prospect on its own, but where the Spark really succeeds is in being many things to many people, and acing them all.
So, you use the amp in conjunction with a phone app or your laptop, and get access to literally tens of thousands of tones. You select your favourites and save them to the amp, with the ability to change them up at any time. You can use the Spark with electric guitars, acoustic guitars and basses. There's a Smart Jam feature that somehow provides you with a backing band, and there is also a feature that helps you learn songs!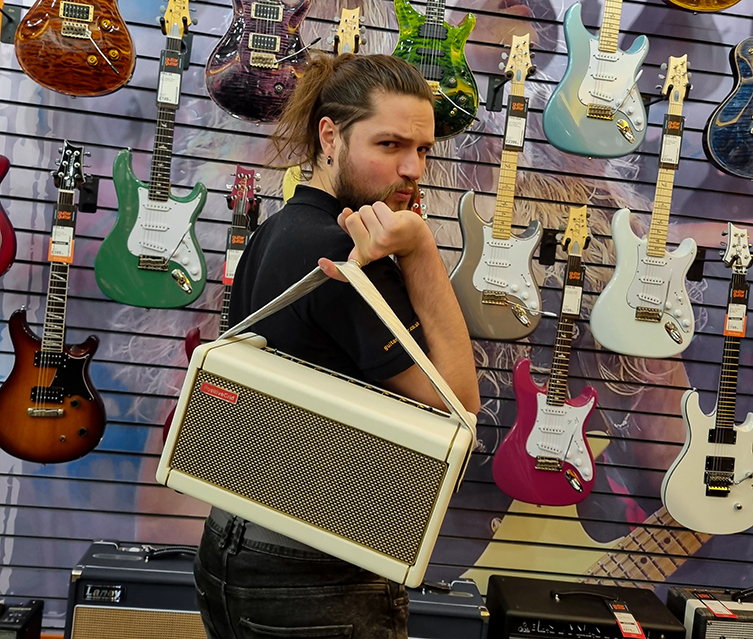 All that from a little amp? You'd better believe it! Designed specifically as your primary home amplifier, we don't expect any players to be taking these to their local gigging venue, but that's hardly the point. As a hub for all home-based playing, the Spark is very hard to beat.
2. BOSS Katana 100 MkII
BOSS are one of those companies that every guitarist knows and trusts. There are very few players out there who have not owned at least one BOSS compact pedal over the years, and this gig-friendly Katana 100 combo builds on this brand loyalty with confidence.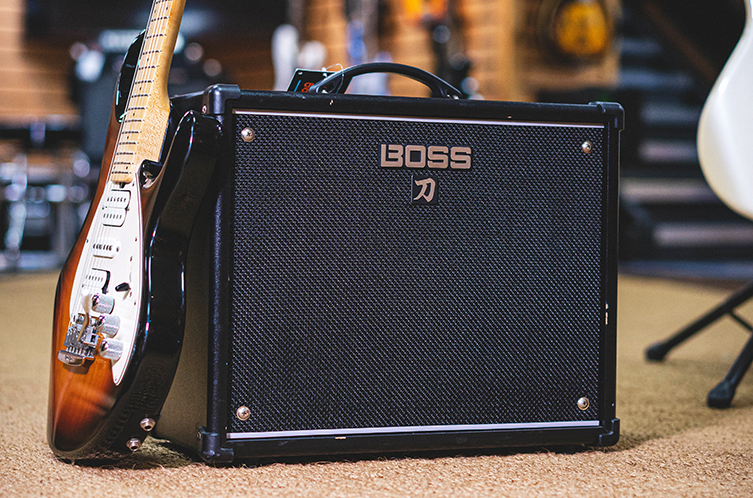 As a modelling amp, the Katana dodges the issues of exact trademark references in favour of more anonymous 'Crunch' and 'lead' names for the tone options. This hardly matters since the modelled tones onboard are uniformly excellent, including their somewhat cheekily titled 'Brown' sound, which delivers a tasty high gain lead with sizzle and sustain for days.
The amp's front panel is laid out sensibly, there's a tone of great sounds and you can even attenuate the 100 watts here right down to 0.5w! Truly from the bedroom to the stage, this one!

Amps for All Seasons
The selection of amps on today's blog shows just how diverse the market is. From power-packed pedals to valve-laden boutique boxes, there are a great many paths to achieve tonal nirvana. As we said before, all options are valid, it's just a case of determining which is the right choice for you, your music and your practical considerations.
The key, as always, is to do your research and then fire in to your local guitarguitar to try these things out in person! What sounds good on paper may not always work for you in the flesh, and by the same token, something that seems to be a bad fit may in reality be the key to unlocking your best sounding self.